It's not uncommon for students to feel overwhelmed throughout the educational year trying to balance aspects of their life such as attending lectures, going to work, maintaining a social life and trying to complete assignments. There simply aren't enough hours in the day which is why WritingCheap.com sets out to complete your written tasks, so you don't have to!
Best Academic Writing Services

WritingCheap – Rating 6.6
Table of contents
Website
At a first glance, WritingCheap looks like a professional writing solution website, fairly cluttered but easy to navigate. Students can place their orders quickly and easily from the homepage and the website contains all the pages you would expect from a writing solution website, with the exception of an obvious contact page.
Services

There are just fewer than 20 writing services available with all the main assignments covered meaning that the majority of students will be able to find a service to suit their needs. Unfortunately, some of the bigger, leading writing solutions sites offer in the region of 50+, meaning that students looking for a complete site that covers everything are much better off taking their business there.
Prices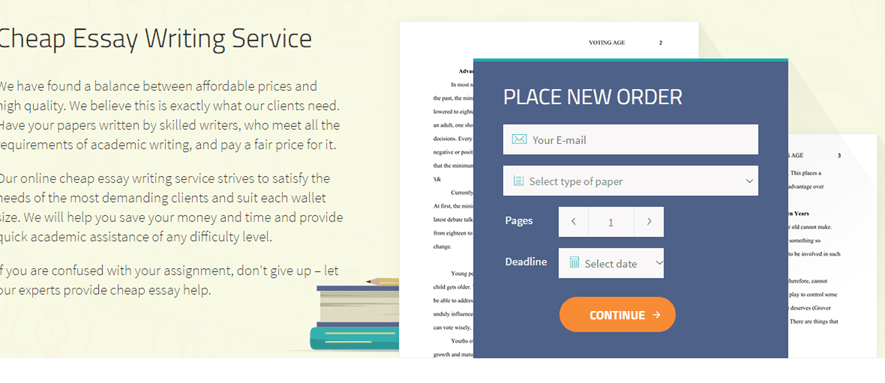 Without a dedicated pricing page, it's hard to tell how much a writing assignment will cost and you can only find out by proceeding with an order and registering an account with the site. This usually means high price that can sometimes be extortionate and this was the case for Writing Cheap.
A ten-page essay delivered in three days was going to set me back a staggering $233, not as cheap as anticipated and defiantly a lot more expensive that other writing solution competitors. This makes the site fairly unsuitable as a regular solution for students on a tight budget.
Quality
There is no easy testimonials page to find out the quality of the writers. After an extensive search, I found the page which boasted extraordinary 5* (10/10) reviews for every writing task. Not only is this completely unbelievable, especially for such a small, niche site, there are no links to social media sites or other pages for reviews. This leads me to doubt the website's credibility and results in me believing that the site has generated false reviews to boost sales. This means the company is operating illegitimately.
Customer service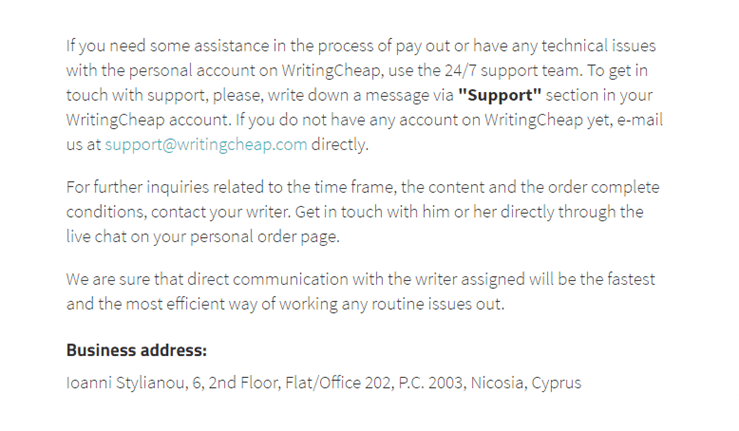 As mentioned above, there is no easy to find the contact page for easy communication with the company. After an extensive search, the contact page can be found in the footer of the website. The site boasts a 24-hour support team but there is no phone number or full address, meaning the site can only be contacted via email or by leaving in a ticket on your support page. This is a very inefficient way of communicating, especially if you're experiencing issues with your content and only have limited time to deal with it.

WritingCheap.com review

Conclusion

Gloria Kopp

WritingCheap.com has built the foundation for a potentially decent writing solution site. However, the lack of services, sky-high prices and absence of communication methods means that students looking for a reliable and trustworthy site are much better off heading elsewhere where they can enjoy the benefits of a fully featured writing solutions website.
Rating: 3.3