As a student, it's not uncommon to find yourself in a position where you have approaching academic deadlines and simply no time to complete them. This is why so many students are taking to the internet to find themselves a custom essay writing service to complete their work on their behalf.
However, with so many services available, it can be difficult to know which service is the best for you. DoMyAssignments.com is one of those websites. Today, we'll explore the ins and outs of the service so you can make the best decision for you.
Best Academic Writing Services

DoMyAssignments – Rating 4.0
Table of contents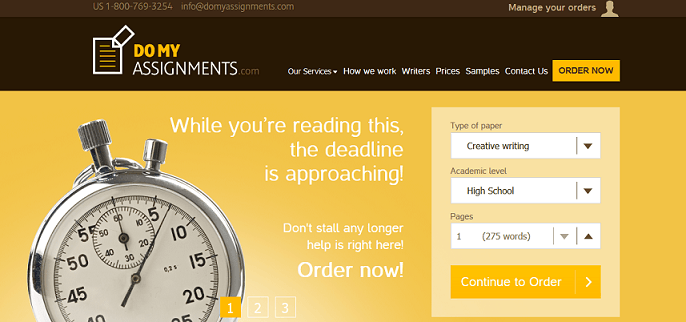 Services – 4/10
To start with, there is no dedicated services page on the DoMyAssignments website. The only way you'll be able to find out whether the website can cater for your request is making your way through the order process. This can be found on the homepage or by clicking the 'Order Now' button in the header.
Using the order form, you'll find that the website offers around 30 services which cover all the basics that you would expect, including essays, creative writing essays, memos and presentations. However, the website has a distinct lack of the more niche services, something that many students may require.
Pricing – 3/10
Using the pricing page or the order form, you can work out the estimated price for your assignment. On Do My Assignments, you pay per page and then consider the academic level of your assignment.
As a rough guideline, a ten-page essay, written to an academic deadline with a 3-day deadline will set you back around $300. This is an extortionate amount of money, especially when you consider that many of the leading services can be nearly half the price.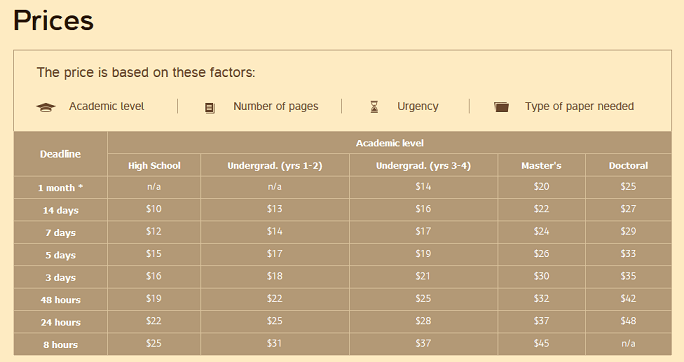 Content Quality – 4/10
The website is very misleading when it comes to the quality of the content that they provide. On the website homepage, there's a very small testimonials section which contains some very brief reviews of the service, some of which are fairly recent.
However, searching online and you'll discover a different story. There is a tonne of reviews from past customers stating that their content was delivered way past the set deadline and even some reports that people are still waiting for their content after months since ordering.
Other reviews claim that their assignments were riddled with mistakes, including typos, spelling mistakes and even some reports of plagiarism.
Customer Support – 5/10
Using the contact page, you'll find a collection of contact methods. If you're based in China, you can use the physical address provided (Hong Kong). There's also a live chat feature, but that's only available during limited hours of the week.
There's also a couple of phone numbers for US and UK users, but international calling fees apply. These phone lines are also operating during limited hours of the week. There's also one single email address that's used for info, not for customer support.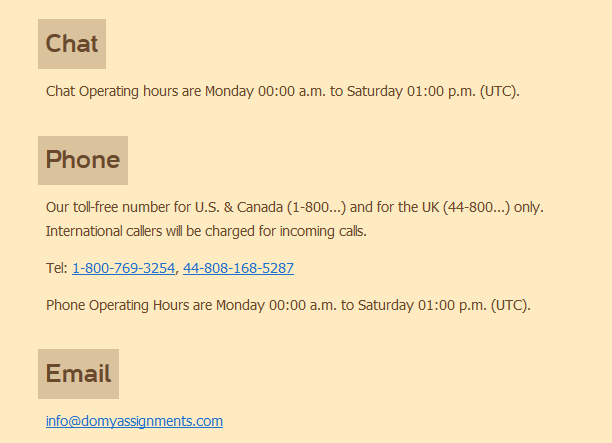 DoMyAssignments.com Review

Conclusion

Gloria Kopp

My overall review of DoMyAssignments.com was poor. With limited services, a complete lack of available customer support options and reports of poor quality content that isn't suitable for an academic hand-in, I simply cannot recommend this service.
Rating:
4