It doesn't matter what your reason is, students all over the world in all walks of life and finding it more and more difficult to keep up with their designated workloads. Trying to balance all aspects of a student lifestyle can be difficult but writing services such as 7DollarEssay.com aim to eliminate that stress. Unfortunately, the writing service still has a long was to go.
Best Academic Writing Services

7DollarEssay – Rating 6.8
Table of contents
Website: 4/10
At a first glance, 7 Dollar Essay instantly puts the user off the website. There is a cluttered design, horrible font and awful color scheme that just makes the user want to close the tab. This may just sound unappealing but the design of the website actually makes it extremely hard to navigate and find the pages that you want to find.
Services: 5/10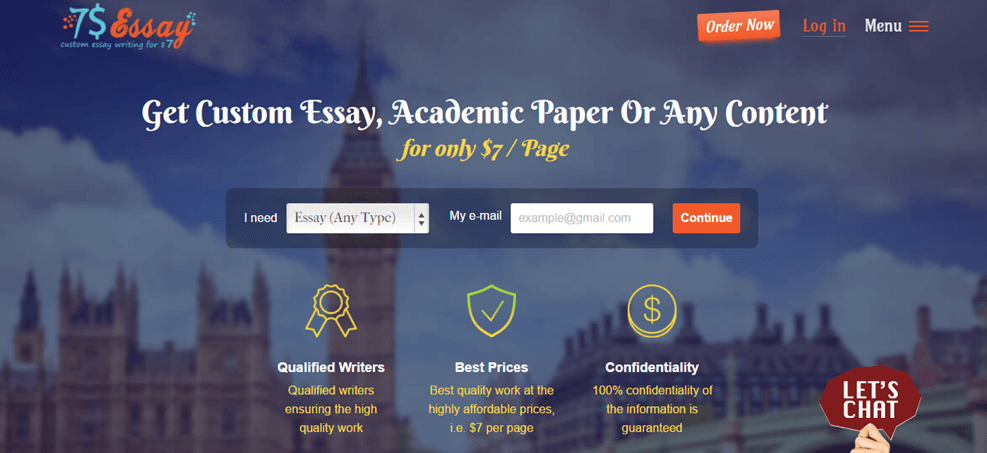 When referring to the services list, you'll be quick to notice that most of the core services are featured. This means that students looking for the main services such as Essays or Creative Writing tasks could use the site but the majority of papers, including niche subject papers, are not included. This means the site can only be used by a select few students and couldn't be used as a regular, all-rounded solution. There is also a distinct lack of academic levels.
Prices: 6/10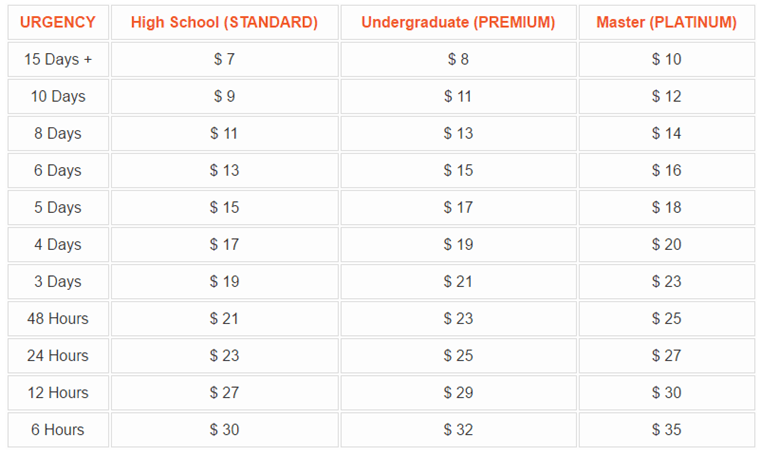 There is no dedicated pricing page on the website meaning it's very hard to tell how much your requested paper is going to cost you. The only way to find out is by going through the order system. A ten-page essay, writing to a Masters level with a two-day deadline, will set a student back around $250. Although this is much cheaper to sites of a similar size and caliber, this is still so much more expensive than some of the market leading websites, meaning that students on a budget are much better off visiting them.
Quality: 2/10
The quality of the content you'll receive from 7DollarEssays is up for debate. There is no testimonials page to see what other customers have said or social media pages to read reviews. There are a few 'guarantees' which state that the work will be plagiarism-free although it doesn't state how to the work is guaranteed. There have also been reports of other websites stating that some of the work they received was of extremely poor quality and can't have been written by a native English speaker.
Customer Service: 4/10

There are only two ways a customer can contact this custom writing solution. You can choose to use the online live chat feature or you can email the site directly. There is no clear to find contact page, meaning you have to scour the website to look for a phone number or email address. There are also a few social media pages in the footer but there seems to be an extreme lack of activity on these pages.
It's also worth noting that there are no safety badges on the website that means there is no guarantee that your payment details are protected, nor is your computer protected when using the site.

7DollarEssay.com review

Conclusion

Gloria Kopp

In conclusion, 7DollarEssay.com still has a long way to go before it becomes an above average custom writing service. Once they have started to improve the quality of their writers, lowered their costs and started to design a more functional and clearer website, only then would I start to recommend the website as a decent service. Students looking for a service now will be much better off using one of the more established websites.
Rating: 3.4