Dedicated to essay proofreading, Analyze.AcademicHelp.net is editing/proofreading writing service that aims to help students perfect their written content before they submit it for their final submissions. With easy to use website, the proofreading solution is a decent service for students looking for fast, affordable results.
Best Academic Writing Services

Analyze.AcademicHelp – Rating 7.2
Table of contents
Website
At a first glance, Academic Help looks like a fairly professional website, if not slightly cluttered and overwhelming. There are all the pages you would expect to see, such as pricing, samples and a contact page, but the first page is fairly long winded and has a lot of filler content.
Services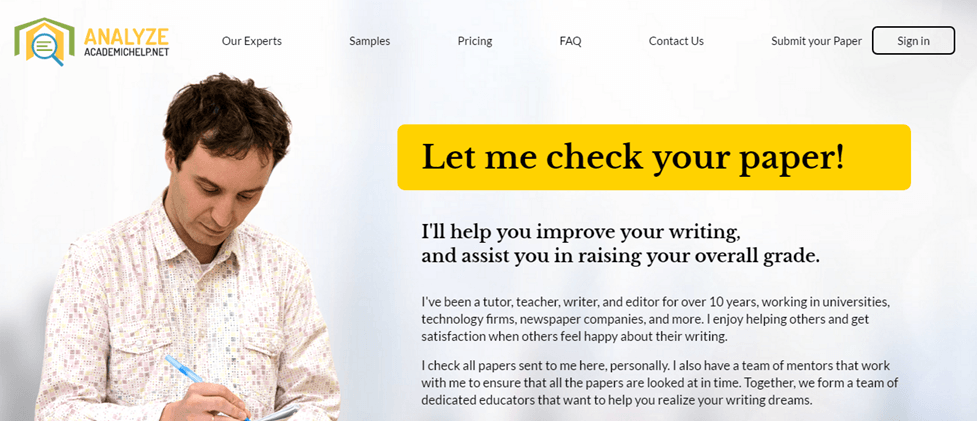 As a dedicated proofreading solution, there is a lack of services that means that students looking for a complete writing solution website they can use to cover all their requirements are better off looking elsewhere. There is, however, a comprehensive sample conveying how effective the proofreading service is as well as proof that the site provides feedback to the students, enabling them to not make the same mistakes again.
Prices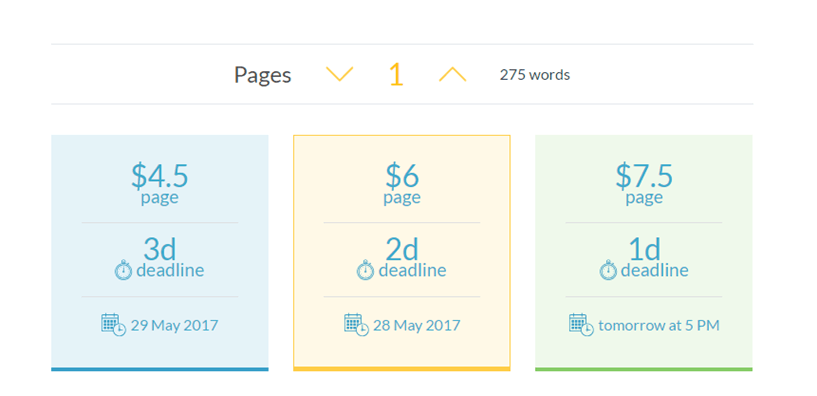 AcademicHelp provides students with three price brackets which vary according to the preferred deadline. Students can choose from a 3 day, 2 days or 24-hour deadline and can choose as many pages as they want. A ten-page assignment on a 48-hour deadline will set you back around $60, not the most expensive service out there but still enough to make a noticeable dent in a tight student budget, not suitable for regular use.
Quality
Referring to the samples page, you'll be quick to notice the solution covers a wide range of assignments. Looking into detail, the proofreading results cover all the basics but they is little to no improvement when it comes to sentence structure and there are a few errors I picked up that the writers have missed that would improve sentence structure and flow. These errors were also picked up by a real-time grammar checker.
Customer service

The site boasts a wide range of customer service options and methods of contact including a live chat feature. However, even though the company address states that it's based in the UK, there is no UK based phone number, only an American toll-free line and the postcode is incomplete. Although contact is possible, you have to do a bit of research if the live chat's one representative is busy.

Analyze.AcademicHelp.net review

Conclusion

Gloria Kopp

To summarize, Analyze.AcademicHelp.net has the foundation to be a good proofreading site but unfortunately, it is just that. There are a vast amount of writing services out there that offer proofreading services and a whole lot more, including complete writing solutions which mean that students looking for a regular service that covers all the bases are better off looking elsewhere.
Rating: 3.6