I tested out Writingalab.report to see if they can really be relied upon to produce university papers for swamped students. The results weren't great
Best Academic Writing Services

Writingalab.report – Rating 6.2
Table of contents
Reputation – 8/10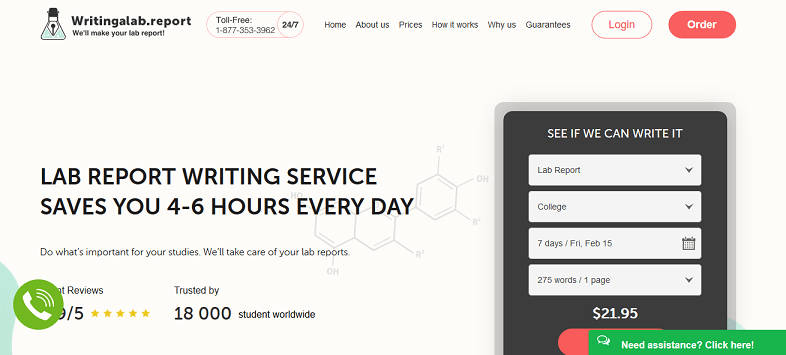 While the name makes this sound like a scientific source, they actually write essays for all kinds of subjects. I thought they seemed legit as they offered different levels of paper, like college, Master's, or PhD and the price changed, so I figured there wouldn't be a scam, as they would put more effort into the harder stuff. While I always question if sites like this are illegal/legal, they had a page dedicated to how they were safe and secure, so I incorrectly trusted them.
Services – 6/10
Writing A Lab Report offers a mix of services – all levels of education and things like term papers or scientific lab reports. You can choose your turnaround time, and how many words or pages you need, and describe what you're looking for. Unfortunately, you'll be charged for extras at every turn, and it's not as straightforward as it seems, with extra charges for a top writer (surely all writers should be good), a plagiarism check (surely it should be plagiarism free), or a quality check (which should surely be included in the first price).
Prices and Discounts – 5/10

The prices for this service are steep. There is a discount or promotion available if you use a code for your first order, but this is for 15% off, which still leaves this a pretty expensive deal. You can get a quote without needing to sign up or login/sign in, so you're not committed to an account. This is a high cost for low quality – I needed a 5000 word Master's essay, and paid $1048, as I didn't dare risk not having a plagiarism report or a check.
Quality – 6/10
My paper was incredibly poorly written, with dated sources and bad grammar. There were little content and a lot of padding, I will have to re-write most of it.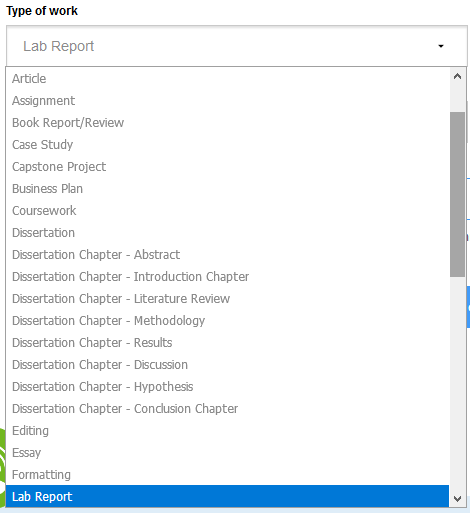 Customer Service – 6/10
When I indicated I was unhappy with the essay produced, I received little customer support, and they have refused a refund, even though the essay is not fit for purpose. I've tried to contact them online and via the phone number on the website, and I'm still dissatisfied.

Writingalab.report review

Conclusion

Gloria Kopp

I couldn't help but leave a review for this website, strongly urging anyone else to avoid paying the high prices for really poor quality work. I'd rate this service a 3/10 overall, because:
Website: it was easy to make an order – 8/10
Customer service: I could contact them online easily, but got no help – 6/10
Quality of writing: I can't use the paper as it is – 5/10
Cost: this was ridiculously expensive – 6/10
If you don't have time to write your paper, look for help somewhere other than Writingalab Report.
Rating: 3.1