As a student, you'll already be well aware of the struggles that come with living in Academia. With part-time jobs to hold down, classes to attend, friends to see and a life to live, how can everybody believe there's enough time in the world to get all your assignments done?
To help you manage your time, why not try a custom essay writing service? However, you want to make sure that you're picking the best service for you. Today, we'll explore Writing-Expert.com.
Best Academic Writing Services

Writing-Expert – Rating 3.5
Table of contents
Services – 4/10

As the title suggests, you'd expect big things from Writing Expert. However, the first downfall is that there is no services page whatsoever. How are you supposed to find whether the company will manage your task?
The only way to find out is to start heading through the order form. Here, you'll find a list of around 30+ services. This is great as most of the most common forms of assignment are covered. However, the website is lacking a few of the more niche and up and coming assignment types, forcing some students to go elsewhere.
Pricing – 3/10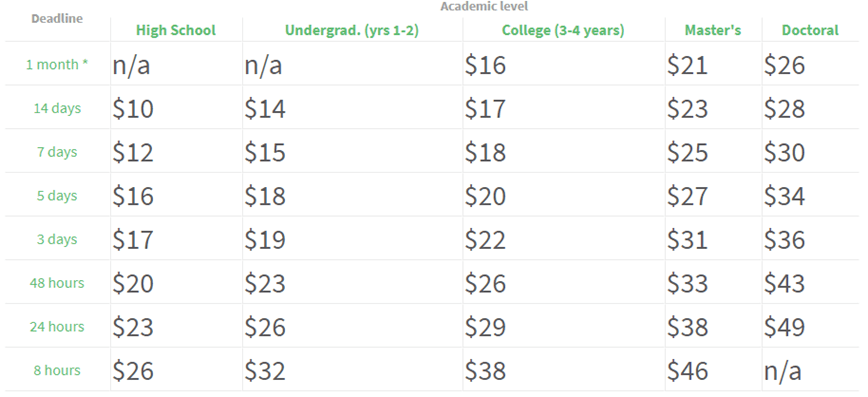 You can figure out a price for your assignment using the pricing page. On here, you have a dedicated pricing table as well as a quote-generating calculator.
As a rough guideline, a ten-page essay, written to a Master's degree with a 3-day deadline will set you back around $180. Although this is not the most expensive custom writing service, it isn't the cheapest, and some students may feel uneasy using this as a regular service.
Content Quality – 3/10
The only testimonials or reviews can be found on the homepage and, although shining, contain no dates or rating system, meaning they could have been simply made up and could even be years out of date.
Searching online through forums, I discovered that many of the past customers had had a poor experience with the site. Many complained that the content they received was full of mistakes, typos and errors and many had obviously not been written by a native English speaker.
Customer Service – 4/10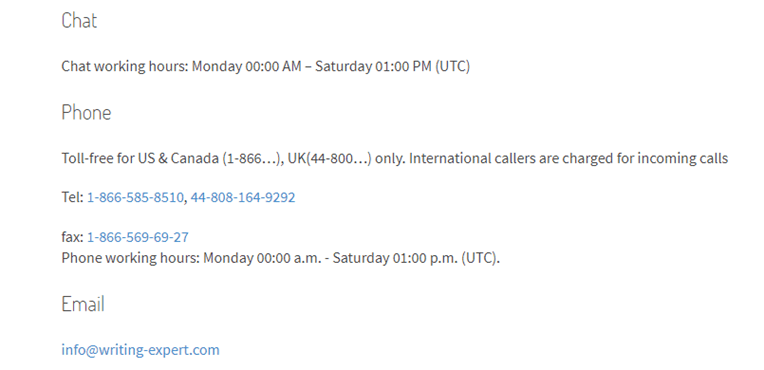 The level of contact that Writing-Expert allows its customers is incredibly poor. There's no contact page, just a phone number in the header and a 'leave a message' option on the side of every page.
There's no email form, no email addresses, no physical address (for company credibility), no social media links and no sign of any other forms of communication. This means if you do choose to use the website, you could find that you're left in the dark when it comes to seeking assistance.
Writing-expert.com review

Conclusion

Gloria Kopp

As you can see, there are many flaws with the Writing-Expert.com service. With semi-affordable prices, extremely poor consistency in the content produced and only a handful of ways to contact and get support from the service, I highly advise against using the service.
Rating:
3.2