Total Score: 3.5/10
MyAdmissionsEssay.com is one of those websites that pops up everywhere but, for some reason, I have just never found a reason to click. That's probably because I'm in no need for an admission essay myself, but there are thousands of students around the world that do.
Claiming to have a high-quality service for an affordable price, let's delve into the ins and outs of MY Admissions Essay to see what we find.
Best Academic Writing Services

MyAdmissionsEssay – Rating 3.5
Table of contents
Services – 3/10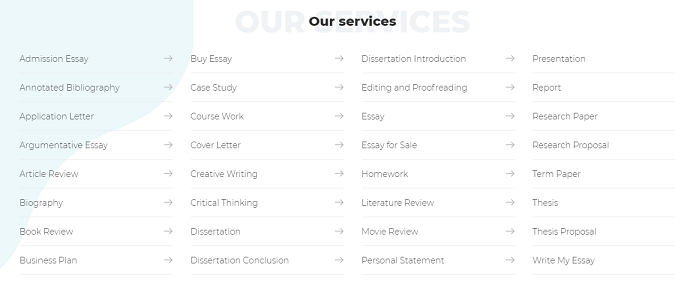 Unlike some admissions writing services, My Admissions Essay actually provides a large number of custom writing services, including standard essay writing, dissertations and even editing and proofreading services.
This makes me feel divided as one side; this is great as you'll only ever have to come to one place for your content throughout your academic year. However, by not specializing in one particular field, this could be an indication of low-quality work.
Quality – 2/10
With this in mind, I went to check out what kind of quality MyAdmissionsEssay produces. However, to my surprise, there is no testimonial or review page anywhere to be found. This raises my suspicions.
Instead, I took to online review services and forums to see what I could find. I was shocked to discover that a large percentage of the customers stated that they had received their content far too late, many of them missing their own hand-ins and some complained that their pieces were not written by a native English speaker as promised.
From here, this website seems to be hiding a lot more than it lets on.
Pricing – 5/10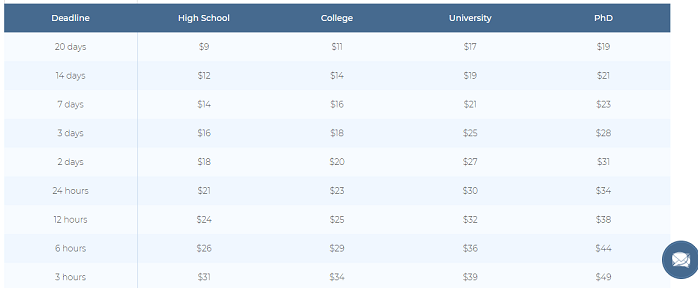 I was eager to find out what kind of cost this rather consistently poor service was asking for. For this, I simply used the pricing calculator on the home page. I requested a rather simple and very common order, a ten-page essay (2750 words), written to a Bachelor's degree with a 3-day deadline (a student in a panic).
The total cost came to $180, which isn't too bad, especially when compared to other sites of the same calibre charging at least twice the price. However, it seems this price only reflects the quality of the work that's produced.
Customer Support – 4/10

Should you choose to use the service, or wanted to ask a question beforehand, there's a couple of things you can do. There's tow dedicated email address, one for orders and one for complaints and website suggestions, none of for general assistance after making an order and there's also a toll-free US phone line.
You will also find a live chat service that operates during set hours of the week, but this is it. There's no links to social media accounts, no dedicated emails for support if you've made an order and no option for video chat or phone line for international service users.
MyAdmissionsEssay.com review

Conclusion

Gloria Kopp

Despite the promises that you find throughout the MyAdmissionsEssay.com website, none of them seems to be followed through, and the whole experience feels a little rough and illegitimate. My advice would be to take your hard-earned money elsewhere to a more reputable website.
Rating:
3.5