I have heard of UnemployedProfessors.com for a long time now but never had the chance to give them a proper examination. I had heard and seen raving reviews of the site and was excited to be given the opportunity to give them a go for myself. As expected, they defied all expectations but, unfortunately, in all the wrong ways.
Best Academic Writing Services

UnemployedProfessors – Rating 6.6
Table of contents
Services: Repeated Options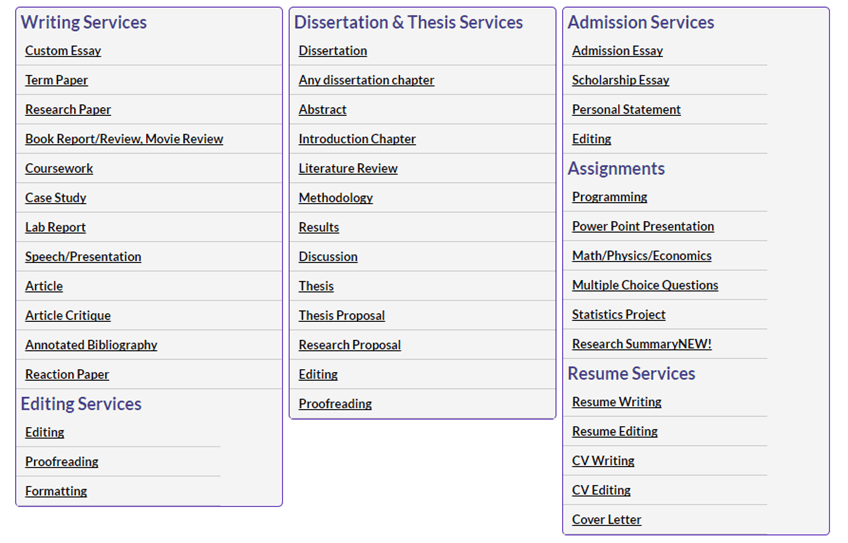 When signing on to Unemployed Professors, you'll be greeted with silly little graphics that poorly explain how the company works. The site is obviously targeting students as their main audience and provides a surprisingly extensive range of services, a lot more than some of the other leading solution websites. On closer inspection, however, you'll notice there are a lot of repeated services that are being used as a filer.
Extortionate Price Ranges
There is no easy price list for any of the services on the website, instantly leading me to believe it is incredibly expensive, which it was. I ordered myself a 10-page essay to a college level that quoted me a staggering $300 with a 24-hour deadline. This is crazy prices as I've received incredibly high-quality work for nearly half the price from their competitors.
Quality: Late Delivery
I ordered my document which, when it finally arrived three days later, was riddled with mistakes and resulted in a 56% plagiarism match. The entire document was packed full of filler content and contained a very small amount of actual information or facts that provided any value.
Customer Service: Bad Refund Policy and Lack of Assistance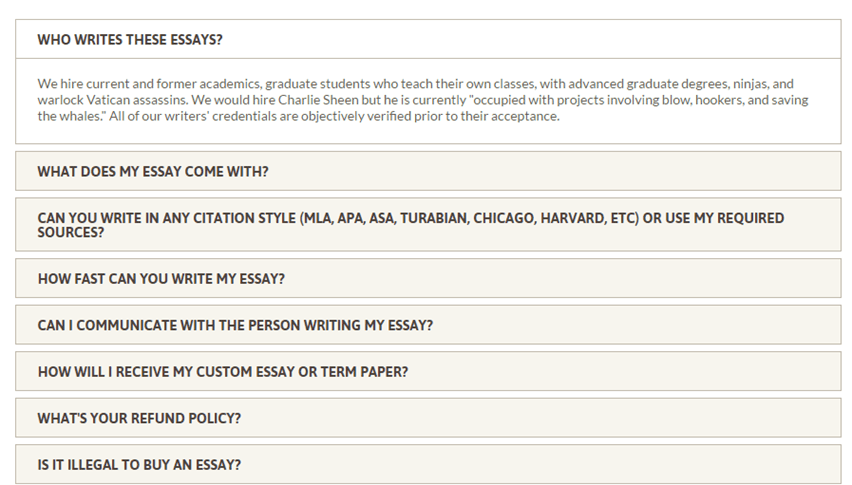 As you can imagine, I was very disappointed with the content I received so I took to customer services to air my complaints. To my surprise, the site only has the option to fill out a form on the contact us page. No number, no email addresses, no live chat. I have filled out the form detailing my concerns but thus far, no reply. I have delved deep into the site for a refund/revision policy and found that the site will only give a refund if the writer has not written about the exact subject you asked them to. This will still only result in a partial refund.
Website: Unhelpful Information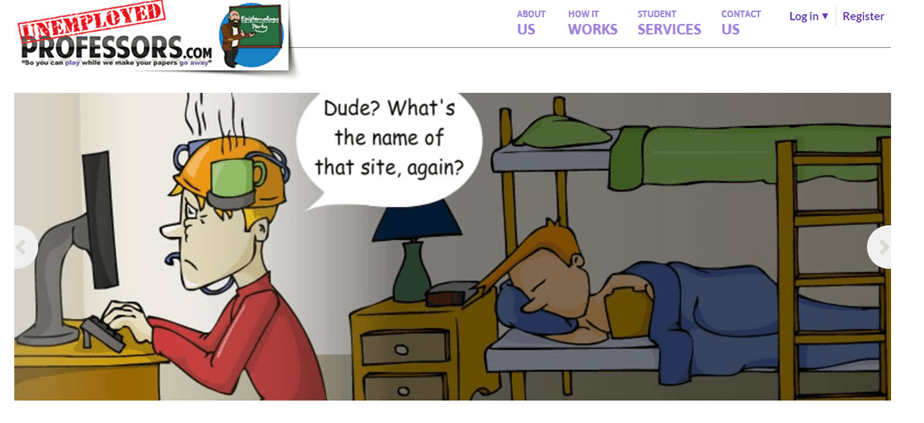 It's worth noting that I was not assumed with the statement on who writes the essays, stating that articles are written by 'ninjas', 'warlock Vatican Assassins' and they hope to get 'Charlie Sheen'. I understand the humour but, as a student, I just want to get things done and I want to know that my $300 is being well spent.

UnemployedProfessors.com review

Conclusion

Gloria Kopp

After all the positive ratings I had read about UnemployedProfessors, I had high hopes but unfortunately, these hopes were grounded extremely quickly. If you're looking for an online writing solution with poor quality content, a lack of any kind of customer service and want to waste your money then this is the site for you. If not, you're much better off taking your business elsewhere to a much more reputable writing solution site that can provide a much more appreciated service.
Rating: 3.3