Students across the world are feeling more stressed out than ever before. With increasing workloads and mounting pressures from parents, lecturers, friends and other social groups, it's not uncommon for students to feel overwhelmed with no place to turn to. With the aim to relieve some of these stresses, online assignment help services have been set up to handle your assignments, giving you more hours in the day to focus on what's important. TutorsTalent.com is one of these sites.
Best Academic Writing Services

TutorsTalent – Rating 5.6
Table of contents
Services

Upon signing onto the website, you'll have the ability to answer any question to an online tutor that can assist you with the knowledge you need to write your assignments as quickly and as accurately as possible. Unfortunately, this is the only service that the website provides making it more than a question database than an assignment assistance website. There are also no signs or website badges stating that the tutors are officially qualified.
Quality
The complete lack of a testimonial or review page leads me to seriously doubt the credibility and trustworthiness of the TutorsTalent. Searching online, many of the spam protection websites class this website as a medium danger website. This means that although not certain, there are many aspects of the website, such as a lack of physical address, that makes this website appear like a spam site.
Prices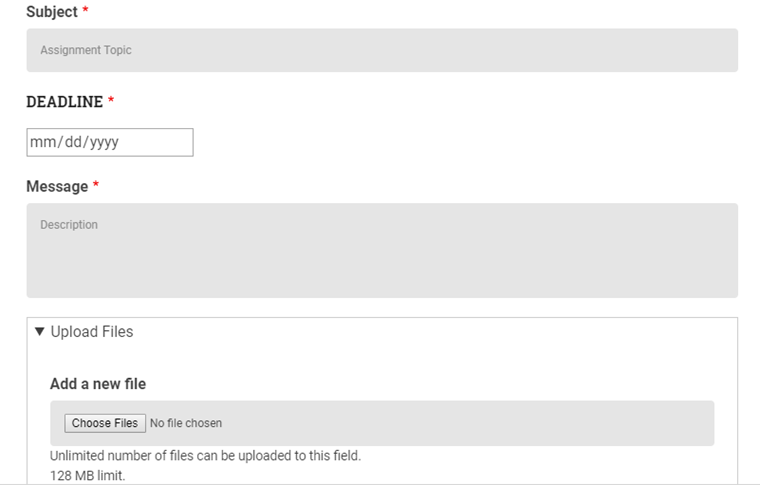 The Tutors Talent pricing will vary depending on the nature of the question you are and how much detail you want back. It solely depends on this as this there is no dedicated pricing page for you to receive an accurate quote. What's more, you must release your payment before you receive an answer, leading me to believe that they'll take your money and run. There is also a lack of Visa and Direct Debit options, and you will have to use less secure payment methods such as the Western Union or Money Gram.
Customer service

If you do decide to use the website, one thing you'll want to consider is the complete lack of communication methods. Apart from a live chat option in the bottom of the page, there is a single email address where you can make orders. These are all available methods of communication, meaning that if you have a question or would like to make a refund, you may be left out of pocket. There are, however, some social media links but the pages haven't been updated in months.

TutorsTalent.com review

Conclusion

Gloria Kopp

Students are constantly looking for new ways to get help from legitimate sources to complete their assignments. Unfortunately, TutorsTalent.com is not one of those sources. With poor support services, undefined payment systems and a low trust rating, I highly recommend that you take your business elsewhere.
Rating: 2.8