Students around the world are trying to find new and innovative ways to complete their custom writing assignments on time. With mounting pressures from social groups, work life and trying to maintain and healthy and balanced lifestyle, it's easy to forget to complete that all-important deadline for the end of the week. RushMyEssay.com aims to fill this niche by providing a high-quality writing service to fit your needs.
Best Academic Writing Services

RushMyEssay – Rating 6.4
Table of contents
Website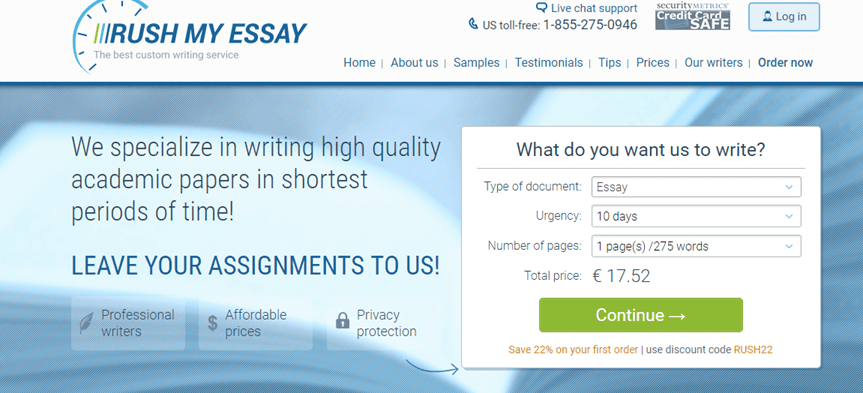 Signing on to the website, you'll notice a clean and tidy homepage that's nicely laid out and easy to navigate. There's an enjoyable lack of filler content, testimonials and even an order form on the front page so you can get started with your order as quickly as possible. In the navigation menu at the top of the page, you'll find all the pages you would expect a professional custom writing service to have, except for a services page.
Services
Using the order form on the homepage, you can easily see that RushMyEssay offers a wide collection of assignments that they can complete. This is a rather extensive list and can even rival some of the leading sites. However, upon closer inspection, you'll notice a few key assignment types missing which could cause problems for some students, causing them to take their business elsewhere.
Prices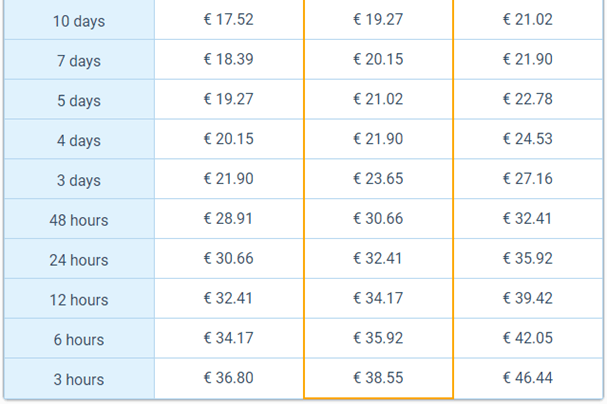 Using the same order form at Rush My Essay, a ten-page essay with a 48-hour deadline will set you back around 330 USD. This isn't bad compared to most other sites, but when you start adding your academic level, proofreading, a list of sources and other valuable additions, the price soon creeps up to a good couple of hundred pounds. However, it's worth noting that for first time users, there is a 22% discount code available.
Quality
Looking at the testimonials page, it's easy to spot that there are some problems. Although the reviews are gleaming, none of them has dates or has any kind of rating system, meaning that the reviews could, in theory, be years old and no longer relevant. Searching online, I soon found that some previous clients had experienced several problems using the site. These included articles riddled with typos and mistakes and there were even reports of resales.
Customer service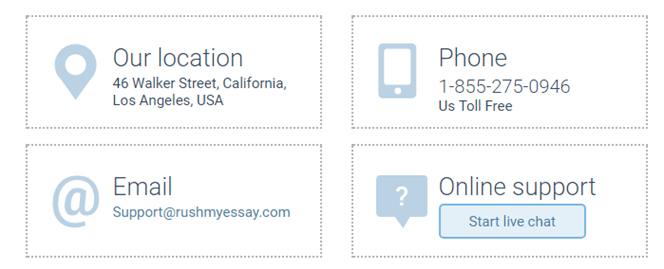 There are only a few ways to contact the custom writing service. Despite the quotes displayed in GBP, the only phone lines are for US users, and there's no dedicated contact page. There is an email and a live chat for international users, but a phone line would be the best form of communication for users of the site.

RushMyEssay.com review

Conclusion

Gloria Kopp

Despite the comprehensive list of services and a nicely laid out website, there are several things that RushMyEssay.com needs to improve on to become a leading and reputable custom writing service. With a higher level of consistency in the quality of the writing and more international contact methods, this could easily be a leading site. In the meantime, it's highly recommended that you take your assignments elsewhere for a better service.
Rating: 3.2