If you're looking for a custom writing service that provides a fantastic online and customer experience that is effective in helping you to achieve your student deadlines whilst giving you enough time to focus on other aspects of your life, you may like to try MyPaperWriter.com. However, there are a number of things you should consider before placing your order on the site.
Best Academic Writing Services

MyPaperWriter – Rating 6.8
Table of contents
Website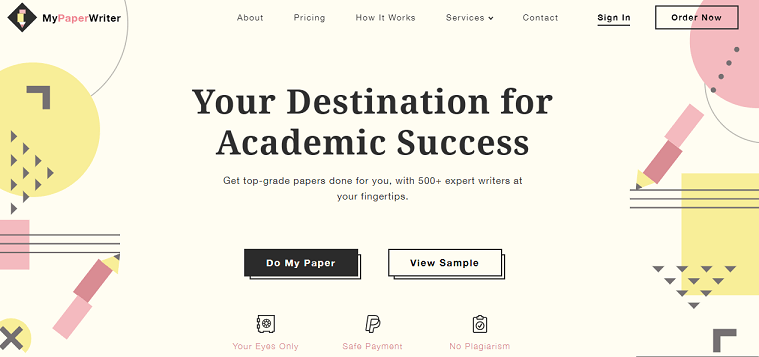 As far as custom writing services go, MyPaperWriter offers a relatively fluid and responsive online service. The site is well laid out and easy to navigate, however, there is a distinct lack of a dedicated services page or any information on the processes of the site or how it works. By clicking on the 'Get Started' button, you're taking straight to the order form, without any info on how the order process works.
Services
As above, there is a distinct lack of a services page. This means you will have to proceed with making an order or check the pricing page to find your desired service. On the pricing page, you'll find that there are only three services available. This is extremely limited, meaning the site is really only good for essay or editing. Students may find they have to take their business elsewhere for their impending project.
Prices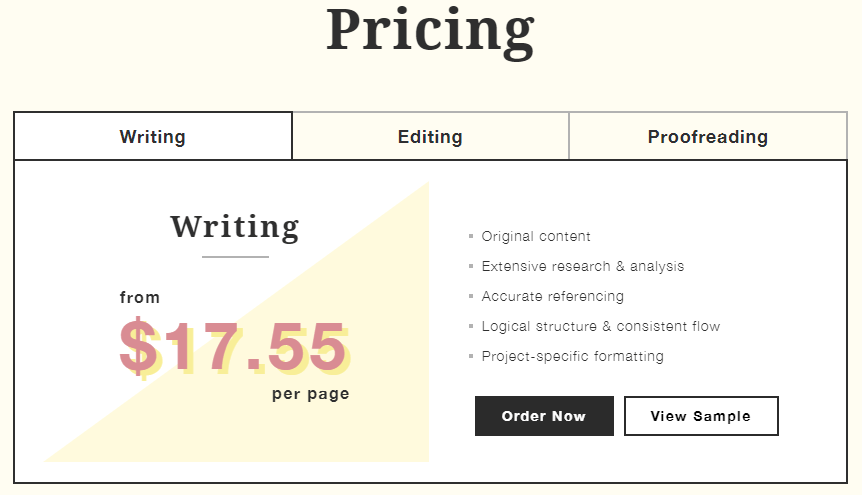 There's no easy to use calculator on the site, meaning you'll have to work out your assignment cost yourself. As a rough guide, a ten-page essay written to a Master's level with a 48-hour deadline will set you back around $400. This is simply unsuitable for any kind of student budget and is definitely not suitable for a student who is looking for a regular service.
Quality
Referring to the testimonials page, you'll discover a collection of mashed up reviews that doesn't really provide any insight into the content quality. The reviews aren't dated and don't possess any form of rating system. This means that every review could be over a decade old and is no longer relevant. Searching online, I quickly found that previous users of the My Paper Writer site found problems with their articles such as documents that were full of spelling mistakes, unacceptable levels of plagiarism and even cases were re-sales were present.
Customer service

If you decide to use the site or had a question for the company, there are several ways you can contact the site. The most convenient way would be using the built-in live chat that is featured on every page. On the contact page, you can fill out the email form or use the phone numbers and email addresses provided. Please note that the phone numbers are only suitable for US or Canadian students. Any student outside of these regions will have to pay expensive international calling fees.

MyPaperWriter.com review

Conclusion

Gloria Kopp

Despite the fancy first appearances, MyPaperWriter.com leaves a lot to be desired. With a complete overhaul in the quality of the content, a reduction in pricing and a few minor tweaks to the website, this could be a fantastic custom writing service. In the meantime, if you're looking for a service to use now, it's highly advised that you take your business elsewhere.
Rating: 3.4