Being a student can be extremely stressful. As you've probably noticed, there are not enough hours in the day to get everything done. This is why custom essay writing services like ResearchPaperWriter.net have come into existence. However, there's just so many that it can be hard to know which service is right for you.
Having claimed to have helped over 200,000 students with their writing work, it's easy to see why you would choose this website to help. But, in the interest of helping you spend your money on the best service, let's see what makes the service tick.
Best Academic Writing Services

ResearchPaperWriter – Rating 5.5
Table of contents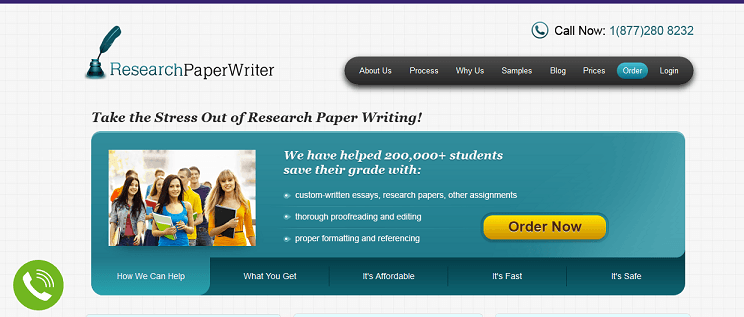 Services – 7/10
You can easily see what services are available using the order form on the homepage of the website, and you'll have to since there's no services page. From the drop-down list, you'll find a list of around 30+ services which covers all the basics.
This includes everything from your basic essay and term papers to dissertations and PowerPoint presentations. The chances are that you'll be able to find what you're looking for, although there are a select few niche services missing.
Pricing – 4/10
Of course, you're going to need to know the accurate price of the service, so you can be sure that you can afford it. There is a pricing page available, but I found it easier to use the order form as a calculator. This will also provide you with the most accurate quote.
To give you an idea on what prices are like, a 10-page essay (2750 words) written to a Master's level with a 5-day deadline will set you back around $354.29. This is incredibly expensive for a writing service, and one of the most expensive I've seen.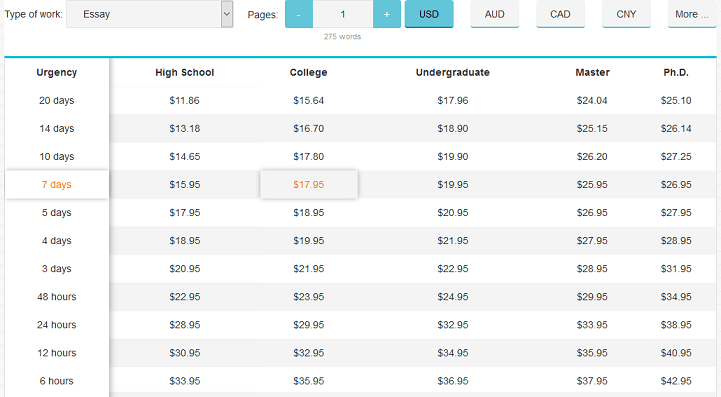 Content Quality – 5/10
Whereas ResearchPaperWriter is charging such a high price for their content, you would expect the quality to be outstanding; and in all honesty, they're not far off. Looking at the reviews both on the website and on the internet, you'll find a mixture of reviews, averaging the score out around the 60% mark.
There are also samples on the website, so you can read the content yourself. While many of the samples are good, if your work is like them, you're probably going to want to read through and check them upon delivery since there are a few errors that can be found among the lines.
Customer Service – 6/10
If you need to get in touch with Research Paper Writer, perhaps to edit your order, or to request a refund, you're going to need to contact the customer service team. Fortunately, there are a few options available to you.
You can use the 24/7 live chat, call the US-based phone number, or email them through your account. It's worth noting that there are no social media links, no Skype contacts or international phone numbers.
While you should be able to get in touch quickly, there's no way of knowing how long it will take them to reply, or how often they are open, which may leave you struggling if you require urgent help.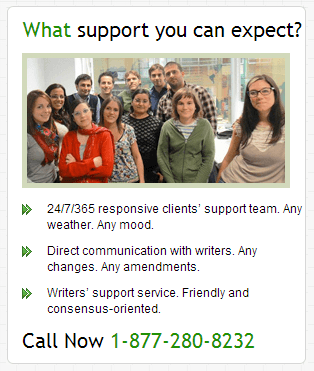 ResearchPaperWriter.net review

Conclusion

Gloria Kopp

All in all, I really like ResearchPaperWriter.net and the service it has to offer. The quality isn't bad, the customer support options and service choices are extensive, but the prices are fairly high, making this service pretty unsuitable for anybody shopping on a budget.
Rating: 2.7