If you're a student feeling the pressures of day-to-day life and looming deadlines, you may be on the hunt for a custom essay writing that can help you out. CustomAssignment.com is one of these services, one that claims to be able to help you complete your assignments by their allotted deadlines and getting you the grades you deserve.
However, since there are so many custom essay writing services out there, you'll want to make sure that you're spending your money in the right places. Today, we're going to explore the ins and outs of the service, ensuring you do what's best for you.
Best Academic Writing Services

CustomAssignment – Rating 3.5
Table of contents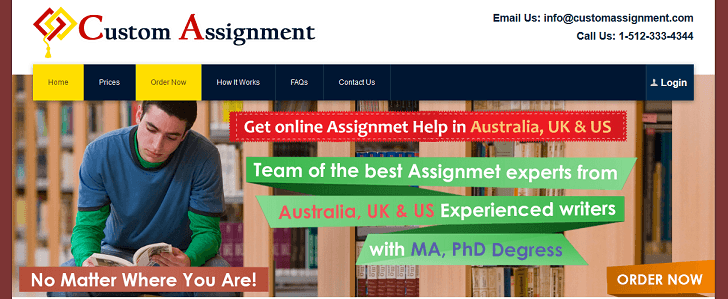 Services – 3/10
The services available through CustomAssignment are rather limited. While the list (which can be found on the right-hand side of the homepage) contains most of your basic services, there are only nine in total listed, which is a far cry from the leading websites which can offer 50+.
However, if you're looking for a basic service, such as a standard essay, assignment, term paper or dissertation, this service could be suitable for you.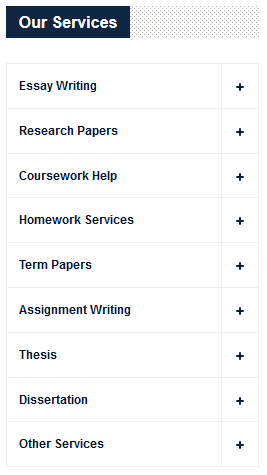 Pricing – 4/10
You would have thought you could have worked out the pricing for your content based on the information on the pricing page at Custom Assignment. However, there are no tables, calculators or quote systems to be found anywhere. Hidden in the text, it simply says 'ranges from $12 to $22', which is a dramatic variable.
Unfortunately, there's no way to find out what your content is going to cost until you actually produce the order. This is a very illegitimate way of running things since the company can charge what they want, and there's no guarantee you're going to get the best price.
Content Quality – 4/10
Judging the quality of the content is extremely difficult from the website itself. There are no dedicated testimonials or review pages to be found anywhere on the site, and there's none on the homepage. This shows that either all the reviews are negative and they don't want to show them, or the site is hardly used; either of which is not great.
Searching online, there is still an absence of information. There's hardly any information online, and none of the review websites properly review it. There's only the odd mention here and there. This just indicates the service is hardly used, and there's no information to suggest that the site is even still in use.
Customer Service – 3/10
Whether you're trying to ask the service a pre or post-sales question, requesting a refund, or you want to make an edit to your order, you're going to need to be able to get in touch with the customer service team. However, this might be easier said than done.
On the website, you'll find a basic contact email form, two basic email addresses, and a US-based phone number. However, this is all you'll be able to find, and there's no live chat, no social media links, no Skype contact, or any instant help. You may be left waiting for a response for some time; not ideal for urgent assistance.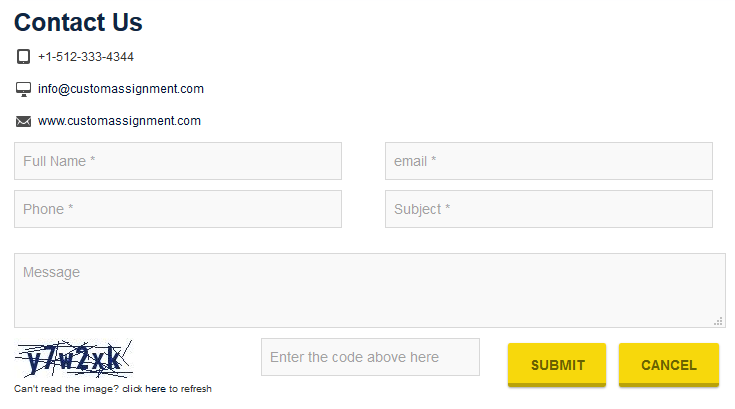 CustomAssignment.com review

Conclusion

Gloria Kopp

All in all, CustomAssignment.com leaves a lot to be desired. Looking over the website, it really doesn't seem that the website has been used in a long time, and it definitely hasn't been updated in several years. With this in mind, you're probably going to want to use a more up-to-date website.
Rating: 1.7