Sometimes it can be difficult to find an essay-writing service that truly caters to you. I went over to PaperNow.org to see if their services, prices, quality, and customer service are up to snuff.
Best Academic Writing Services

PaperNow – Rating 5.6
Table of contents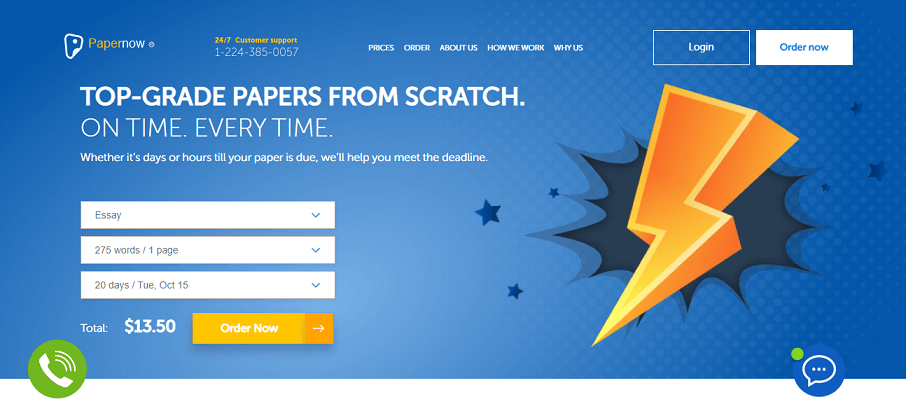 Services – 5/10

Paper Now don't have a separate list of services, but when I went into the Order page, I was able to look through the array of services they offer, sorted by subject and then by type of work. They offer 39 types of work in 20 subjects, which seems very impressive.
You can also choose to have a Professional Quality Check, make your order high priority, have it written in American, British, or non-native English, dictate the style, select the number of sources you need, select a preferred writer, get updates via text/SMS, get a plagiarism report, or have a top writer in the subject assigned to your work. They also offer free revisions for a period of two weeks, and will give you a refund if you're not satisfied.
Pricing – 6/10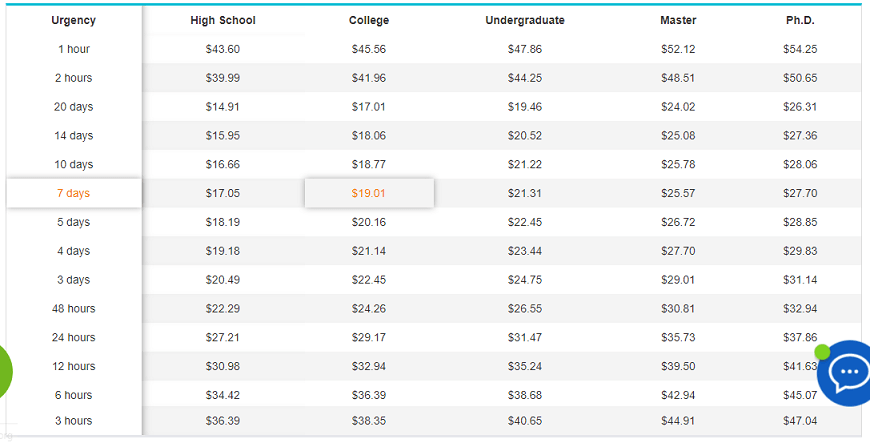 All those services come for a price, though. I requested, initially, a quote for an English paper, 5 pages long, within 48 hours, without any optional requests ticked. This would cost me just under $120. I could also select from a number of different currencies.
I went on to add some options on to see what that would do to the price. Just making the paper single-spaced doubled the price, adding a Professional Quality Check brought the cost up to $323.35, assigning a top writer increased it to $359.30, and a plagiarism report made the total $374.19. Making the order high priority and requesting updates via SMS brought the total to a staggering $388.17, a very high amount indeed for a student budget.
Content Quality – 6/10
PaperNow appears to have no feedback or reviews section other than three short positive testimonials. I headed off to do some other research on them in hopes of finding honest reviews, and came across a review stating that the paper received was not up to the student's own standards of written English and needed extensive revisions before submission.
I also noticed that the website itself has a number of typos and some odd word usage, which is quite concerning for a site that prides itself on delivering accurately written English essays, among other papers.
Customer Service – 5/10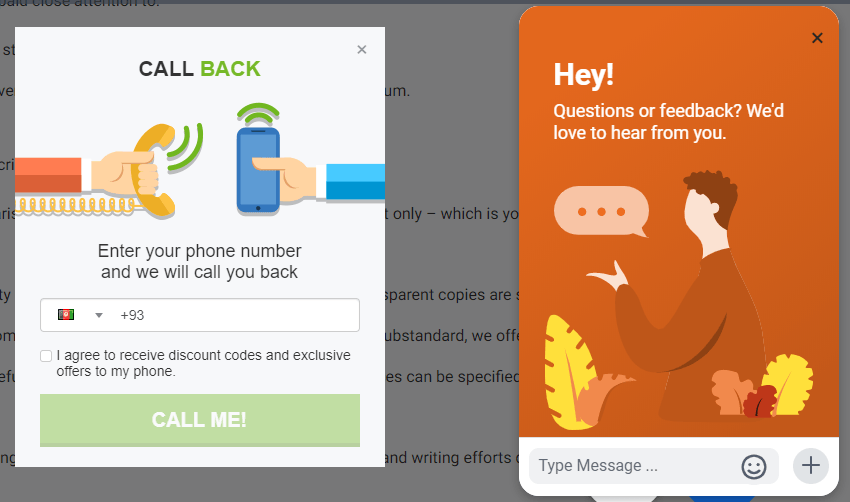 Paper Now offers a Live Chat service and a 24/7 phone number which appears to be US-based. There was no email support that I could see.
PaperNow.org review

Conclusion

Gloria Kopp

Ultimately, the prices charged by PaperNow.org are quite high, but I'm not assured that the content quality would also be high. For me, this site isn't worth it, and I would look elsewhere to have my papers written.
Rating: 2.8