As a student, you'll be well aware of the fact that there are simply not enough hours in the day to complete all the assignments that you've been set. However, gone are the days of staying up till god knows what time in the morning while trying to get things done.
One solution that many students are using include custom essay writing services, such as PaperHelpWriting.com, that can complete this on your behalf. However, you need to be sure that this is the best business for you.
Best Academic Writing Services

PaperHelpWriting – Rating 3.0
Table of contents
Services – 3/10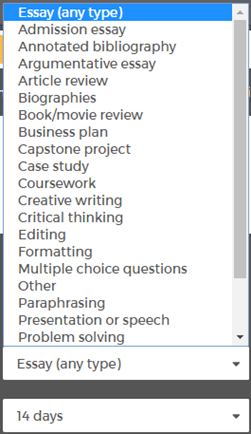 The first thing I tried to look for on the PaperHelpWriting website was a services page to see what exactly the website offers but there simply isn't one. Nor is there any information the homepage. I eventually found a list in the footer of the website which listed seven services.
These included custom writing, case studies, dissertation work and research papers. This is an extremely limited amount of services, especially when the more reputable services offer more than 50+ services, so a lot of students will already be forced to go elsewhere.
Pricing – 3/10

There is also no dedicated pricing page on Paper Help Writing meaning that you'll actually have to start making an order to find out your price. This is a poor practice as students can't simply refer to the page to get a quote.
However, as a guideline, a ten-page essay (5,500 words), written to a Master's level with a deadline of 3 days will set you back an incredible $600. This is nowhere near acceptable for a student living off a tight budget, regardless of whether they wanted a one-off essay or a regular service.
Content Quality – 3/10
For this price, you would expect an assignment of amazing quality, but this isn't the case. Heading over to the testimonials page, you'll find a collection of shining reviews but none of these is dated and therefore they could be years out of date and no longer relevant.
I took my search online and was shocked. Many past customers of the website claimed they had received a terrible service where they final assignment was riddled with mistakes and errors, some of which even breached a 40% match on a plagiarism scan. There was also spelling mistakes, bad grammar and instances where native English wasn't used.
Customer Service – 3/10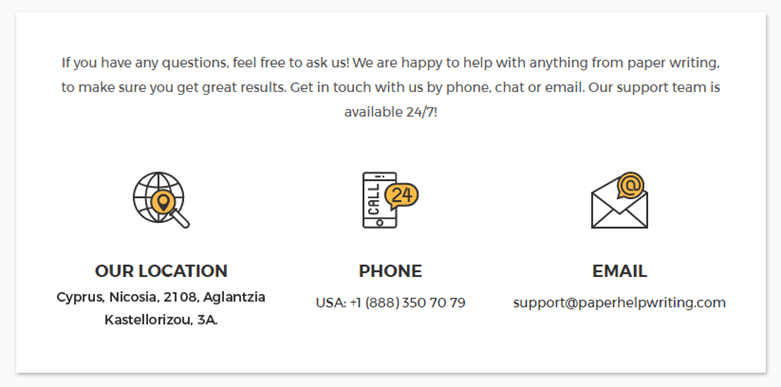 There are only a handful of ways you can use to contact the website if you wanted to ask a question or needed assistance. There's a physical address, basing the company in the UK. However, there is only a US telephone number and a single email address. There is also a live chat feature.
There is a complete lack of dedicated support email addresses; the live chat only operates limited times during the week and no social media links or Skype links.
PaperHelpWriting.com review

Conclusion

Gloria Kopp

All in all, I was really disappointed with the experience that PaperHelpWriting.com provided its customers. The service is sloppy, the website is incomplete, and the content quality is not suitable for any level of the student. Instead, you'll be much better off taking your business to another website.
Rating:
3