Total Score: 3.5/10
As a student, you're probably wondering where everybody else finds the time to get everything done. You wake up, go to your college or university, go to your classes, hang out with your friends for a bit, go home, have dinner and before you know it, it's gone 10pm, and you need to go to bed.
So when are you supposed to have time to write your essays? The answer: you don't. Services like EliteEssayWriters.com can actually do it on your behalf. But, just how reliable is this service?
Best Academic Writing Services

EliteEssayWriters – Rating 3.5
Table of contents
Services – 5/10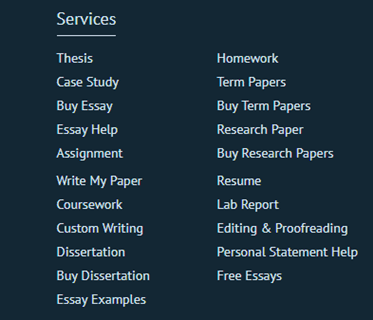 The first thing I decided to check was the services that are on offer. After all, you can't use it if it can't give you the essay that you're looking for. With this in mind, you can use the drop-down menu on the order form on the homepage to find out.
There are around 40 services in total, but only 20 of these are academic writing services. The others are filled with resumes and business plans. All the major topics are covered, but some more niche essay types are missing.
Quality – 4/10
There is a review page on the website, but this only links you to other review websites. If these sites are partnered with Elite Essay Writers, of course, they're going to lie and say they provide a good service. However, there are no customer reviews on the website.
With raised suspicions, I started searching online where I found a number of forums where customers complained about experiencing a poor service where papers were delivered late; there was a tonne of errors in the content and even reports of high-levels of plagiarism with samples from other writing websites!
Prices – 2/10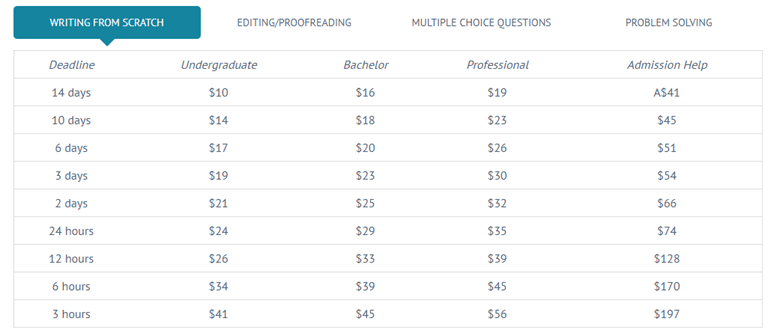 Although there's a pricing page, it's much easier to use the live pricing calculator on the homepage to work out the cost of your assignment.
To give you a brief insight into what the prices are like, a standard essay, written to a Bachelor degree (there's only undergraduate, bachelor and professional to choose from), that's ten-pages long with a three-day deadline will set you back around $230.
This is a huge amount of money, and many students will find it very difficult to afford costs like this for one essay.
Customer Support – 3/10

There's no contact page to be found on the EliteEssayWriters website, but you can scroll down the homepage to find it in the footer. Here, you'll find toll-free US, UK and Australia phone numbers as well as two dedicated email addresses.
However, these are limited, and there are no dedicated pre and post-sales addresses. There is also a live chat feature that operates 24/7.
EliteEssayWriters.com review

Conclusion

Gloria Kopp

All in all, EliteEssayWriters.com, in my opinion, is a work in progress. There are many good features on the site, but there are also many things that need to be improved. With this in mind, it's highly advised that you take your business to a more reputable website.
Rating:
3.5