Law is one of the most intense subjects to study at college or university. As you know, there are endless lectures to attend, countless case studies to analysis and an infinite pile of coursework to complete that feel like it's never ending. LawEssaysHelp.co.uk aims to alleviate some of the stress students may experience on their courses. Despite the initial professional feel of the website, Law Essays Help may not be for you.
Best Academic Writing Services in the UK

LawEssaysHelp – Rating 6.2
Table of contents
Website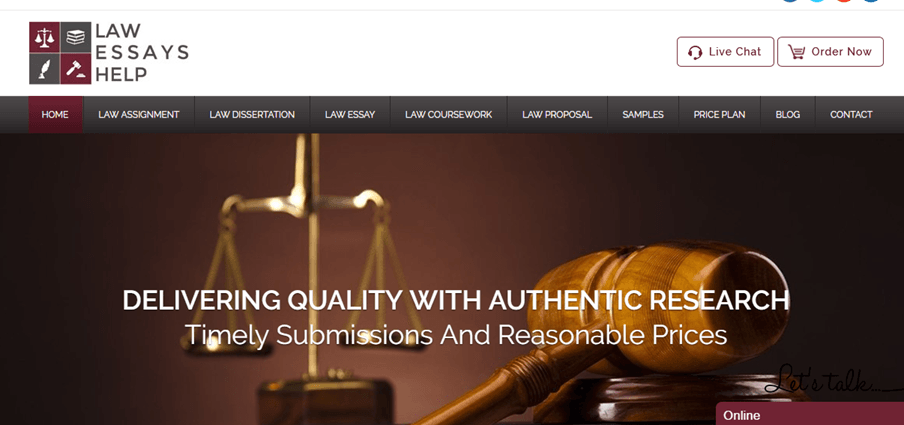 My first impressions of LawEssaysHelp were impressive. The website is nicely laid out and there are all the pages you would expect a high-quality customer writing service apart from a testimonials or review page. However, on closer inspection, many of the pages are overflowing with pointless filler information, made to make the website look bigger and better than it is.
Services
Unlike many of the other custom writing services, this one specializes in law papers. With this in mind, the site does offer a fantastic range of services around the law subject. Unfortunately, this means that students from other topics are completely excluded and there are some core assignment types missing, such as presentation and research articles.
Prices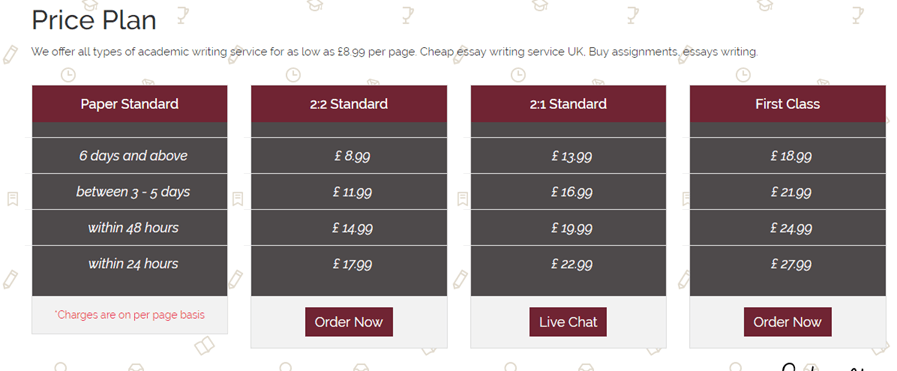 Referring to the pricing plan, a ten-page essay written to a First-Class Standard and delivered within 48 hours will set you back around £250. Although this is not the most expensive essay service on the internet, it isn't the cheapest but it could be suitable for a one-off writing service. For first-time users, there's even a lucrative 40% discount.
Quality
As the site has no testimonials page but does have odd reviews scattered throughout some of the pages, after a brief online search I soon discovered why. There are countless clients from the past that have complained about the quality of the work that Law Essays Help supplies. From essays that were riddled with mistakes that would have obviously would have been picked up by a native English writer to high levels of plagiarism and even evidence of re-sales, leading me to doubt the credibility and trustworthiness of the site.
Customer service

If you do choose to use the custom writing service or have any questions for the company, there are multiple ways to contact. Using the contact page, users have the option to fill out the contact form. For other methods, you can email the company directly, use the on-site live chat option or you can call the phone number. However, it's worth noting that the phone number is a UK line, meaning that international students may have to pay extra to call the company.

LawEssaysHelp.co.uk review

Conclusion

Gloria Kopp

Overall, LawEssaysHelp.co.uk isn't the worst custom writing service online but, some improvements will have to be made. With more attention on refining the consistent quality the site produces, a slight increase in prices and more support for international users, this custom writing service could be one of the best. However, if you're looking for a custom writing service you can use today, you will be much better off taking your business elsewhere.
Rating: 3.1