Trying to complete the highest quality dissertation you can whilst trying to balance every aspect of your life is one of the hardest tasks you'll ever have to face. Trying to balance all aspects of a social life and trying to stay on top of everything whilst trying to prioritize what you should do next can leave you feeling stressed and exhausted. ProDissertation.co.uk aims to alleviate this stress however, the service still has some way to go!
Best Academic Writing Services in the UK

ProDissertation – Rating 6.6
Table of contents
Website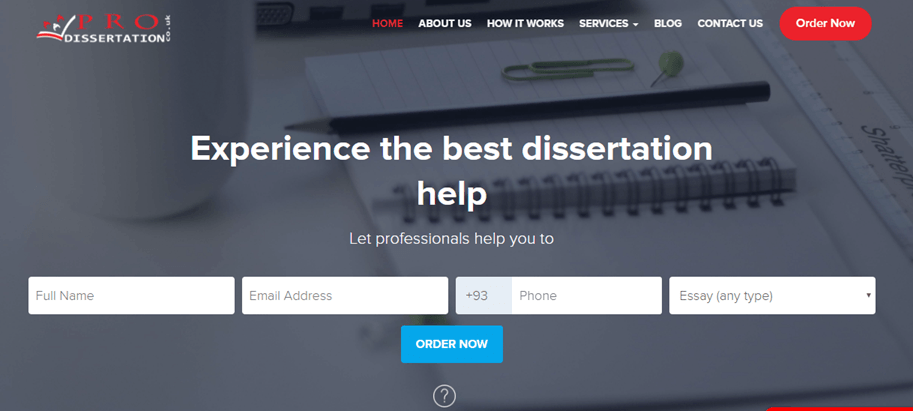 At a first glance, Pro Dissertation looks like a very sleek, professional and heavily invested in the website. The order form on the home page is attractive and functional and all the information on each page is nicely laid out and informative. There are all the pages you would normally expect from a custom writing service website, however, there is no dedicated pricing page or testimonials page.
Services
As the name suggests, this writing service places emphasis on the dissertation type of assignment. This, however, limits the site to just dissertations, meaning that students looking for an all-rounded custom writing service that covers all the bases are much better off looking elsewhere.
Prices

This website works in a very strange way compared to other custom writing services. Once you have processed your order through the order form, the site will automatically match you with the writer they think is best for you. You must pay a 50% deposit before the writer starts work. A ten-page dissertation with all the extras came to a staggering £500. Although this may be feasible as a one-off, this would not be suitable for a regular custom writing service.
Quality
The site boasts that they only use 100% native English writers for their dissertations to guarantee quality. However, after reading some testimonials and browsing online, I found that previous clients had received poor quality work, some that were riddled with mistakes, typos, punctuation errors and grammatical mistakes. These are all errors that would have been easily noticed by a native English writer.
Customer service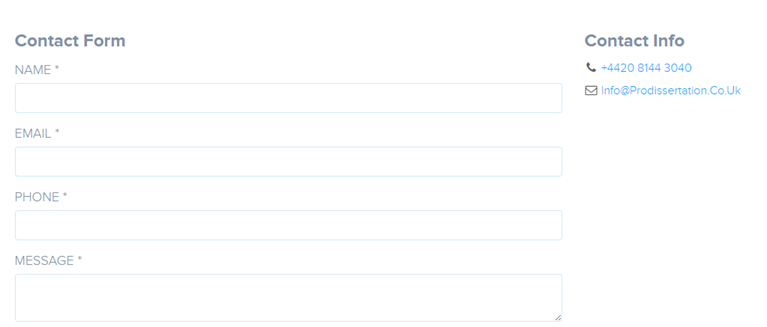 Prodissertation.co.uk has a very limited amount of methods to contact the company in the event that you have a question or query. Using the contact page, you can fill out the onscreen email form or you can call the company directly. It's worth noting that this is a UK phone number so individuals calling outside the UK may be charged expensive international fees.

ProDissertation.co.uk review

Conclusion

Gloria Kopp

Although specializing in dissertations, ProDissertation.co.uk has really limited its customer base. By only having the UK phone number and the sky-high prices, ProDissertation is literally turning away potential customers and it shows. The website is in need of a serious update and with lower prices and higher proofreading standards, ProDissertation could be one of the best specialist sites, however, for students looking for a solution now are much better off taking their business elsewhere.
Rating: 3.3