Let's be honest, there are a lot of illegitimate custom writing services out there that take your money and deliver low-quality reports that are worth nothing to nobody. With this in mind, EssayMania.co.uk aims to stand out from that crowd by offering a service based on trust and reliability. However much as they succeed in these concepts, Essay Mania still has a long way to go.
Best Academic Writing Services in the UK

EssayMania – Rating 6.0
Table of contents
Website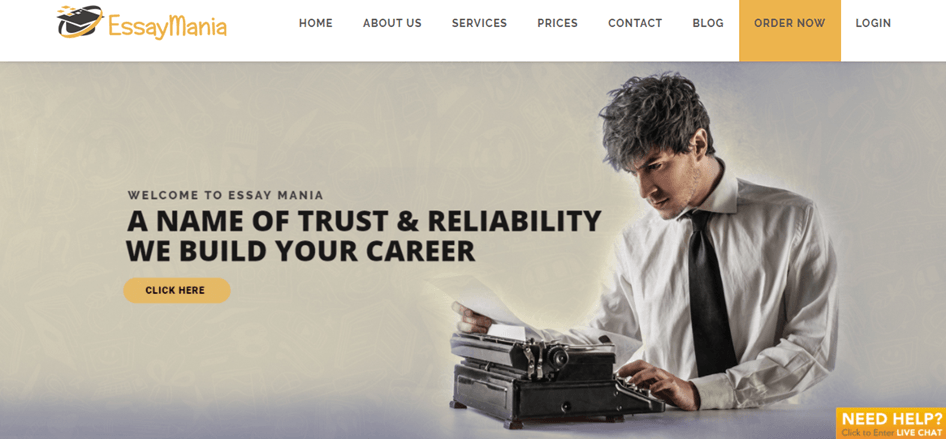 The first impression of EssayMania is impressive. The website has a sleek and professional feel to it and everything is easily navigated. The site also has all the pages you would expect a professional custom writing service to have. However, especially when scrolling down the homepage, you'll notice a lot of unnecessary filler content that is the same sort of text just rewritten repeatedly. The site would be a lot better if it just said the information once and that was it.
Services
The services page leaves a lot to be desired. The pages themselves are simply filled with more filler content that provides no real value to the user after the first couple of sentences. The only way to find a complete services list is by proceeding through the order system or on the pricing page. The site carries a vast range of services but there are some key assignment types missing from the list, meaning it won't be able to cater to all students.
Prices

When referring to the pricing page, users can choose their assignment types before selecting either standard or premium quality. A ten-page, standard, single-spaced article with a 48-hour deadline will set you back around £335 without all the proofreading or editorial extras. This is not the most expensive custom writing service online but it's not the cheapest. This site may only be suitable for one-off purchases.
Quality
After reading some of the testimonials and looking online for previous customers, I quickly discovered that some people had a really good experience with the site. However, this trend is inconsistent. Some customers had complained about high levels of plagiarism, sometimes as high as 50% over 20-pages! There were even reports of re-sales and reports that were riddled with mistakes and suggested that it had not been written by a native English speaker.
Customer service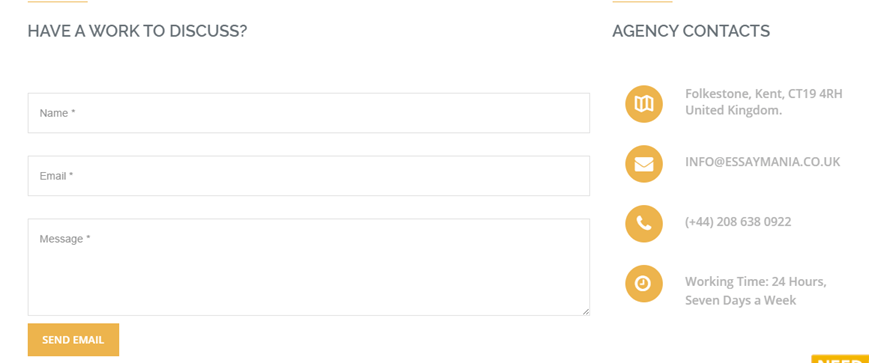 If you have any questions or queries for the website, there are a couple of ways you can get in touch. Using the contact page, you can fill out the email form or email directly. There is also a UK address and a UK phone number. The site boasts 24-hour, round the clock support which is ideal for UK students but this is only ideal for UK students. This means that international students may have to pay for international roaming charges.

EssayMania.co.uk review

Conclusion

Gloria Kopp

To summarize, Essay Mania has built up a solid foundation to become a good custom writing service, maybe even market-leading but currently, there are a few things that need to change. With an improvement in the consistency of the content quality and an update in international support, we could see EssayMania.co.uk become one of the best. In the meantime, students looking for a writing solution now are much better off taking their business elsewhere.
Rating: 3