Total Score: 4/10
The life of a student is not an easy ride. Trying to balance social lives, lecture attendance, part-time work and trying to complete all assignments on time can be a struggle for the best of us. This is why Help4Assignment.co.uk has been set up to try and lighten the workloads, allowing students to focus on the more important aspects of life. Unfortunately, the site offers a decent service but there is still a lot of room for improvement.
Best Academic Writing Services in the UK

Help4Assignment – Rating 6.0
Table of contents
Website: 5/10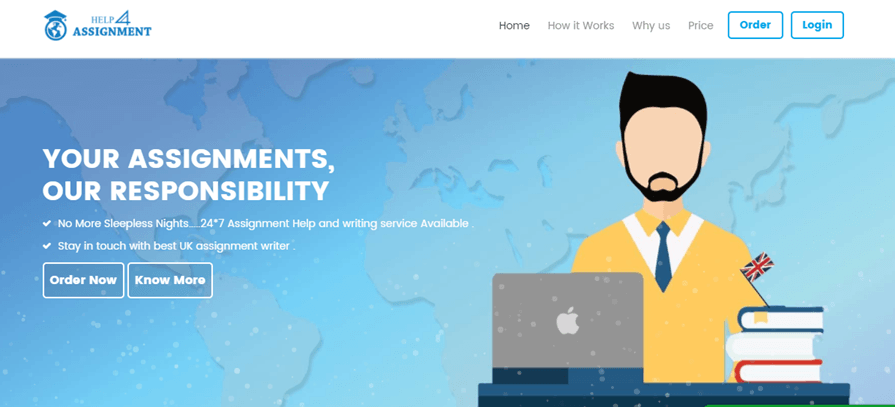 The first impressions of the website are great. There's a professional feel about the site and there is the majority of the pages you would expect from a fully-functional writing service. However, there are a couple of things missing. There is a distinct lack of a services page, a contact page and there's no order form on the homepage, meaning students cannot start they order quickly and efficiently.
Services: 4/10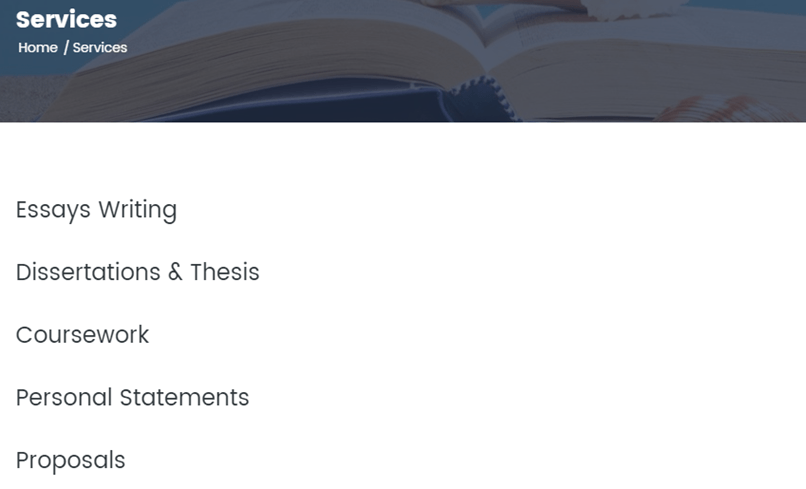 Due to the lack of services page, you must either consult the Price list or begin your order. To begin your order, you must first input your personal information, something many students hate to do until they have a solid quote. In most cases, students have reported large volumes of spam from the site. Consulting the price page doesn't reveal much either. You simply choose from a limited deadline selection and type in what you want your paper to be about. This gives me the impression the site as a distinct lack of dedicated writers per subject.
Prices: 4/10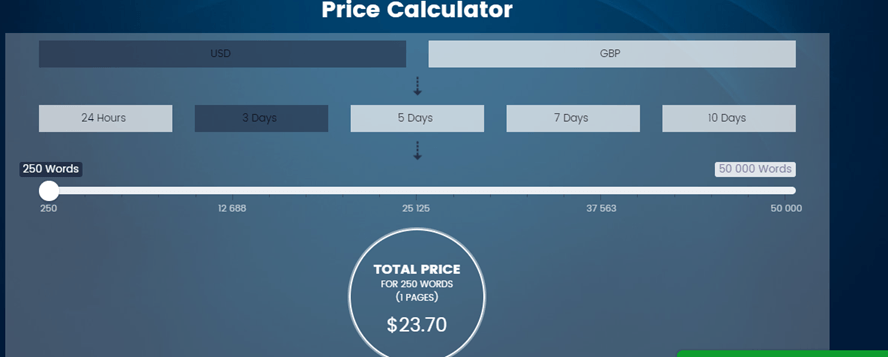 The pricing for assignments on the site is relatively affordable. As before, there is an extremely limited selection of deadlines but a ten-page document with a 3-day deadline will only set you back around £146. This is by far one of the most affordable writing services online but the price rapidly increases with the more pages you add. A 45,000-word document, such as a dissertation will set you back £3,300!
Quality: 4/10
There is a complete lack of testimonials or reviews on the website, leading me to doubt the website's credibility and how trustworthy it is. There is also a lack in social media pages so there are very few ways to check the quality of the site. After searching online, I found that the quality of articles received from the site was mainly poor. There were examples of poor sentence structure, poor grammar, poor spelling and a lot of evidence to suggest that the writers were not native English speakers as promised by the website. There were also some cases of plagiarism.
Customer service: 3/10
Despite the lack of contact page, there is a notable email address, a UK mobile number, a live chat feature and a Facebook page link. The Facebook page has an extremely low activity rate and the UK mobile number means students outside the UK will have to experience high calling charges. The live chat has also been offline every time I have checked.

Help4Assignment.co.uk review

Conclusion

Gloria Kopp

To summarize, Help4Assignment has a great first impression but upon digging a little deeper, you'll be quick to notice that a lot of improvement is needed. This is an extremely budget-writing service and would be perfect for students looking for a quick basic essay which they can invest a lot of time editing, but then they might as well just write it from scratch themselves.
Rating: 3