Mining for a good grade got you down? If you're looking for good writers to write you an essay, you've come to the right place. I'm going to carry out a thorough review of GradeMiners.com to see if they are a legit site to give you a great deal as well as a great essay.
Best Academic Writing Services

GradeMiners – Rating 6
Table of contents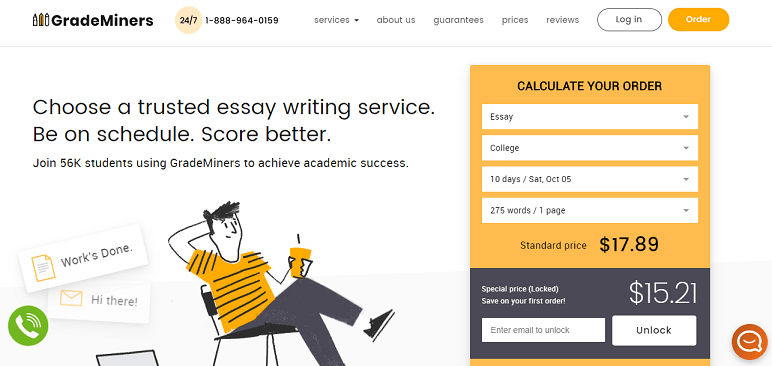 Services – 6/10
You can choose from roughly twenty different kinds of services, depending on what sort of work you need done. They work with students from high school through PhD level, and you can request essays which are due in as little as three hours. They also offer a special discount, as well as a promotion code, for people who are signing up for their first order with Grade Miners.

Pricing – 6/10
I ran a quick quote on the front page of the site to see what sort of prices they offer. I asked for an essay at college level, 6 pages long, and due in 12 hours. The price came out at $197.70, which I felt was on the steep side, though the fact that I'd set the due date so soon makes it a bit more justifiable. But there was an offer of a special price, $168.04, as I would have been making my first order when I sign up for an account.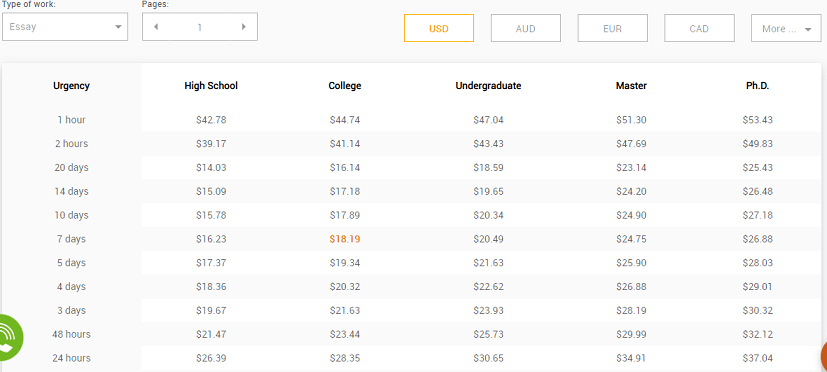 Content Quality – 6/10
Aside from prices, which inform you of what kind of a deal you might get, the other most important criterion is what other people think of the website's services. Some of the reviews were positive, but I noted that there were some complaints about communication, about the length of the paper not being what was promised, and the use of complicated, impossible to understand, vocabulary.
Customer Service – 6/10
GradeMiners have got it all going on when it comes to customer support, it looks like. I spotted a Live Chat service, and a quick phone call service from the site itself, as well as a 24/7 phone support number. I also noted links to Facebook, Twitter, Google+ and Instagram, but there was no information about where the site's headquarters are.
GradeMiners.com review

Conclusion

Gloria Kopp

Overall, I was a bit turned off by Grademiners.com. If you're just looking for a passing paper and in a desperate situation, they're probably a good place to go. It's just that there are so many better options out there, so if I were you, I would check this site over to see what you can find.
Rating: 3