If you're looking for a good deal from an essay writing service, but also want to sign up for an account that's safe and has great customer support, along with maybe a freebie here and there or even just a discount, you might feel a bit discouraged at this point. But never fear, I'm going to have a look at EduBirdie.com to see how well they fare when reviewed against other similar sites.
Best Academic Writing Services

EduBirdie – Rating 6
Table of contents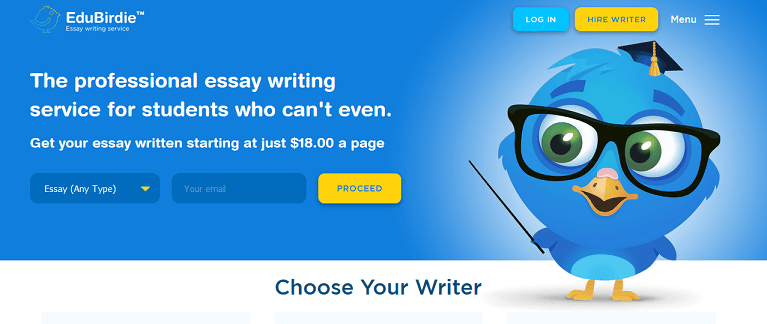 Services – 6/10
EDU Birdie offer a number of different services, including essays, coursework, speeches, dissertations, math problems, admission or scholarship essays, and lab reports. What they can offer depends entirely on the writers who bid on your request. Only once you are happy with the paper you have been sent is the money paid out to the writer.
They do also provide editing services, and will help anyone from high school through PhD level, but do not appear to have any business services.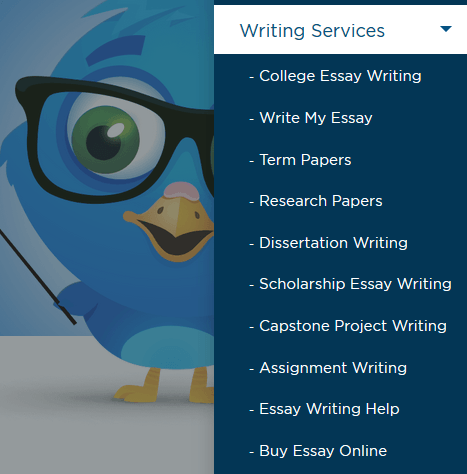 Pricing – 6/10
Because of the nature of the bid system, Edu Birdie aren't able to provide quotes for their writers' work. Essentially, you can choose whichever writer you feel will be able to do the best job for the cheapest price. Generally prices do start at $18.00 per page.
Content Quality – 6/10
Edu Birdie makes very strong claims about the academic and professional quality of their writers. They offer only a few short testimonials, and no samples. Many customers reported receiving average grades from their professors when they turned in the papers. You may search Google for more testimonials.
Customer Service – 6/10
EduBirdie provides a live chat service which seems to be very proactive and helpful, as well as various social media accounts including Facebook, LinkedIn, Twitter, Instagram, and Google+. They also have an app for iPhones.
However, they do not have a support phone number or email that I could see, nor was there any indication to their global location.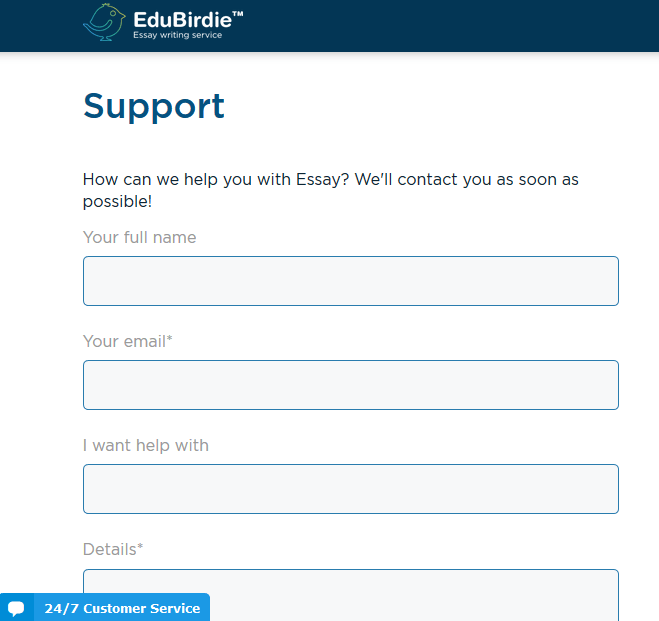 EduBirdie.com review

Conclusion

Gloria Kopp

I'm intrigued by the idea of choosing my own writer based on a bidding system. However, I think in the long run I'd rather have the reliability and stability of knowing exactly what I would need to pay upfront. In addition, the number of average reviews I discovered have given me some reasons to research other services as well. While I'm sure EduBirdie.com is a legit service, I think I would prefer to go with somewhere more straightforward.
Rating: 3