There's nothing like being so stressed out as a student that you can't even function. With mounting deadlines and more pressure on all students than ever before, it's so difficult these days to be proactive in getting everything done to the highest quality.
This is where services like Essay Up come into play. These custom essay writing services are designed to help you acquire the academic content you need to meet your deadlines and reach the grades you want to achieve. You'll also have more time to focus on doing the things you love and need to do.
Best Academic Writing Services

EssayUp – Rating 5.5
Table of contents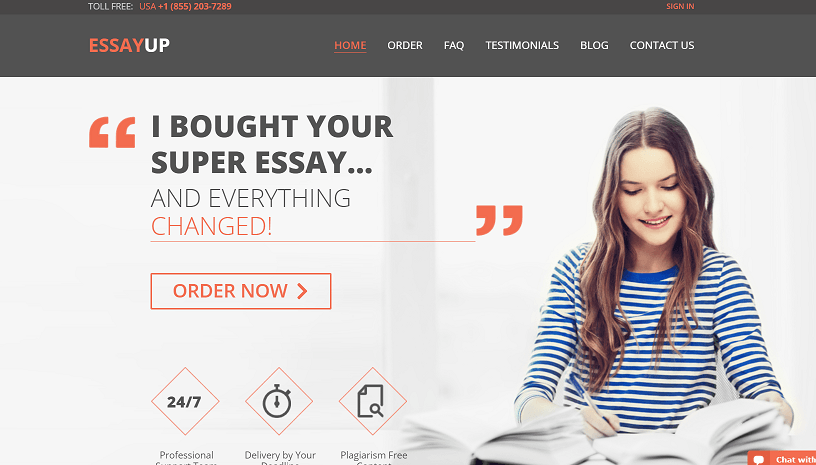 Services – 6/10
Initially, it's a bit unfortunate to see there's no dedicated services page so you can't quickly see what service is available and whether what you're looking for is even on offer. You need to do this on the order form.
Here, you'll see a large selection of services ranging from standard essays, presentations and speeches, and even things like dissertations and thesis. All in all, there are around 30 services in total, and while this isn't close to the leading services offering 50+ services, you should be able to find what you're looking for.
Pricing – 5/10
Of course, price is so important for a student potentially living on a tight budget. Since there's no pricing page, you can use the order form to figure out an accurate cost for your content. To give you an idea of what prices are like.
A ten-page standard essay, written to a Master's quality with a 3-day deadline and no added extras like a plagiarism report or VIP support, the total cost is exactly $300. This is a huge amount of money, and we can see not a lot of students wanting to pay this much for one assignment.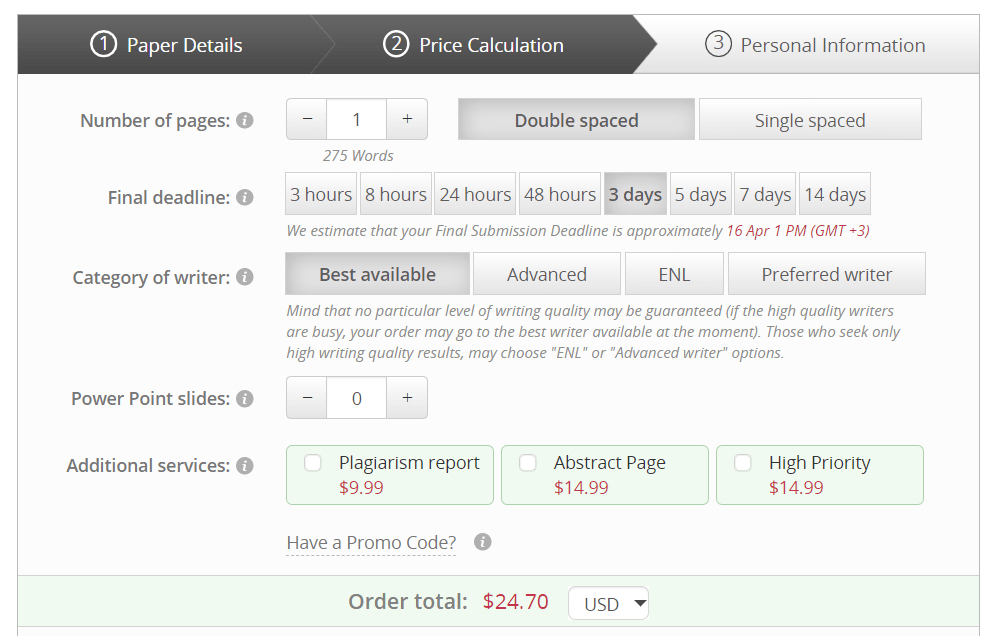 Content Quality – 5/10
We thought you could easily work out whether this high price was worth it, because of course, if you're guaranteed passable, high-quality content, it could be worth it. However, the reviews don't give much detail as to what the service or quality is actually like, and all the reviews are fairly generic and bland.
What's more, none of them have dates which mean they could no longer be relevant or representative of the service. Even searching online, there are very few reviews of the website, which makes it hard to pin down just what kind of consistency the quality is.
Customer Service – 6/10
The last thing you want to think about is whether you can easily get hold of the company if you need to make edits or changes to your order, or even if you want to request a refund. However, the contact channels on this website are minimal and confusing.
There's a single email address that handles everything, a US phone number and no international support, and a UK physical address, but this is it. There's no way to instantly get hold the company and no guarantee that you won't be left in the dark.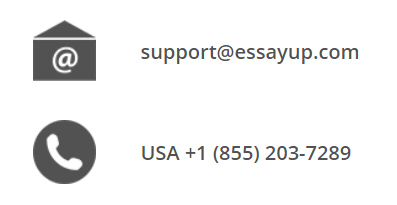 Conclusion
While EssayUp.com isn't the worst website in the world, it definitely isn't the best, and there are plenty of ways it could be improved and made better for students like you.
Rating: 5.5/10