As a student, you may be caught up with the common struggles of keeping up and managing your workload. It seems like every teacher and lecturer will give you their own assignments and essays to write, ensuring you always have a full to-do list which you might not be able to keep up with.
However, using custom essay writing services, such as EssayPro.com, you can alleviate some of your workloads, allowing you to have more time to focus on your work, while still maintaining the grades you deserve. Let's find out whether this is the right service for you.
Best Academic Writing Services

EssayPro – Rating 5
Table of contents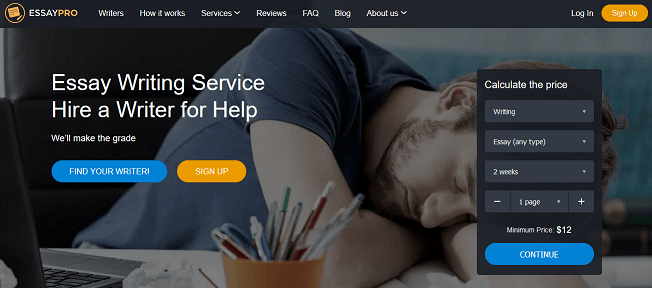 Services – 6/10
Using the order form on the homepage, or the Services page, you can look to see whether the service you need is provided. There are around 30 writing services in total, ranging from standard essays and dissertations to more services like speeches, reports, reviews and PowerPoint presentations.
You can even find dedicated editing and proofreading services if you've completed your assignments and you want to make sure that they're perfect.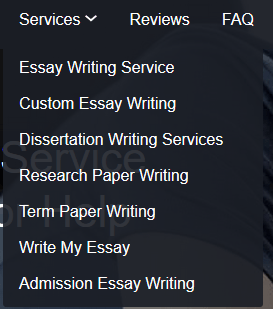 Pricing – 3/10
Unfortunately, there is no pricing page to be found anywhere on the website, so you'll be restricted to using the price calculator on the homepage. However, this is just four simple boxes you'll need to fill out in order to get an accurate quote.
To give you a rough idea of what the prices are like, a standard essay with a week-long deadline will cost you a minimum of $12 per page. However, this is not an accurate price as it doesn't take into account the academic level of your paper and you'll need to sign up and hand over your personal information before finding out the more expensive quote.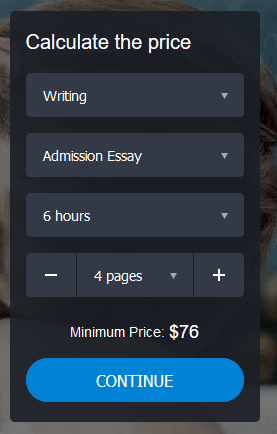 Content Quality – 6/10
Heading over to the EssayPro review page, you'll find a wealth of recent five-star reviews, many of which were suspiciously posted only minutes ago. However, if you start searching for the website through trust and review websites, you'll find that many of the past customers have many complaints about the content they received.
Some of the most common complaints included late delivery times, poorly written English (almost as though it's translated), poor grammar and punctuation and even a few examples of resales.
Customer Service – 5/10
The customer service that Essay Pro website provides is essential. Otherwise, how are you going to chase up and seek assistance with your order if something becomes urgent?
In short, the list of contact methods is limited at best. There's a chatbot live chat that can direct you in certain places, a few relatively inactive social media pages and an email address. However, there's no phone number of multiple email addresses, meaning you may find it very difficult to get support.
EssayPro.com review

Conclusion

Gloria Kopp

All in all, EssayPro.com leaves a lot to be desired. With poor customer service options, inconsistent high-quality content and a rather restricted list of services compared to other leading custom essay writing services, it might be worth avoiding Essay Pro until some improvements are made.
Rating:
2.5