Have you ever felt the pain of an approaching deadline coming up so quickly that you have no time or idea what to do with yourself? Panic, anxiousness and dread fill you up, just like the papers fill your desk.
However, custom essay writing services, such as CustomWritings.com, exist to help you alleviate your workloads, allowing you to focus on the work that matters to you why ensuring you get all your work done and the grades you deserve.
Bear in mind that this isn't the only website available, so let's dive in to see whether this is the right one for you.
Best Academic Writing Services

CustomWritings – Rating 5.8
Table of contents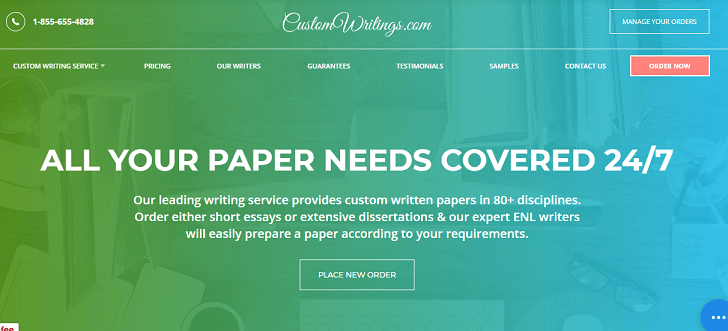 Services – 6/10
Despite there being no services page, you can easily find out what services are available at Custom Writings by checking out the order form a little scroll down the homepage. It's here that you'll find a little collection of around 30 services.
You'll find all your basic assignment types, including essays, reports, term papers and a small selection of some of the more niche assignments. However, do note that there are no dedicated editing or proofreading services available.

Pricing – 6/10
Using the same order form, you can also figure out an accurate quote for the work you need to be completed, allowing you to easily figure out whether this is an affordable service for you.
As a rough guideline on what the prices are like, a standard essay, written to a Master's level with a 5-day deadline will set you back around $17 per page. This means you'll be paying $130 for 2750 words. While this isn't the most expensive website in the world, it's not the cheapest.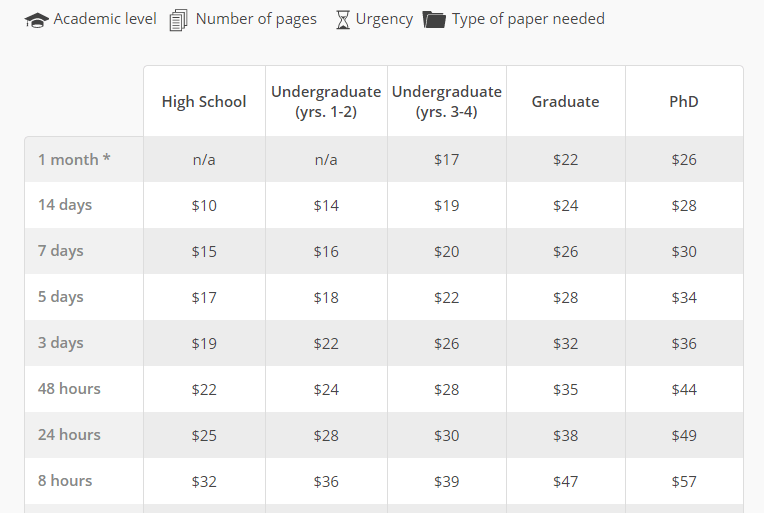 Content Quality – 5/10
Heading over to the testimonials page at CustomWritings website, you'll be able to see a list of reviews from past customers. The reviews rate the website highly and were posted recently. However, online trust websites have a mixed opinion.
There are many reports that claim the quality of the website is not good enough and had to be edited before submission. It's also claimed that some content was delivered late and full of spelling mistakes and typos.
Customer Service – 6/10
If you want to ask a question or speak to an advisor from the service, you'll need to use the contact methods available. However, there is only a live chatbot and a US phone number available. This means you might find it really difficult to get in contact with someone, especially if it's busy, meaning you may be left in the dark when it comes to your order.
CustomWritings.com review

Conclusion

Gloria Kopp

As you can see, there are many things that CustomWritings.com could improve on their website. With above average prices, inconsistent quality in their content and poor customer service options, it might be worth looking for another service that is more suited to your needs.
Rating: 2.9