If you're stuck trying to figure out how you're going to complete all your academic work; don't worry, you're not alone. There are thousands of students around the world who are struggling to manage workloads while trying to maintain a healthy work/life balance.
This is why there are so many custom essay writing services to choose from; one of which is Write My Paper. However, as a student on a tight budget, you're going to want to know the best service for you.
With this in mind, let's explore the ins and outs of WriteMyPaper.co and find out whether it's the service you've been looking for.
Best Academic Writing Services

WriteMyPaper – Rating 3.5
Table of contents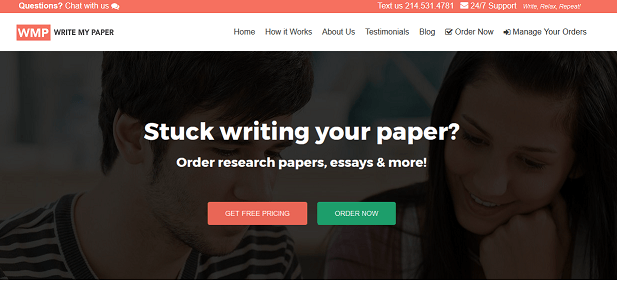 Services – 5/10
Although there's no easy services page, you'll find a complete list of all the services that are available on the order form. Here, you'll be able to find around 40 services in total. These range of traditional essays and assignments to more niche projects, such as PowerPoint presentations and question & answer quizzes.
Although most students will be able to find what they're looking for, it's worth noting that some of the leading websites offer more than 50 services, including dedicated editing and proofreading services.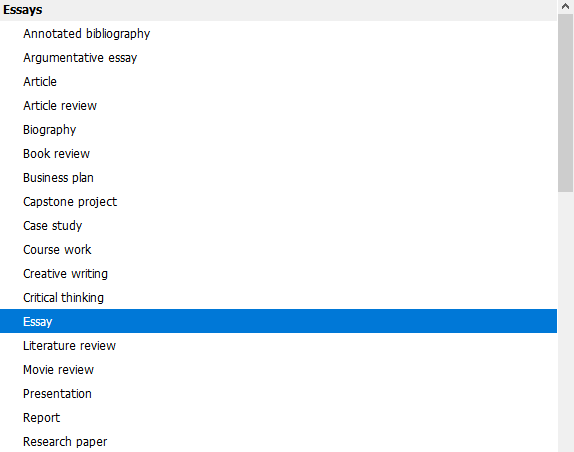 Pricing – 1/10
Using the same Write My Paper order form mentioned above, you can fill out the boxes to find an estimated price for your content. The price is worked out based on the service you want, the academic level it is to be written and the overall deadline for the project then multiplied by how many pages you want.
To give a rough idea on what the prices are like, a standard MLA essay, written from scratch and to a bachelor level that's 10 pages long, with a plagiarism report and a 10-day deadline and a first draft within 12 hours will set you back an incredible $539. This is incredibly pricey, and I don't know any students who will be able to afford this.
Content Quality – 4/10
If you've decided you still might want to use WriteMyPaper service, you'll want to know about the quality it produces. However, heading over to the reviews page, you'll find three reviews, none of which really provide any value since they are no dated, so they may not reflect the current condition of the surface.
Customer Service – 4/10
Things don't get much better. If you need to get into contact with the company both pre and post sales, you'll have the option of texting using the Texas number or using the email address. There's also a 24/7 live chatbot that can sort of help, but all in all, you're probably going to be waiting a long time for a reply.

WriteMyPaper.co review

Conclusion

Gloria Kopp

As you can see, while WriteMyPaper.co puts up a good front, there is still a lot left to be desired. With this in mind, it's probably worth saving your cents and just doing the work yourself.
Rating:
2