The AcademicWriting.com.au website looks promising for any student that needs a hand with their essays. However, with so many sites turning out to be a scam, I decided to review it and make sure it's safe and on the level. Here's what I found out.
Best Academic Writing Services of Australia

AcademicWriting – Rating 6.2
Table of contents
Services – 8/10
If you sign up with AcademicWriting, you have access to some different services. There is an assignment and essay writing, as well as thesis writing and Powerpoint presentation creation. However, I was disappointed that there were no other services like proofreading, as other sites already have these on offer.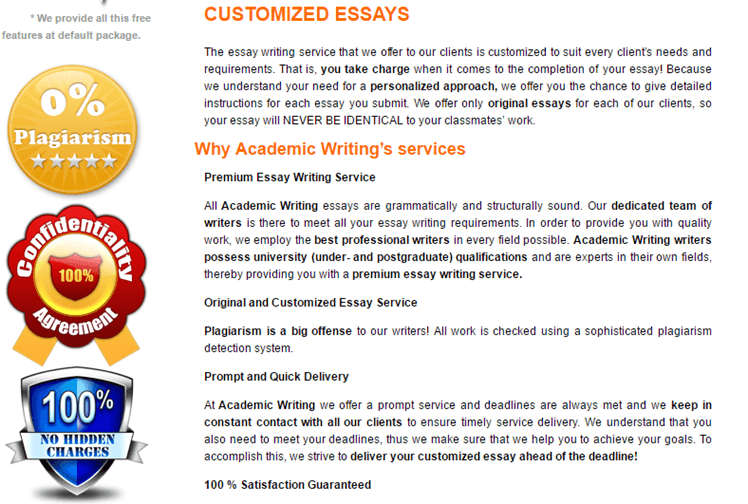 Quality – 6/10
To get a good idea of what the writing is like, I made sure to login/sign in to the site on my account and place an order. What I got back wasn't encouraging. It seems as though that writers are rushed, as the essays I had were all badly written. One was even clearly a resale from another student. This was disappointing, as it seems that their writing services just aren't as legit as they make them out to be. They could be a whole lot better than they are.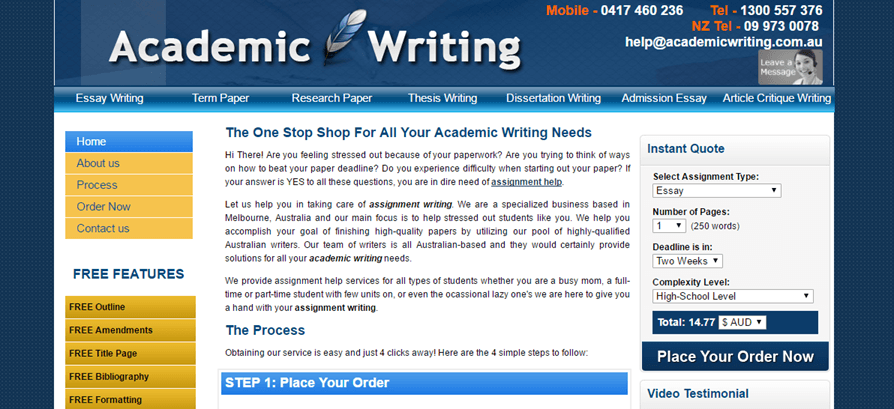 Deadlines – 5/10
When it comes to deadlines, there's less wiggle room with Academingwriting.com.au than there is with other writing services. You can have an essay delivered within two weeks, one week, four days, 48 hours, or 24 hours. That's still a decent range, but there's more flexibility with your deadlines elsewhere.
Prices – 7/10
All prices will be different, depending on what you order. To give you an idea though, I ordered a 2-page essay to be written at an undergraduate level, delivered within 2 weeks. The price I paid was $57.14 USD. I couldn't see a discount or promotional code, as many other websites offer to first-time customers. This price is way too high compared to other services, especially considering the level of writing on offer.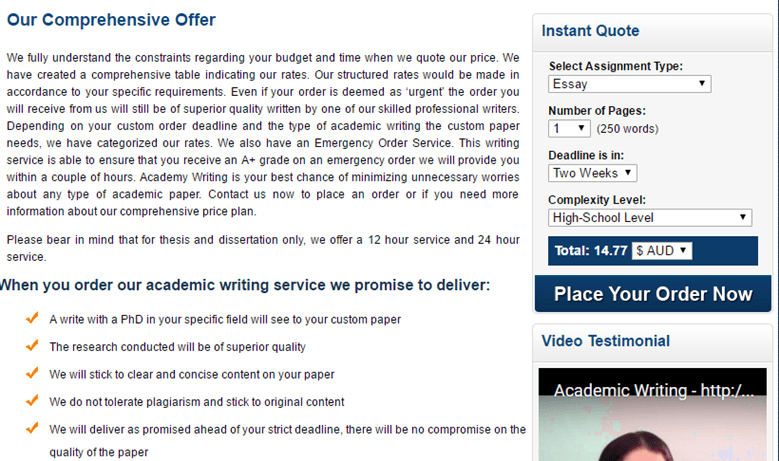 Customer service – 6/10
There are plenty of ways to get in touch with Academic Writing if you have questions or concerns. There are free methods, such as emailing, or you can contact them on their support numbers. I tried using these services in order to get a refund on my essays. After all, they weren't up to standard, so I decided to try it out. I found it very difficult to get my money back, as customer services either couldn't find my details, or weren't sure who I was. I got it in the end, but if you need anything, you won't get a quick answer.

AcademicWriting.com.au review

Conclusion

Gloria Kopp

AcademicWriting.com.au should be avoided if you want a deal on good essay writing. Their writers aren't up to the task, and the methods they use are borderline illegal/legal. Find a better reviewed service, and get the grades you deserve.
Rating: 3.1