In need of a custom essay writing service that can help you to complete your academic assignments to the quality you expect and need to pass your class but still allows you enough time to get everything in your completed and manageable?
WriteMyPaper123.com is one of these services you may come across during your search that you think is suitable. However, before you start sending your hard-earned money, check out this review so you can see whether this is the service you've been looking for.
Best Academic Writing Services

WriteMyPaper123 – Rating 5
Table of contents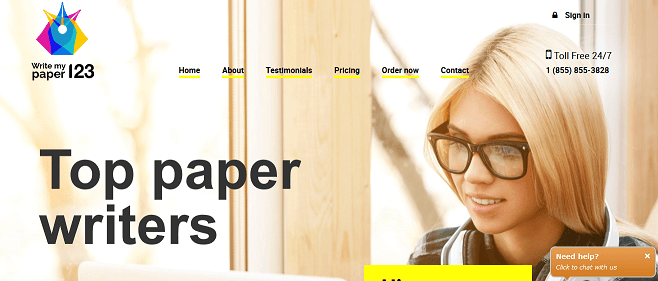 Services – 5/10
While there is no services page on WriteMyPaper123 website, you can easily find out whether the service you're looking for is covered and available for completion by looking through the order form. You'll see around 30 services in total, the most common academic levels and a range of deadline times.
Regarding the services, there are many of the most common assignment types available, ranging from standard essays and projects like term papers and PowerPoint presentations to more niche topics like book reports and even multiple-choice questionnaires.
Pricing – 4/10
Using the pricing page at Write My Paper 123, you can work out an accurate quote for how much your custom essay writing service is going to cost. The price is worked out per page, based on the academic level you require, the type of assignment you want and the required deadline. This is then multiplied by the number of pages, or word count, that you're looking for.
To give you a rough idea on what prices are like, any academic writing service, such as an essay, written to a Master's degree with a 5-6 day deadline will set you back $34.77 per page. That's almost $400 for ten pages! This is an extraordinary amount of money for a project and simply not affordable for many students.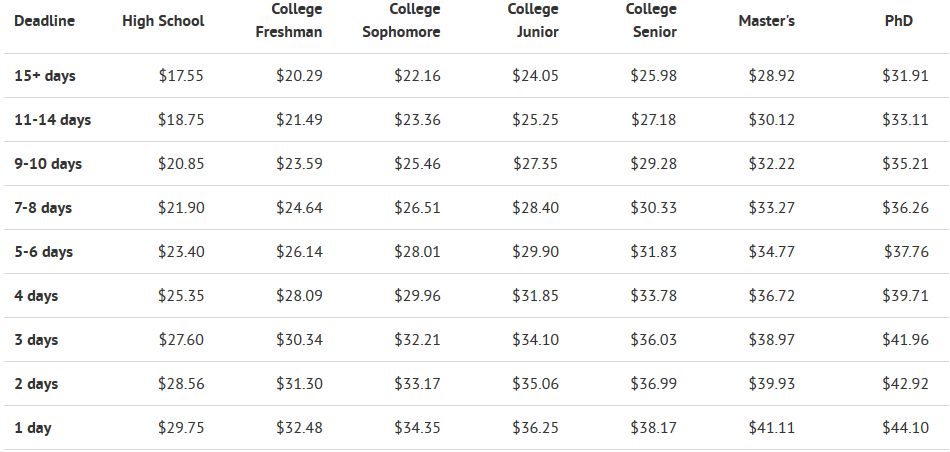 Content Quality – 5/10
While heading over to the testimonials page will award you with a range of shining and complimentary reviews from customers on how the service has performed, these reviews lack a noticeable amount of detail, not really describing the service, have no dates when they were posted or a rating system, meaning they may not accurately describe the service.
However, searching online providing me with a tonne of information that shows that the quality of the content is average at best. There are many reports of low-level English, poor assignment formatting, low key plagiarism and even reports of resales. In short, not the quality you would expect from a service charging so much.
Customer Service – 6/10
If you need to get in contact with the company, both pre or post sales, you'll need to check the customer service options that are available, for which you'd be in luck. There is a 24/7 live chat service, a US toll-free phone number, a comprehensive email form and multiple email address for different departments.
In short, unless the company is extremely busy handling customer queries, you should be able to get through and get the help you're looking for.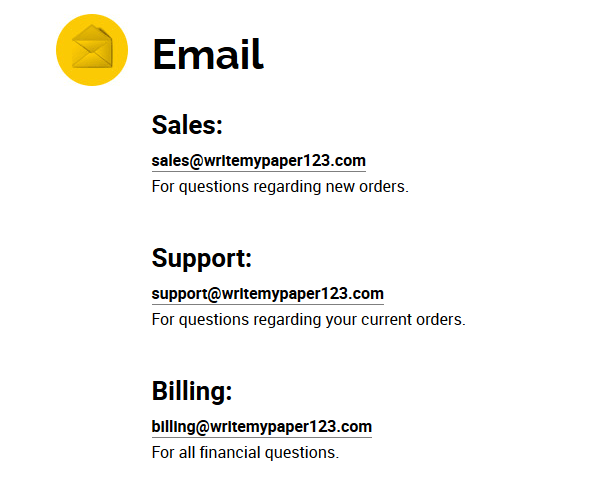 WriteMyPaper123.com review

Conclusion

Gloria Kopp

While the customer service that WriteMyPaper123.com has to offer is fairly comprehensive, the quality and the price are two major areas where the website is let down. In many cases, this may be far too expensive and inconsistent for a student looking for a service they can afford.
Rating:
2.5