ThesisHelpers.com is a website that promises to write a full, professional thesis for you at short notice. But is this a safe, legit website? Is it legal? Or is it a scam? In this review we will explore exactly what standard of quality you can expect from this company, and whether it is worth the cost and the effort.
Top Rated Dissertation Writing Services

ThesisHelpers – Rating 3.2
Table of contents
Services: 3/10
Even before you sign up and create an account, they go for a hard-sell: either use them, or go alone and risk failing. They actively try and appeal to all your insecurities about writing your thesis, discouraging you from doing it all yourself. In short, their pitch isn't "we can help", but rather "you're so terrible at this, you need us!" It doesn't really inspire trust when a service sells itself based on how bad you are instead of how great they are.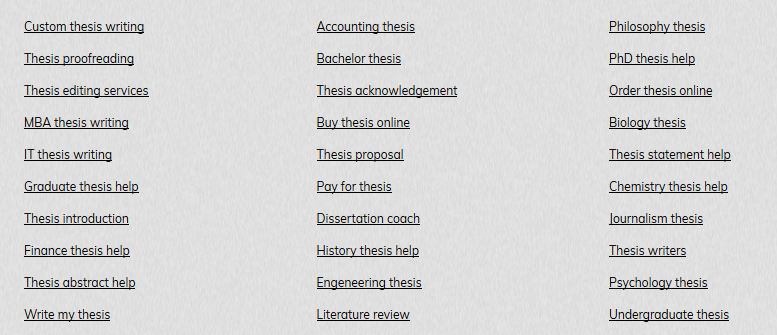 Pricing: 4/10
The prices are quite high, but that's to be expected on a website that focuses entirely on advanced academic work. They also do not offer price details unless you sign up, which involves giving out way too much personal information.
If you need a discount or promotion code, or another sort of a deal on your order, they don't have any. But they do give you the option of paying in installments as your work is delivered. They also offer free adjustments until your work is perfect, which is a great idea.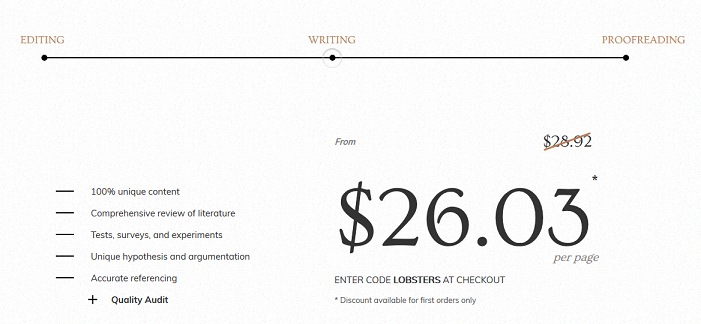 Content Quality: 3/10
Considering it is illegal to plagiarize academic or published work, it is important to ensure your work is wholly original. The website promises your work will pass plagiarism detection.
ThesisHelpers writers all hold advanced degrees in the fields they write for, which is really essential when it comes to ordering a thesis. After all, we don't want someone with a highschool diploma to be in charge of a PhD dissertation. They also offer examples of the quality of their custom theses look like, which are all pretty polished.
Customer Service: 3/10
When you log in/sign in at Thesis Helpers website, you have a simple screen to navigate where you can talk to your writer, advisor, and customer service, to find a solution as quickly and efficiently as possible. If you need to contact customer support, their email and number are easily available, as is one-on-one chat for less urgent communication. But if you need a refund they can be a bit slower communicating, so not a great idea if you need your money back for anything.
ThesisHelpers.com review

Conclusion

Gloria Kopp

ThesisHelpers.com promises to help you become one of the distinct few who make it from forming a concept for a thesis, to actually creating one and handing it in. However the service also offers no guarantee of quality, and requires a full account before you can even see their prices, which are way too high for many students. All in all, there are more worthwhile, more professional, more respectful services out there.
Rating: 1.5