As a student, you'll want to do well and get the grades you deserve during your time in education, setting yourself up for any kind of life that you choose to have. However, while in academia, it's not uncommon to feel like there are simply not enough hours in the day.
Your time can be easily taken up with trying to complete coursework, attend lessons, extra-curricular activities and even trying to hold down part-time jobs. This allows assignments to slip through until you remember them. This is where custom essay writing services, such as WiseEssays.com, comes is. However, let's dive in and see whether this is the service for you.
Best Academic Writing Services

WiseEssays – Rating 4.7
Table of contents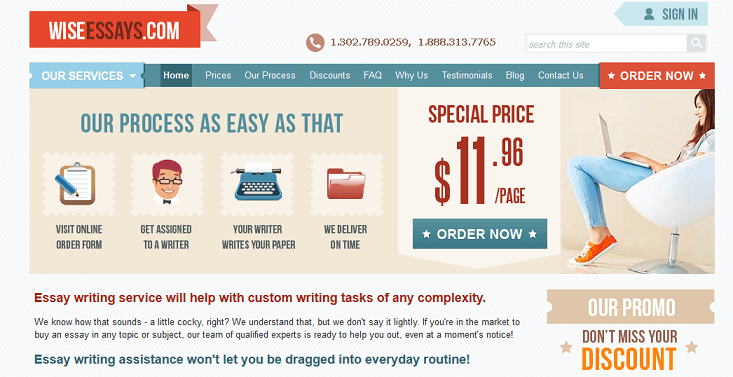 Services – 4/10
Although there's no dedicated services page, you can use the order form to see what kind of services are available on Wise Essays. Looking at the list, you'll find around 30 services, ranging from your basic and standard essays and reports to more professional services such as proofreading and presentation creation.
However, when you consider that some of the leading services have around 50+ services on offer, this list can feel quite limited.
Pricing – 5/10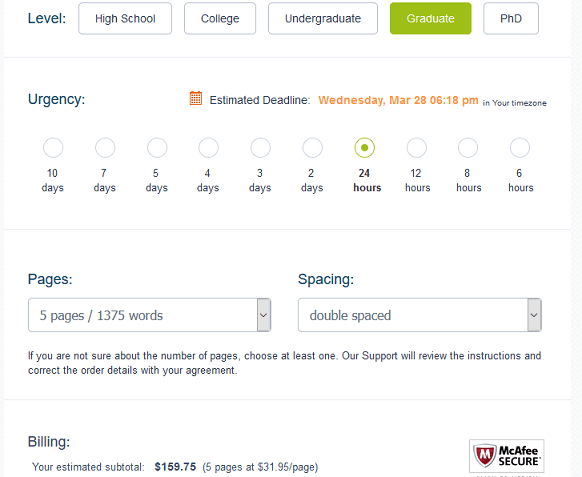 Using the dedicated pricing page, or the order form, you can find out an accurate price for your assignments. It's worth noting as well that if this is your first order, you'll receive a 20% off voucher to lower the price.
To give you an idea of what pricing is like, a standard essay that's ten-pages long, written to a Graduate level with the 3-day deadline will set you back around $269.50. While this isn't the most expensive service available, this is still a lot of money for a student to justify.
Content Quality – 4/10
As you would expect, the reviews on the WiseEssays testimonials page are beaming, yet there is no rating system on the website, nor is there any dates on the reviews, meaning they could be years out of date.
Searching online, I discovered a range of mixed reviews, some stating that the service was the best they have ever used. However, the majority of reviews noted problems with the service, most notably late deliveries, poorly written content and even examples of resales.
Customer Service – 6/10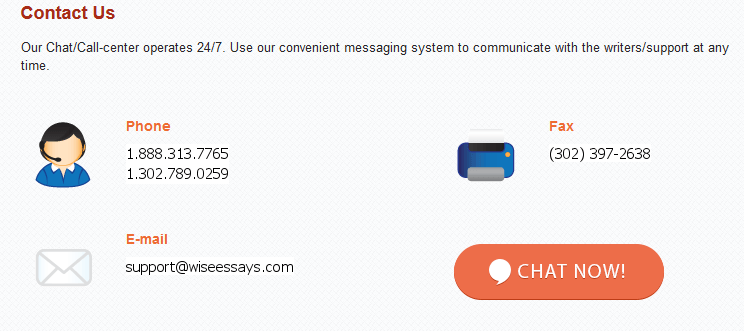 If you're in need of getting in contact with the company, both pre and post sales, you'll have a number of options available to you. In addition to the toll-free US phone number and 24/7 live chat, you'll also find a single email address, another two phone numbers (US only) and a fax number.
Unfortunately, this is it. There are no social media links, no dedicated department emails, no international phone numbers, or a physical address for credibility.

WiseEssays.com review

Conclusion

Gloria Kopp

While WiseEssays.com looks like a professional and comprehensive custom essay writing service, the website leaves a lot to be desired. If you're looking for a professional service to suit your upcoming assignment requests, you may be better off taking your business to a more reputable website.
Rating:
2.4