Do you ever find, as a student, that there simply aren't enough hours in a day? With mounting pressures to balance a social life, attempting to hold down a part-time job, attend lectures and even have time for yourself to exercise and eat healthily, weeks can feel like seconds. Then add the pressures of trying to complete assignments by the set deadline, it's not uncommon for students to feel overwhelmed. Custom writing services, such as The-Essays.com, attempt to be on hand to alleviate some of these stresses.
Best Academic Writing Services

The-Essays – Rating 6.4
Table of contents
Services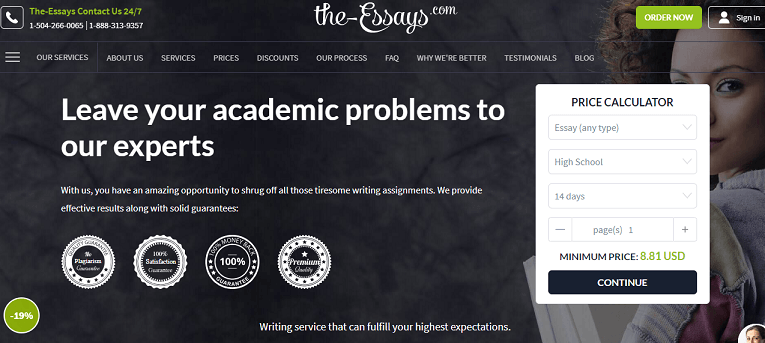 Using the navigation bar at the top of the website, you'll notice that The-Essays only offers seven main services and then suggest to select few others (all of which could easily be classed under the seven main assignment types). This is a very limited selection of services, especially when you compare the website to other leading websites that offer more than 50+ services. This means that students looking for their assignment type may have to take their business elsewhere to have it fulfilled.
Quality
Viewing the testimonials page of the website, you will notice that there are no dated reviews or any rating system of any kind. There isn't even an example of what assignment type was completed. This instantly leads me to believe that these reviews are fake, leading me to doubt the credibility of the website. Searching online, the reviews aren't much better. Many previous clients have complained of poor quality work, resales and even unaccepted levels of plagiarism. This has led many students unable to hand in their assignments.
Prices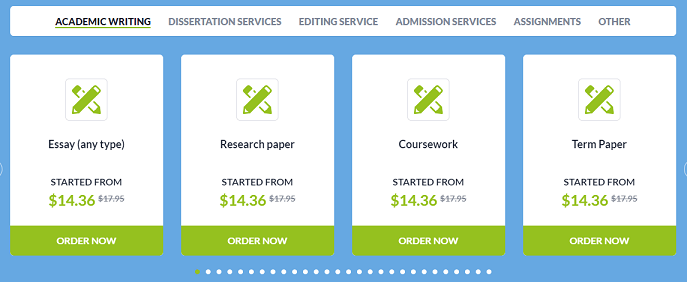 Using the dedicated prices page as a guideline, a ten-page single-spaced essay with a 3-day deadline will set you back around $620. This is extremely expensive for a custom writing service, and I don't know any student that would be happy to pay that amount, even if they were on a tight deadline. It simply isn't feasible for a student budget when you consider they have to get food for the week and pay bills. It's safe to say that this wouldn't be a suitable website for a regular service.
Customer Service

There are several ways you can contact The-Essays. There are two dedicated US phone lines, although there are no labels saying which one is for what service. There is a single email address, a fax number and an online live chat form. This means for non-US students you may have to pay expensive international calling fees to get hold of the company. Otherwise, you will have to email the company and wait an undefined length of time for a reply, not suitable if you're in a rush.

The-Essays.com review

Conclusion

Gloria Kopp

As you can see, The-Essays.com has a lot of work to do if it wants to become one of the best custom writing services. With inconsistent content quality, incredibly high prices and limited support contact method, I highly advise students looking for a custom writing service to take their business elsewhere.
Rating: 3.2