Students across the world are struggling with the same issues. As pressures and commitments mount throughout the academic year, it can be more and more difficult to find time to complete those all-important assignments to meet those all-important deadlines. However, custom-writing services, such as SmartEssay.org, aim to alleviate some of these stresses by handle your assignments for you, some sites better than others.
Best Academic Writing Services

SmartEssay – Rating 7.2
Table of contents
Website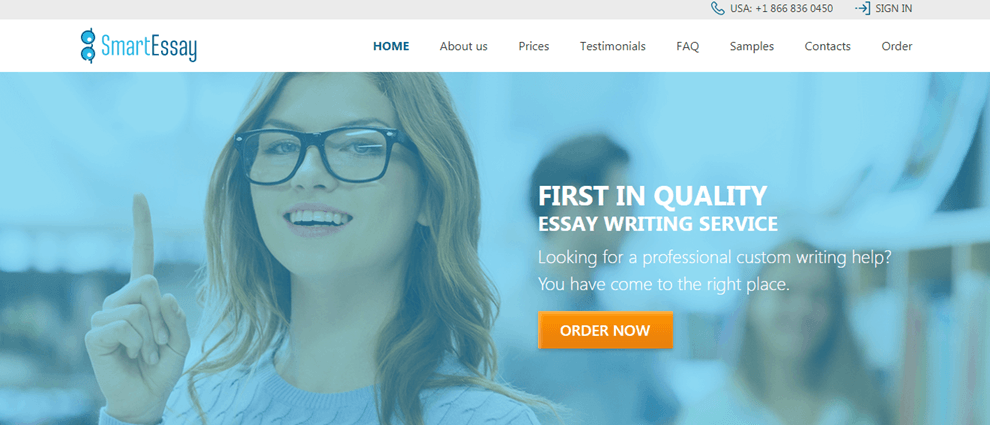 When you first sign on to Smart Essay, you'll notice a very clean and well-organised layout that's incredibly easy to navigate. The majority of the pages you would expect a good site to have are present. However, there are a few aspects that have been left to be desired. Foremost, there's no dedicated services page. Secondly, there's no order form on the homepage to get started quickly with orders. Finally, there's a lot of filler content on the homepage which is simply unnecessary. Some of these can cause quite an issue when using the site.
Services
As there's no dedicated services page, you will have to use the order form to see whether the site can handle your assignment request. There's a broad selection of services to choose from, around 20 in total. Although most of the key services are available, there are a lot of special niche services that have been missed, meaning students looking for these services will have to take their business to another site.
Prices

Referring to the order form as a guideline, a ten-page essay (5,500 words), single-spaced with a 48-hour deadline will set you back an incredible $800. This is simply unbelievable and not suitable for any student budget, let alone a student on a tight budget living week to week. It's worth noting that this is the price without added extras such as a list of sources and editorial proofreading, all of which cost extra.
Quality
With a quick look at the testimonials page at SmartEssay, you'll be quickly greeted by shining reviews that can't praise the site highly enough. Unfortunately, there is no rating system nor a date on these reviews, deeming them irrelevant. Searching online, I quickly found out that many previous customers had experienced problems with the content, such as resales, moderate yet unacceptable levels of plagiarism and content that had obviously not been written by a native English speaker.
Customer service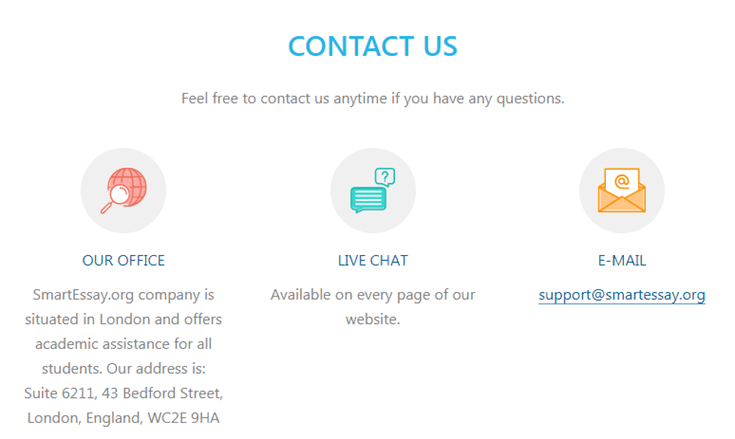 There is a limited amount of ways to contact the company should you need to. You can send a letter to the company in London but who has time for that? Alternatively, you can use the live chat feature, that isn't 24 hours, or you can email using the address provided. However, response times have been known to vary. Alternatively, if you live in the US, you can call the phone number, but students outside this area will have to pay expensive international calling fees.

SmartEssay.org review

Conclusion

Gloria Kopp

With a lot of problems surrounding the site, SmartEssay.org is best avoided at all costs. Despite a lot of good and promising factors, the site has a lot to do before it can be considered to be one of the best, especially when it comes to pricing. In the meantime, students who are looking for a reliable custom writing service are much better off taking their business to a more reputable website.
Rating: 3.6