Total Score: 3.5/10
Students from around the world rejoice! Gone are the days where we had to struggle and stay up till ridiculous hours of the morning simply because the professor who didn't like us had set a spontaneous assignment that there's no way you could fulfill thanks to previously organised events or engagements. These days, if you face a similar situation, you can employ the assistance of a custom academic writing service, such as MyHomeworkDone.com, to complete the work on your behalf. However, it's vital that you choose the right one for you.
Best Academic Writing Services

Table of contents
Website Services & Promises – 4/10
My Homework Done claims to be one of those custom writing services that can deliver your required assignment to you overnight.
The site states it will offer you free revisions of your work until you're happy with it and all the writers are fluent in UK or US English. There's a 24-hour support team, and all the work is 100% confidential.
The services that the website provides is rather unclear. The only way to find out before handing over all your personal information is by heading over to the pricing page which claims there are only writing and editing services available, no specific assignment types.
Prices – 4/10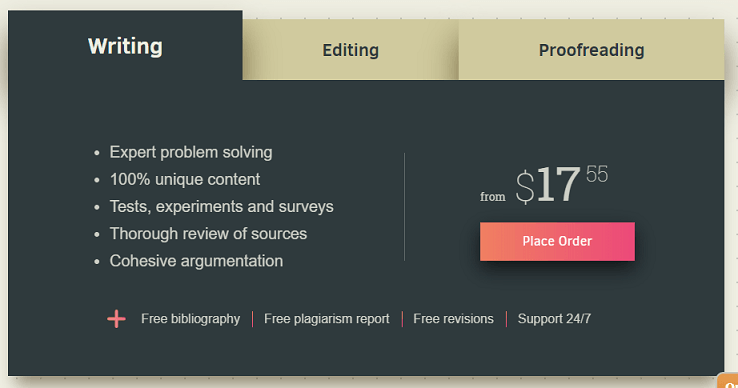 When it comes to pricing, a standard college 5-page writing task with the acclaimed overnight delivery will set you back $183. This is an extortionate amount to pay, and students with a limited budget or looking for a regular service will find it hard to justify this kind of spending.
Quality of Content – 3/10
According to the testimonials page, the service offered is good. However, these reviews aren't dated, don't contain a rating system or the assignment type that was ordered, leaving me to highly doubt the credibility of the website.
Searching online, I soon discovered a tonne of mixed reviews about MyHomeworkDone. While some stated that the service was okay, apart from a few typing and grammatical errors, others claimed the work delivered was some of the worse that they had seen and contained poor English, a lack of structure and even contained high levels of plagiarism.
Customer Service – 3/10
For a website that offers 24/7 support, the methods of contacting the company are very limited. There's a toll-free US phone number (not ideal for students in the UK) and an extremely basic email form you can fill out.
However, there is a collection of dedicated email address and a live chat support feature that you can use for urgent assistance. Please note, there have been reports of lengthy wait times when using the live chat option.
MyHomeworkDone.com Review

Conclusion

Gloria Kopp

Although MyHomeworkDone.com isn't the worst custom writing service in the world, it definitely isn't the best, or anywhere close to it. With high prices, unpredictable content quality and an unclear services list, I highly recommend that you take your business elsewhere to a more reputable website.
Rating:
3.5