With a lucrative first-time order discount of 15%, I was excited to try out MasterPaperWriters.com and see for myself what this seemingly prestigious writing solution company had to offer. Unfortunately, the professional looking site and fancy graphics were not a good cover up for the abysmal customer service and terrible quality content I received.
Best Academic Writing Services

MasterPaperWriters – Rating 5.8
Table of contents
Services: Misleading options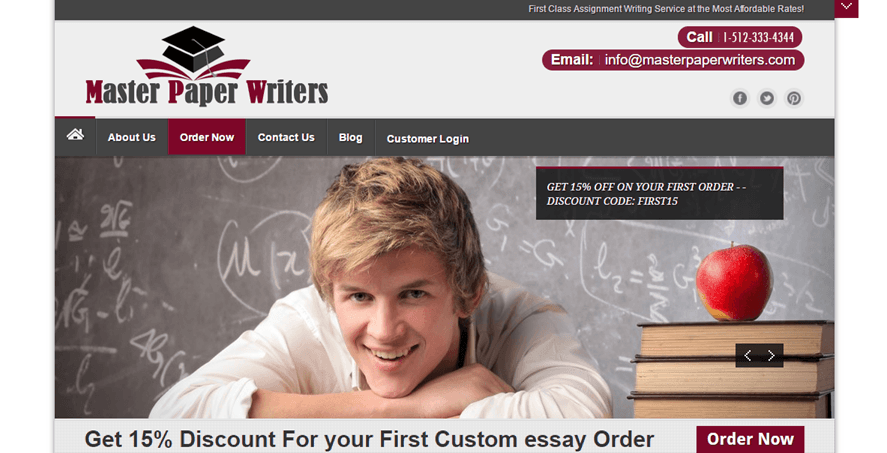 MasterPaperWriter's website is one of the hardest websites I have ever had to navigate around. On the home page, you have a selection of services describing what topics and grades the site offers its customers yet on the 'order now' page, the form allows you to choose from completely different options. The whole set up is extremely misleading.
Pricing: Confusing order form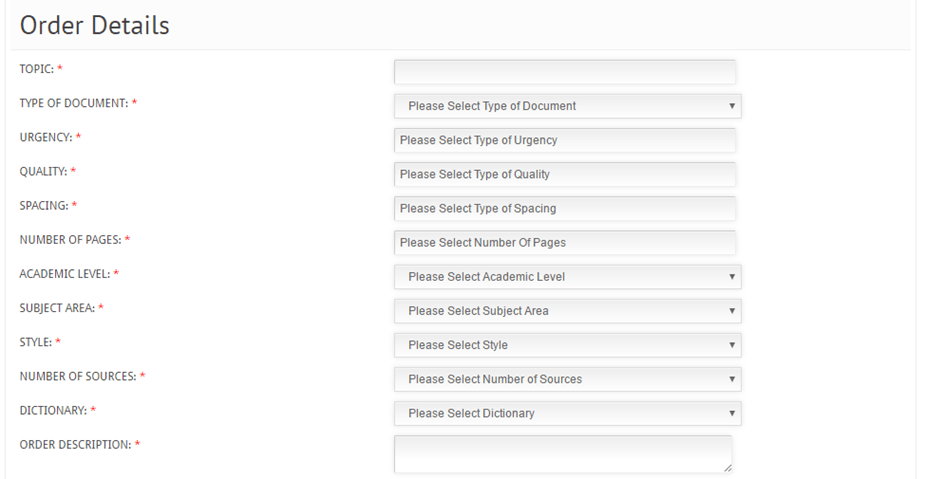 When using the form to make my test order, the entire process is completely confusing and takes a while to figure out what all the option mean. For example, you're given the option to choose between standard and premium quality for your content, however, there is no description stating what the differences between these options are.
Anyway, I ordered a 10-page maths essay to a high school level (there's no college or university option) to be delivered in a week. I was quoting an absolutely ridiculous $340. This is just an outright scam! You can get the same document from a well-known and trusted site for half the price.
Quality: Extremely poor English
Given the option to choose between U.S and U.K English on the order form, you have assumed they would have got it right. Unfortunately, I received a document with neither of these languages, instead, poorly constructed sentences with only a few correctly spelt English words and only to a have basic level of English. It seemed to me as though a 7-year-old has written this page. It even got to the point towards the end where the sentences were just completely unreadable and I ended up giving up.
Customer service: Frankly dire


As you would expect, I took to the customer service page to let the company know what had happened and to ask for my money back. I first tried to access the live chat option located on the right-hand side of the screen but was continuously disconnected or failed to connect at all. I gave up after about six attempts and wrote an email.
All I have received since is spam email and emails offering discount codes for their services, no reply so far in regards to my original document.

MasterPaperWriters.com review

Conclusion

Gloria Kopp

To summarize this awful experience, all I can say is don't use Master Paper Writers. The experience was terrible from start to finish and it's actually easier for me to list the awful parts of the service than it is to name the good. If you're looking for a premium service with decent rates and high-quality results, go elsewhere.
Rating: 2.9