As the title of this website suggests, HelpWriter.com is a custom essay writing service where you can order different types of writing service to help you complete your academic work on time. As you can tell from the website, the service takes an alternative approach where it uses cartoons, suggesting it's for younger students.
Whatever age you are, if you're thinking of using the service, you'll want to know whether it's the right one for you. Today, we're going to explore everything you need to know, so you can make the right purchasing decision and get the grades you're after.
Best Academic Writing Services

HelpWriter – Rating 4
Table of contents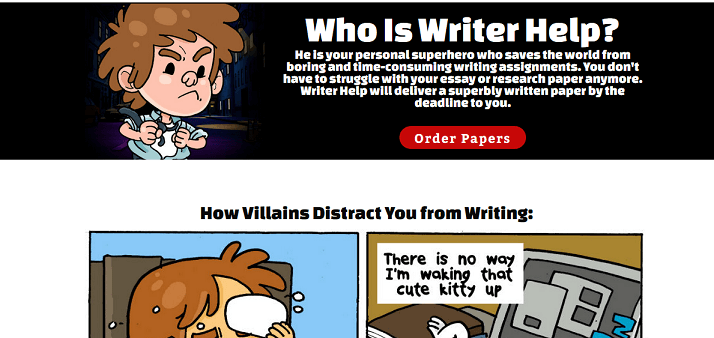 Services – 5/10
Using the 'Pages' tab at the top of the Help Writer website, I was disappointed to see only five services provided. These range through your basic writing services from research papers to essays, but this is extremely limited compared to other custom essay writing services.
In short, if you're looking for a basic service that can deal with essays, that's great. However, if you're looking for a more niche service, such as a speech or a PowerPoint presentation, you'll have to go elsewhere.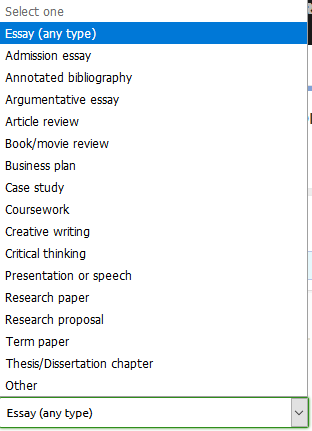 Pricing – 4/10
I was very disappointed to see that there's no pricing page at HelpWriter, nor an order form, so you can't quickly see how much the service is going to cost for the work you want to be completed. You'll actually have to make your way through the order process to find out. It's worth noting this involves entering your personal information before you get a quote.
Even when you've handed over your details, you'll still only get an estimated cost which doesn't give you a final answer. This leads me to believe the pricing system is illegitimate, and it may catch you out further down the line. With a standard essay, the estimated price is still a high $26 per page.
Content Quality – 4/10
With such expensive yet mysterious pricing, you'd expect the content to be top-notch, but this doesn't seem to be the case. There are no testimonials or reviews from past customers anywhere on the website, meaning the service isn't used, or it's just really bad.
Searching online is no better. There are next to no reviews on any of the valid and genuine trust websites, so it's impossible to judge whether the content is legitimate academic work, or pretty much made up on the spot.
Customer Service – 3/10
Even with all this stuff in mind, the area that lets HelpWriter.com down the most is the customer service you can expect; which is practically non-existent. There are no details to be found on the website, and the contact page is completely empty.
That's no email addresses, no phone numbers, no social media links, no Skype, no office address; nothing. While you contact your writer personally after you've made the order, it's impossible to ask a question, or even request a refund for your work.

HelpWriter.com review

Conclusion

Gloria Kopp

With an alternative approach to a writing service, I had high hopes for HelpWriter.com, but it doesn't seem to have lived up to expectations. With a lacking customer service department, no legitimate reviews on the content and a measly pricing system, your best bet is to take your business elsewhere.
Rating: 2