This is the website of the GoNerdify.com service which promises "personal nerds" to act as writers and proofreaders, completing your academic tasks to order. This sort of website is often an illegal scam, which makes it super important to check out a few reviews and see if it is legal, safe, and legit.
Best Academic Writing Services

GoNerdify – Rating 6
Table of contents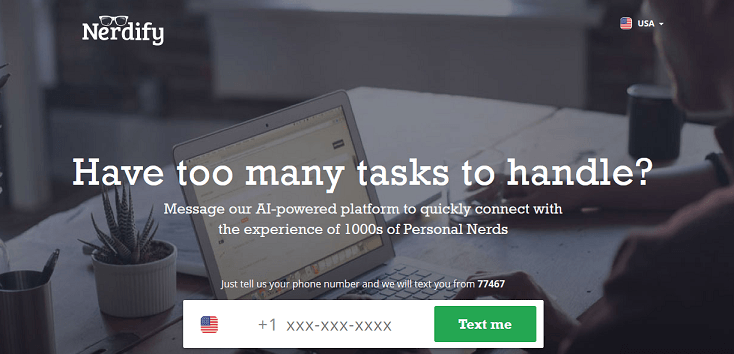 Services – 6/10
Rather than using a standard login / sign in service, this site uses a text-message service to connect with its users. They demand your phone number for this, obviously. And, even though they try and glamorize it by saying it is an "AI-powered platform", really, it's just your typical cost-cutting automated message service. Wow, so high-tech.
Because it demands so much personal info and close connection, you really need an assurance of safety, but there is none besides the basic disclaimers. If you don't want them knowing your number and other details, you need a new phone. Not practical. The other option is Facebook messenger that is actually… worse. Now they have a load of personal info again. Just not a great set-up.
Pricing – 6/10
If a website is doing a load of cost-cutting, it's natural to expect the costs to carry over to the user, right? Well, they don't actually reveal prices. They say that it's up to the Nerds, which can make it hard to cost something out. If you want a discount or promotion code, again, you need to be messaging them, but we haven't found anything clear.

Content Quality – 6/10
The great thing about GoNerdify website, from the business's perspective, is that they are not responsible for the quality of the workers. It's basically a freelancer hiring service, so if the work is too low quality, that's just between you and the person you hired. This is pretty stressful, and if you wanted so little security, you'd probably not be looking for professional, custom essays.
Customer Service – 6/10
If you need to contact Go Nerdify support, they're hard to get a hold of. Instead, they want you to stay in touch with your Personal Nerd. This set-up is a great idea when you want to know more about your order's status, but not so good if you want, for example, a refund. Something tells me this is an intentional set-up, both to cut costs and make it hard for users to complain and get their money back.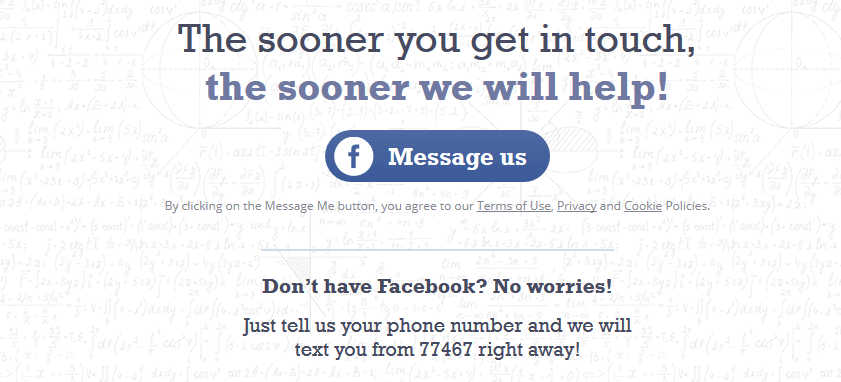 GoNerdify.com review

Conclusion

Gloria Kopp

Overall, GoNerdify.com service is just too inconvenient to be worthwhile. It doesn't matter if the prices are good and there are free bonuses, if the quality isn't there and your personal information list is a mile long, then it's a pretty bad deal. Rather than sign up here, perhaps consider a website that doesn't store so much personal info on your account.
Rating: 3