If you're panicked about an upcoming deadline or piece of academic work you need to complete, you may be looking for options that can help you out. This is where sites like Essay Have come into play.
EssayHave.com is a custom essay writing service that sets out to alleviate your workloads, helping you to complete or finish your task for you, so you have more time to focus on doing the more important things in your life. However, you'll need to sure this is a safe service, rather than a scam.
Best Academic Writing Services

EssayHave – Rating 6
Table of contents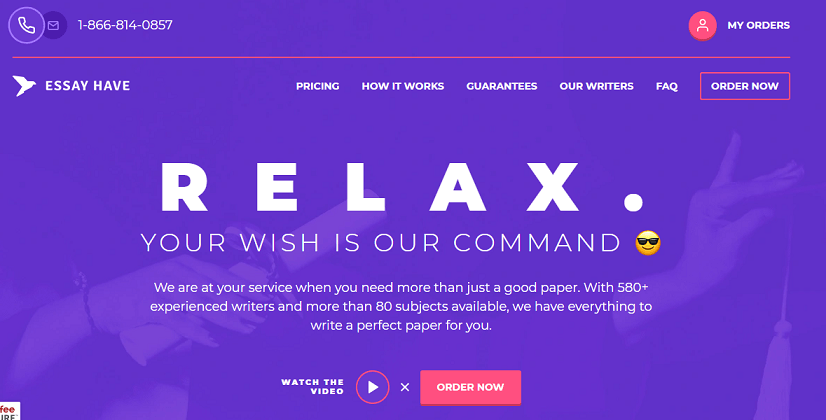 Services – 6/10
Looking over at the main menu of the website, I was shocked to discover that this website only seems to offer three services. These include essays, research papers, and dissertations.
Of course, if you're looking for any of these services, this is ideal, but it's worth noting that some of the leading and more renowned services can offer in excess of 50+ services. This means if you're looking for a single company you can go back to repeatedly, you'll probably want to go elsewhere.
Pricing – 5/10
You can use the pricing page at Essay Have to figure out how much your service is going to cost before you buy it. You can either use the order form or refer to the pricing page for a quote. To give you a rough idea of what prices are like; a Master's essay with a 5-day deadline will set you back around $26 per page.
This is fairly high for a custom essay writing service of this nature, definitely above average, and it's worth remembering that there are more affordable services out there. There also doesn't seem to be any discount deals or promotion codes to help you money off, even if you're a first-time buyer.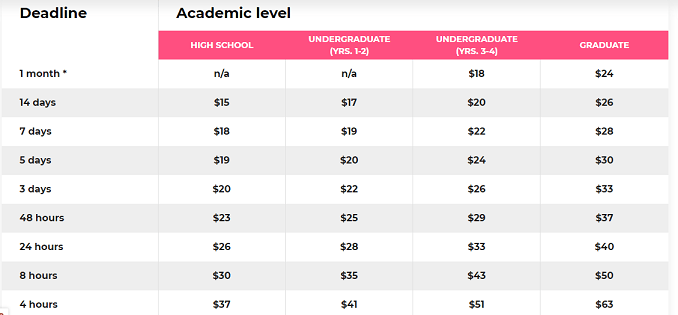 Content Quality – 6/10
If you're paying a higher price for your content, you would expect it to be top of the game. However, this doesn't seem to be the case with EssayHave. I was initially disappointed to see that there's no dedicated samples page of the content produced, or testimonials or reviews stating the quality of the service.
Searching online, existing reviews aren't much better, and the max rating is only a 6/10. Some of the problems described include poorly written content, bad English, poorly structured sentences and even some reports of plagiarism.
Customer Service – 6/10
Whether you want to ask a question before you buy, or you've made an order but need to raise a concern, you'll need a quick way to get in contact with the company.
Referring to the contact methods, it's limited at best. There is a live chat service available through limited hours of the week, one single email address, three toll-free international phone numbers and that's it.
It would be so much better if they had both pre and post sales report, operated 24/7, and offered a greater diversity of contact methods, because how are you supposed to get hold of anyone during the busiest times?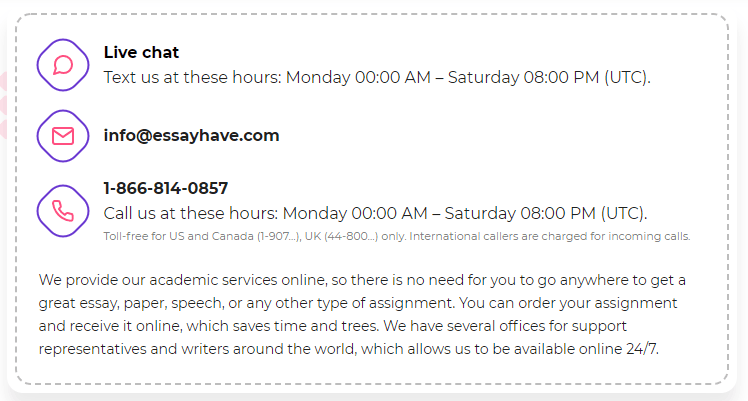 EssayHave.com review

Conclusion

Gloria Kopp

As you can see, there are plenty of areas of concern that require improvement when it comes to EssayHave.com. While this isn't the worst custom essay writing service out there, it's definitely not the best, so you'll be using it at your own risk.
Rating: 3.1