It's a difficult time to be a student. There are so many pressures associated with academia, including ever-increasing mountains of coursework and assignments that need to be completed. For some of us, there simply aren't enough hours or levels of focus in the day, which is why we turn to custom essay writing services like Essay-Company.com.
These services allow you to order your essay to have it completed by a professional writer for a price. However, not all these services are alike, so let's dive in and see whether Essay Company is a safe and legit service, or a scam out to get your money.
Best Academic Writing Services

Essay-Company – Rating 5
Table of contents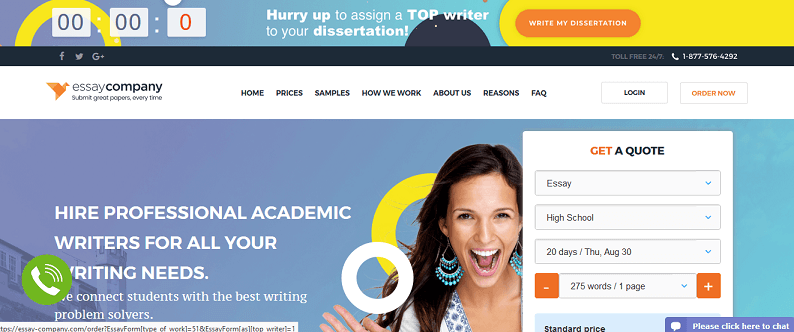 Services – 6/10
I was surprised to see that there's no services page to be found anywhere on the Essay-Company website, but you instead have to use the order form on the homepage to see whether your required task is available from the writing service.
Using the drop-down menu, you'll find a collection of around 30 services which seems to cover all the basics that a student may want. However, it's worth noting that many leading writing services offer more than 50+ services, meaning that students may need to go to these sites for more niche services.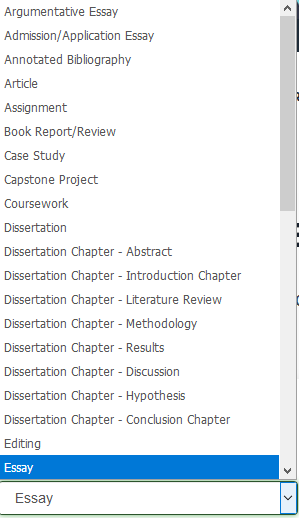 Pricing – 6/10
While there is a pricing page to be found on the website, it's much easier to use the order form on the homepage to figure out an accurate quote for their work. To give you a rough idea on pricing, a ten-page essay with a week-long deadline that's written to a Master's level will set you back around $259.50
This is a huge amount of money, and a sum that many students are living on a tight budget is not going to be able to afford. However, there are a few promotion codes through the site, and the order form has a 10% discount where you sign up using your email to unlock it.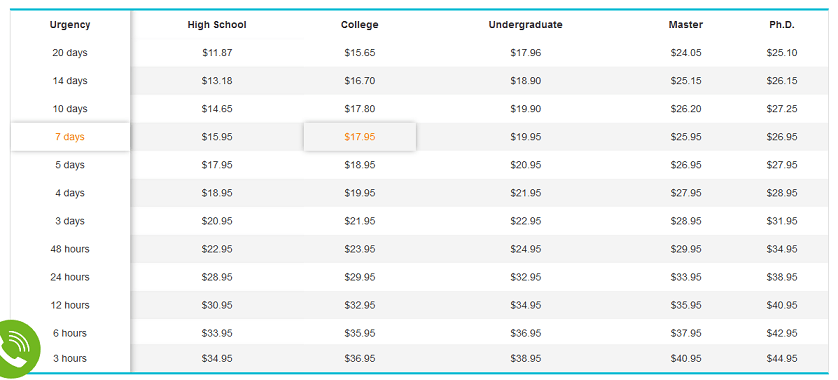 Content Quality – 3/10
There are two ways to judge the quality of the content the EssayCompany produces. You can either check out the samples of the site's work and judge it for yourself or read the reviews of the site from past customers. However, there is no dedicated review page to be found anywhere.
The samples seem basic at best and really don't read like the quality of content you would expect for the price you're paying. The reviews on the homepage are all five stars, yet there are no dates which mean the reviews could be years out of date, making them illegitimate.
Customer Services – 5/10
There are only limited contact methods you can use to contact the website either before you make a sale, whether you have a question, or want to request a refund. You can use the live chat which only operates during set hours of the week, uses the toll-free US phone number, or contacts them through some of the social media accounts.
However, there's no email address, no dedicated contact page, and no information claiming how quickly, or slowly, the company will take in replying to your comment or question.
Essay-Company.com review

Conclusion

Gloria Kopp

Using Essay-Company.com is a hit or miss venture. While the company has a professional website, good reviews and many of the features you'd expect, it still leaves a lot to be desired, and the service you'll receive will be inconsistent at best.
Rating: 2.5