When you need a custom essay written for you, it needs to be cheap and it needs to be of the best quality. In the vast array of websites out there which will write a custom essay, which one do you pick? Today I'm looking at CustomResearchPapers.us to see how they hold up to scrutiny.
Best Academic Writing Services

CustomResearchPapers – Rating 4
Table of contents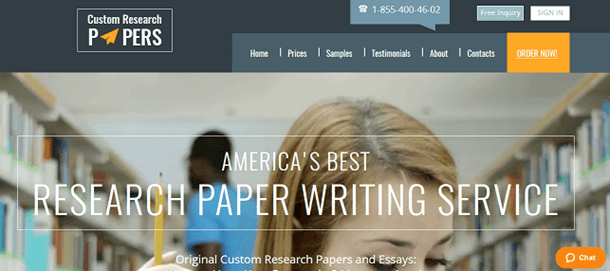 Services – 3/10
Custom Research Papers advertise themselves as "America's Best," but what do they offer in the way of services? There isn't a specific services page, so I had to go into their order page to find out what they will deliver.
They do provide a fair number of services to undergraduate, graduate, and professional level individuals who need a hand. These include book reviews, creative writing, application letters, cover letters, theses, dissertations, and much more. But what concerns me is that with this wide spread of services offered to a huge range of people who might need them, the number true experts might they have available isn't likely to be sufficient.
Pricing – 4/10
I wanted to check what an 8-page paper (2200 words) of a persuasive essay at undergraduate level, due in 3 days and cited in the Chicago style, would cost me. Of course, I also required their Advanced Writer services, and added in a copy of sources used. I wasn't expecting it to be cheap, but $258.19 was staggeringly high.
They do, however, include a title page, an outline, a plagiarism report, and a reference page for free. For longer deadlines and larger orders, progressive delivery is available for an additional 10%. There was also a note that first-time customers get $10.00 off as a discount.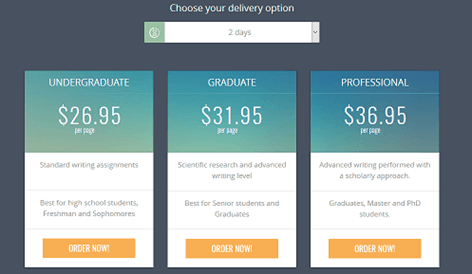 Content Quality – 6/10
CustomResearchPapers does have both samples and testimonials on their site. The testimonials include not only a name, but a location and picture, as well as a copy of the initial request, which lends them veracity.
I had a look at some of the sample papers and felt they were by and large fairly well-written, though I did notice a few typos and some unusual language that didn't sound like it was written by a native English speaker. I also searched Google for external reviews and found some concerns raised about the refund policy if a customer is dissatisfied, which is quite important to take note of.
Customer Service – 4/10
The site has a support phone number and a live chat system available, and an email address for information. It is located in Florida.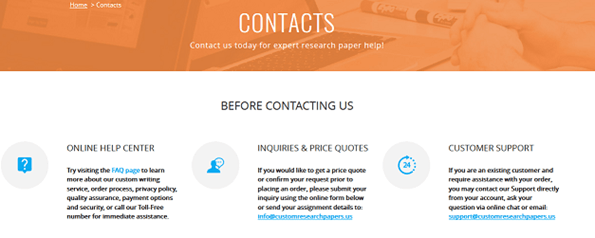 CustomResearchPapers.us review

Conclusion

Gloria Kopp

Overall, I felt CustomResearchPapers.us wasn't too bad, but wasn't one I'd sign up for an account with. It's so important to fully review any website you're thinking of spending your hard-earned money with. In this case, I would check around for a site with better customer service and better promotional discounts who can also deliver on quality.
Rating:
2