If you're looking for a custom writing service that can help you to lighten your academic workload, there are several services to choose from. AllAssignmentHelp.com is one of those sites, boasting affordable pricing, great service and great content. To help you choose the best writing service site for you, I'm going to have a closer look at the site to see what we can find.
Best Academic Writing Services

AllAssignmentHelp – Rating 5.8
Table of contents
Website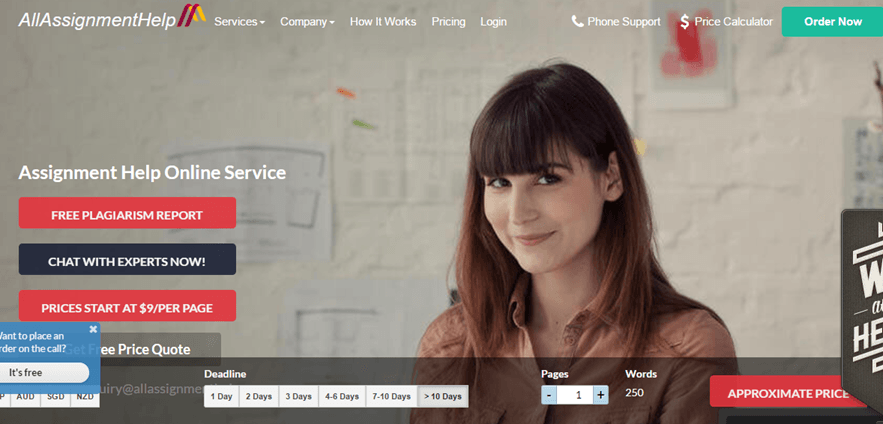 My first impressions of the website were great. Nice visuals on the homepage, an order form and all the pages you would expect to see in a comprehensive writing service website. Like all leading sites, there's even an order form on the homepage so you can get started with an order allowing you to quickly retrieve your quote. Scrolling down the homepage, however, I notice a lot of repeated filler content that provides no real value to the site. Most of the pages on the site are like this.
Services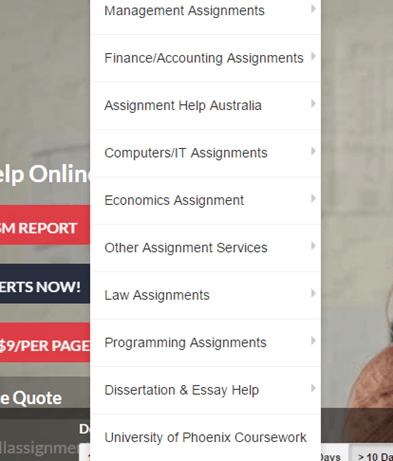 By clicking on the services page, you'll be quick to notice that there is a complete lack of a simple services table, just endless similar pages detailing what the site can do for you. As it turns out, you are charged per page, no matter what type of work or assignment you would like. During your order, you simply fill out the details of your request. This may sound fantastic but in reality, it's not. This allows the company to charge whatever they see fit during a later stage of the ordering process. Sometimes this will be a lot of money, sometimes it won't be.
Prices

Using the quote bar on the homepage, you can easily see that the website says $12 per page, which is a decent and competitive price. As I started to fill out the order form, however, that price quickly started to creep up. Just by inputting details such as I wanted a 10-page essay delivered in 48 hours, I was going to be charged a minimum of $220. Although I have seen more expensive websites, this is not the cheapest and there are much more trusted services out there that have a better price.
Quality
Heading over to the reviews page, I was disappointed to see that there was no proper rating system in place, meaning no stars or no "out-of-ten" figure. The reviews are not named or dated, making me seriously doubt the credibility and trustworthiness of the site. After searching around online, I found a couple of previous customers who said the work was of an 'okay' standard but after receiving the work, they had to go through it themselves to make grammatical changes and other edits that should have been picked during the proofreading stages.
Customer service
There are several methods you can use to contact the website yourself should you need to. There is a range of phone numbers you can use, one dedicated to the US, the UK and Australia and there is also a WhatsApp number for students outside these regions. There is also an email address and links to their low-activity social media profiles. It's worth noting that there is no dedicated contact page and all this information was found in the footer of the website.

AllAssignmentHelp.com review

Conclusion

Gloria Kopp

Overall, All Assignment Help has the potential to be a great custom writing service. However, there are several things they need to change, update and work on before they can even be close to getting to this area of the market. Students looking for a writing solution now would be much better off taking their business to a respected, trustworthy, tried and tested writing service.
Rating: 2.9