Established back in 2005, ABCEssays.com has been operating for over a decade now which is a lifetime when it comes to custom essay writing services. However, just because the company is long-lasting, that doesn't mean it's the best, which is what you as a student wants when your grades are in the balance.
Today, we're going to take a look at the ins and outs of ABCEssays so you can make the right decision when it comes to picking the best essay writing service for you.
Best Academic Writing Services

ABCEssays – Rating 5
Table of contents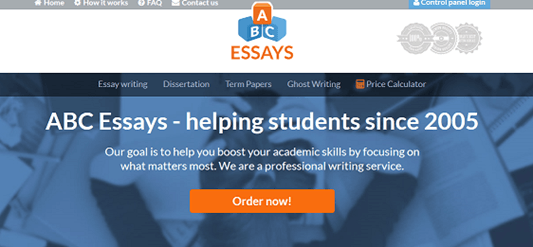 Services – 4/10
The first thing I noticed was the fact that there was no dedicated services page to be found anywhere on the website, simply parts of assignment types listed throughout the homepage. On an initial glance, you can only see four services listed in the navigation bar, but there seems to be a selection underneath.
In total, there seems to be around 25+ services which are ample is your choosing a standard essay type. However, if you're looking for a more niche assignment type, you might be able to find it at one of leading website which offers more than 50+ services in total.
Pricing – 6/10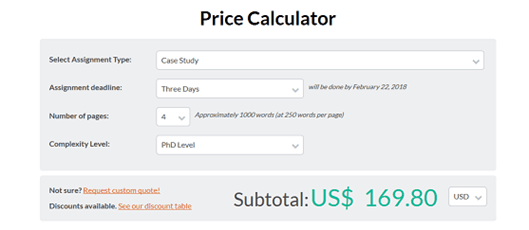 Where the site lacks in a proper service list, it makes up for with a live and dedicated pricing calculator. Easily accessible from the homepage, you can easily find out how much your essay is going to cost using this feature.
To give you a rough idea on what the prices are going to be like, a standard article with a week-long deadline, 10 pages and written to a university level (Master's) will set you back around £196. This is a load of money, and many students living on a tight budget won't be able to justify this kind of spending.
Content Quality – 3/10
One of the most worrying things I found on the ABC Essays website was the fact that there isn't any form of review or testimonial page. This leads me to doubt the services of the website, or else why haven't they got any after 13 years of service?
Searching online for answers, I found mixed reviews. While some (around 30%) of the reviews said the service was okay, the vast majority regretted ever purchasing from here. The students complained about poorly written content that obviously wasn't written by a native English speaker and contained so many errors, typos and spelling mistakes that the content was suitable for handing it in.
Customer Service – 7/10

Surprisingly enough, there is a dedicated contact page, in addition to the contact methods that are listed in on the website. Here you'll find a collection of contact methods included dedicated US, Australian and UK numbers (and a dedicated international support line), a Skype address and an email form to fill out.
There's even a live chat service available on every page. In all, this should be ample amount of contact methods for you to find one that suits you and gets your problems answered and dealt with quickly.
ABCEssays.com review

Conclusion

Gloria Kopp

All in all, ABCEssays.com is a pretty hit or miss website. Whereas the level of support they provide their customer is outstanding, this is balanced with sky-high prices and inconsistent quality. Although there are worse services out there, you may find a much better deal with an equal contact spectrum by choosing a more reputable leading writing service.
Rating:
2.5