Is student life getting you down? Looking for a way to lighten your workloads while still achieving your grades but still managing to hold down a part-time job, healthy relationship and an active social life? WriteMyEssayz.com is here to try and help you with those problems. Unfortunately, this is one site you're better off avoiding in the meantime.
Best Academic Writing Services

WriteMyEssayz – Rating 6.6
Table of contents
Website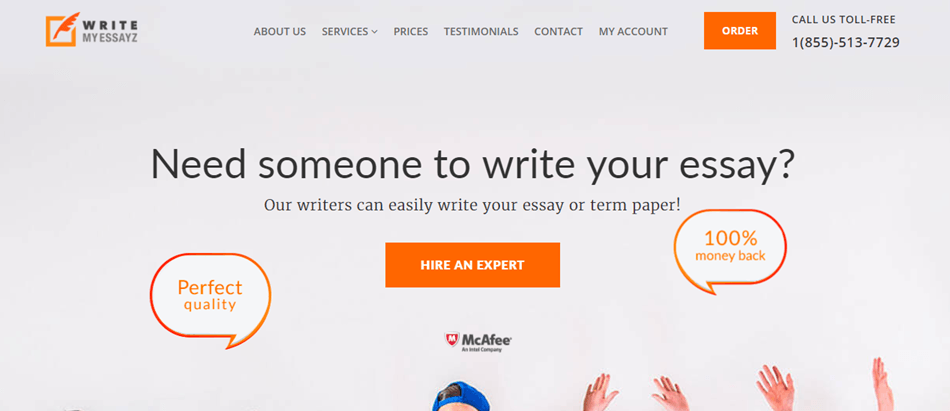 As soon as you enter the WriteMyEssayz site, you'll be quick to notice the fluid layout, minimal text and sleek looking interface. There are all the pages you would expect a leading custom writing service to have along with most of the features. Unfortunately, this is let down by the lack of order form on the homepage, meaning you have to troll through the site to find a list of services and prices. The website navigation bar at the top of the page is also extremely difficult to use.
Services

By hovering over the services tab at Write My Essayz, you'll notice an average selection of assignments to choose from. This is great for users who only want writing tasks but, unlike most leading sites, there's no option to choose from assignments types such as presentations, book reviews, or any other popular writing task. This makes the site not as fully functional as some of its leading counterparts.
Prices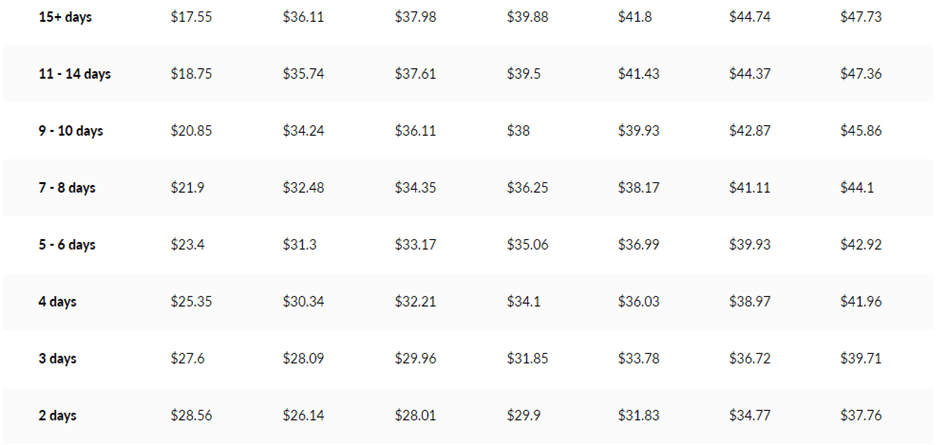 Instead of a nice, easy to use calculator, users of the site have to navigate and work out the cost of their assignment using the price table. For a rough idea, a ten-page essay written to a PhD level with a 48-hour deadline will set you back around $380. Although completely unsuitable for regular use, this may be suitable for some students looking for a one-off assignment. Unfortunately, this price doesn't include all the added extras such as proofreading, a list of sources or professional editing.
Quality
Referring to the testimonials page, you'll discover a very sad sight, there is no out-of-ten or star rating system to make your judgments on, nor a list of assignment types that are being reviewed or dates on those articles. This leads me to highly doubt the credibility of the website. After some online searching, I quickly discovered some very poor reviews exclaiming the site had delivered heavily plagiarized content, most of which hadn't even been written by a native English speaker.
Customer service
There is an average selection of contact methods to choose from. Currently, you can only choose from phone numbers of email addresses, a very limited choice considering the claims from the website. There is also a contact form found on the contact page and a live chat throughout. Unfortunately, the phone number isn't an international line and there are also no social media connections whatsoever.

WriteMyEssayz.com review

Conclusion

Gloria Kopp

Despite having a lot of good points and advantages, WriteMyEssayz.com leaves a lot to be desired. With an update to quality, more international contact methods and a more student-friendly price range, the site could easily be one of the leading websites. However, for students looking for a current custom writing service, you are much better taking your business over to the more reputable brands in the industry.
Rating: 3.3