As the name suggests, this is a website that promises to WriteAnyPapers.com. But with so many sites available, how do we know if this is a genuine site or a scam? In this review we will explore the pros and cons of this website.
Best Academic Writing Services

WriteAnyPapers – Rating 6
Table of contents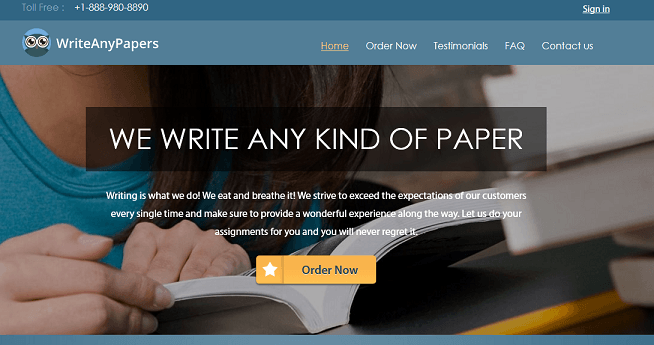 Services – 6/10
Of course when you sign up and create an account you are not committing to buying, but you are connecting information to it.
This service is not illegal, but being legal does not make it bulletproof. Many people prefer to keep their use of these services confidential. Some other services guarantee identity protection for this reason, but I haven't seen any evidence of what steps Write Any Papers takes to protect you. Your login / sign in information, phone number, etc, will probably be safe here, but it's not guaranteed.
Pricing – 5/10
When it comes to prices, the deal is this: the prices scale depending on what level your work is at, how many pages you need, and how soon you need it. The number of references also alters the cost.
If you're looking for a discount or promotion code, this site doesn't offer many. And if you want to receive one, you have to ask for it, which you might not have time for if you're in a rush! Besides that, the plagiarism report and abstract pages are additional services.
If you need a refund, WriteAnyPapers claims they will evaluate your case, but you will need to check their full refund policy to work out if they qualify. In brief, if you might want a refund, please check their policy carefully before ordering, as they do not guarantee any refunds.

Content Quality – 5/10
The writers here are guaranteed to have a Ph.D or a Master's at the bare minimum, in the subject they will be writing about. Which is great. And if you just need editing, formatting, proofreading, or completion services, they can be delivered insanely fast.
The downside is that they hire people from across the world, so if you need a native speaker of English, you have to specify it.
Customer Service – 7/10
If you have any issues with your order it can be hard to get a hold of customer service quickly. The support is excellent, but you can't guarantee a solution if, for example, you only have an hour to find it in.
Annoyingly, the best quality support costs extra. If you need free 24/7 support, getting in contact with the service provider is harder unless you have paid for VIP support.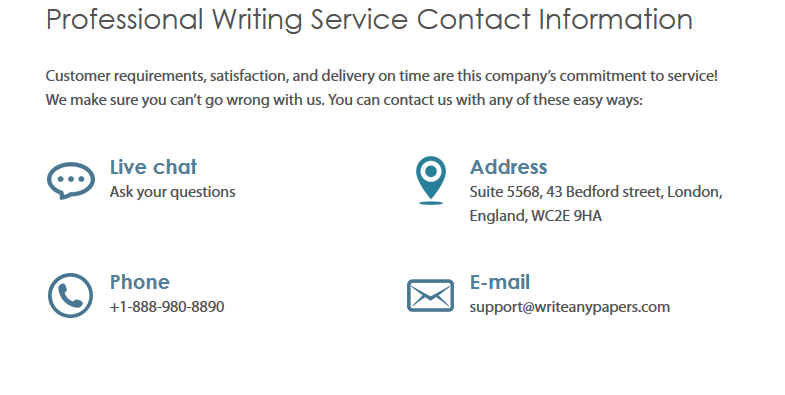 WriteAnyPapers.com review

Conclusion

Gloria Kopp

Overall, the service at WriteAnyPapers.com is legit. However it has more than enough flaws as well, and there are other sites that offer a more balanced service.
Rating: 3