Your dissertation will be the most important thing you write in your academic career. If you need help, you've got to avoid the illegal/legal scam sites out there, and find the one that you can trust. MyDissertations.com say that they're legit, but are they the one for you? Read this review to find out.
Top Rated Dissertation Writing Services

MyDissertations – Rating 4.6
Table of contents
Services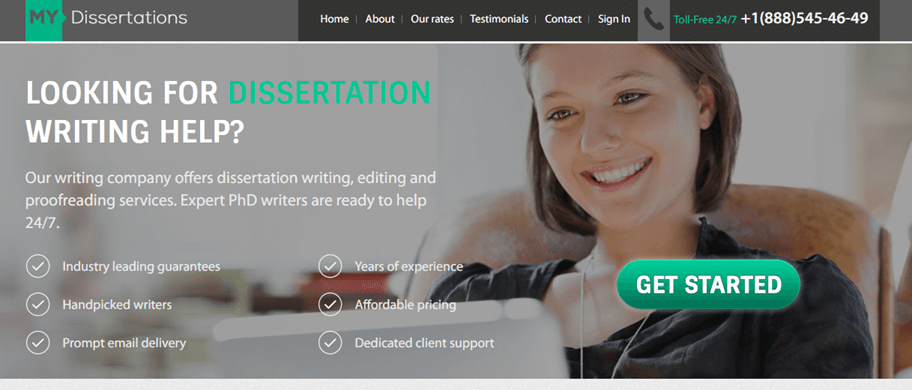 If you check out the services available on the website, it appears that the only ones they include are dissertation specific writing services. This make sense, as the service is geared towards those who need dissertation help. However, many other dissertation services offer other academic writing help. If you need a regular essay, this won't be the place for you.
Quality
If you sign up for an account with MyDissertations, you need to know that they can complete your order properly. Many reviewers have said that they got great writing from their writing team, without a problem. Others, though, weren't so lucky. They say that their writers clearly weren't native English speakers, according to the work they received. It's a problem when they're handling such an important piece of writing.
Prices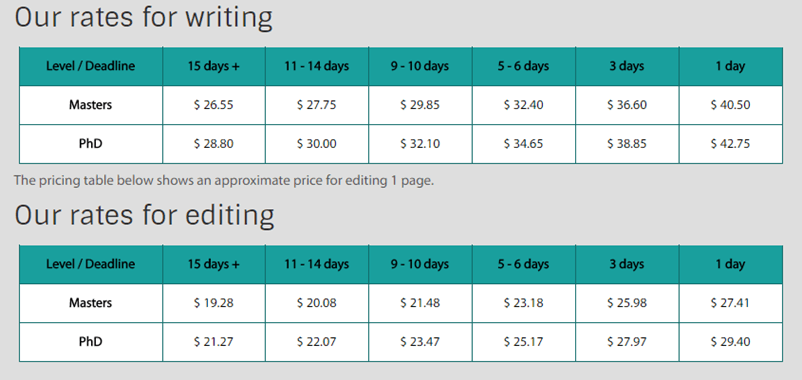 Unlike other writing sites, you can't get an accurate quote for your writing unless you actually hand over your details. This will put some students off, who want to get a few quotes before making a decision. Their pricing guide does state, though, that you can get writing from $26.55 per page. There's no discount deal or promotion code available at time of writing.
Deadlines
When it comes to your dissertation, you need to be sure that you'll be getting your writing well on time. You can set the deadline, but you need to be sure that you'll get it. Most customers say that their essays came well on time. Some, though, say that theirs didn't come until after the deadline. Keep this in mind when you're ordering.
Customer service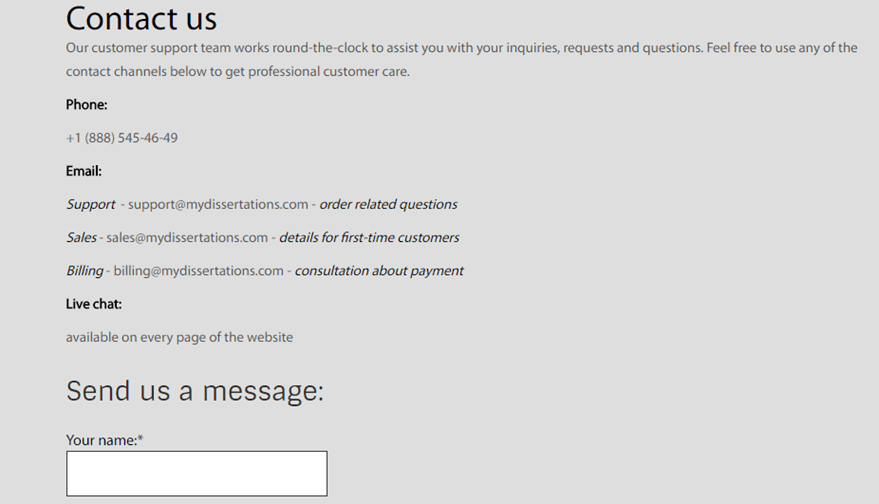 There's a customer support team at My Dissertation who will handle any issues you're having with your order. You can contact them for free when you login/sign to the site, or via their contact phone number. We have been getting reports that they're having issues with their refund policy, though. It appears to be that the policy is much stricter than is advertised, causing problems for students unhappy with their orders.

MyDissertations.com review

Conclusion

Gloria Kopp

You're safe to order with MyDissertations.com, as they appear to be a legit service. With their writers though, it does appear to be a gamble if you'll get your writing in time, and in a fit state to use in your dissertation. You may want to do more research before going with them.
Rating: 2.3