Are you stuck trying to complete one of your essay or assignments? Perhaps you've been so focused on other work that you forgot you had this piece? Or maybe you're just so busy, trying to live your life, attending school or university and sometimes even holding down a part-time job.
Sometimes, things just get too much, but we still need our essays completed, which is where ManyEssays.com comes in, a custom essay writing service and academic database. However, is using this service money well spent, or are you better off leaving it well alone?
ManyEssays – Rating 4.2
Table of contents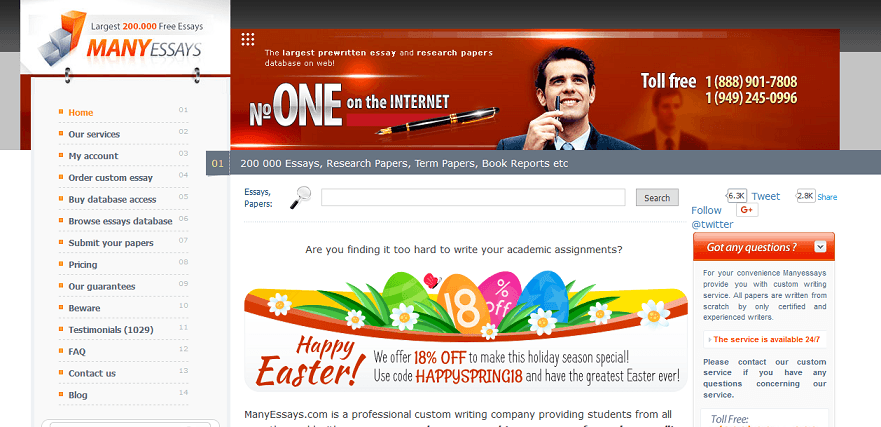 Services – 5/10
Unlike many services, Many Essays offers two types of services. The first is a custom essay writing service where you can hire professional writers to write your essays on your behalf. There are about 30 services in total. However, compared to the leading sites that offer around 50+ services, this list can feel quite limited.
The second service is an academic paper database. This is where you can find essays that have already been written, helping you to complete your assignment by following the structure and information.
Pricing – 4/10
Using the pricing page, you can figure out an accurate quote for your custom essay writing service. To give you a rough idea of what prices are like, a ten-page essay, written to a Master's level with a 3-day deadline will set you back a relatively expensive $300.
Access to the site's database will cost you $30 for 30-day access pass. While this is quite affordable compared to other websites, the service is pointless if you haven't got the time to complete the essay yourself.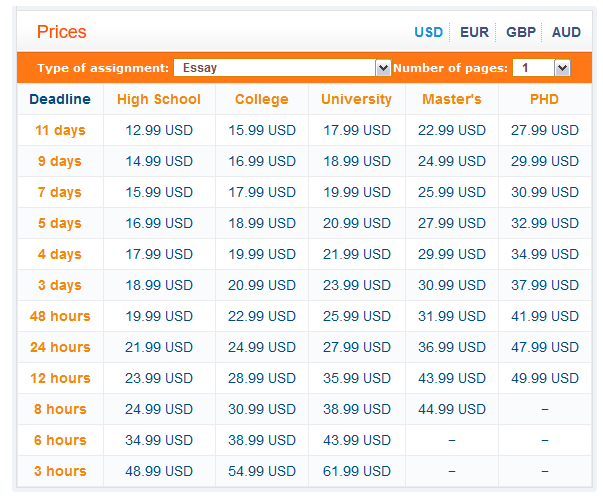 Content Quality – 5/10
Despite having over 1,000 reviews hosted on their website, many of which are beaming, of course, none of these reviews has a quick rating system or a date, meaning they could be years out of date. This forced me to search online for more information.
Using trust and review websites, I found many mixed reviews on the service provided. While some students swear by the service, the majority weren't overly happy with the content they received, saying it was written in average English.
Customer Support – 3/10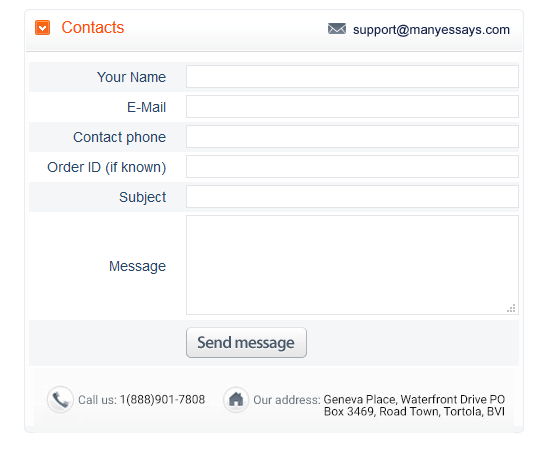 On the ManyEssays contact page, you'll find a basic email form, two US toll-free phone numbers and a physical address. There is also a live chat feature on every page, but this isn't accessible 24/7.
However, this is all the contact support options you have. There are no email addresses, no dedicated pre and post sales help and no social media links, meaning some students may feel like they can't get hold of the company if they need them.
ManyEssays.com review

Conclusion

Gloria Kopp

While ManyEssays may seem like a multi-functional and professional custom essay website, there are many improvements that could be made. If you're looking for a good experience and high-quality content, ManyEssays.com may not be the website for you.
Rating:
2.1