Do you ever find that as a student you can quickly find yourself overwhelmed with work and assignment deadlines? If so, don't worry, you're not alone. Trying to maintain healthy relationships with your friends and family, holding down a part-time job and attending all your lectures, it's so easy for an assignment to creep up on you. JustBuyEssay.com aims to relieve some of this stress by handling your writing tasks.
Best Academic Writing Services

JustBuyEssay – Rating 6.2
Table of contents
Website
My first impression of Just Buy Essay was relatively good. There is a nice clean layout and everything is organised and well laid out. There is everything you would expect a high-quality custom writing service to have with the exception of a dedicated services page. This is also large amounts of filler content found throughout the website on all pages.
Services
Clicking through to the order page, you can find the list of services. However, the site only offers a very limited selection of seven services. This is extremely poor, especially when compared to other custom writing services who can offer in excess of 50+. Just Buy Essays is only suitable if you are looking for an essay or coursework. You'll have to go elsewhere for presentations, thesis and dissertations.
Prices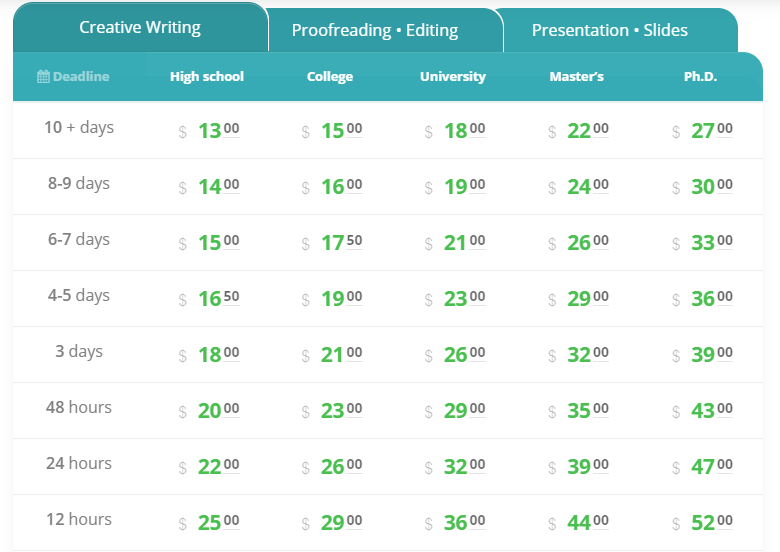 Proceeding through the order for an accurate quote, a ten-page essay written to a Master's level will set you back over $850. This is an extortionate price and one of the most expensive I have ever seen. This is in no way suitable for a student on a tight budget let only for a student looking for a site they can use regularly.
Quality
Checking the review page, the site only has nine reviews. This does nothing for the credibility of the website. Searching online, there are various reports that the site has delivered some poor-quality content. Despite the site boasting ENL qualified writers, past customers have complained that they have received essays that were riddled with mistakes including typos, punctuation mistakes and poor sentence structure.
Customer service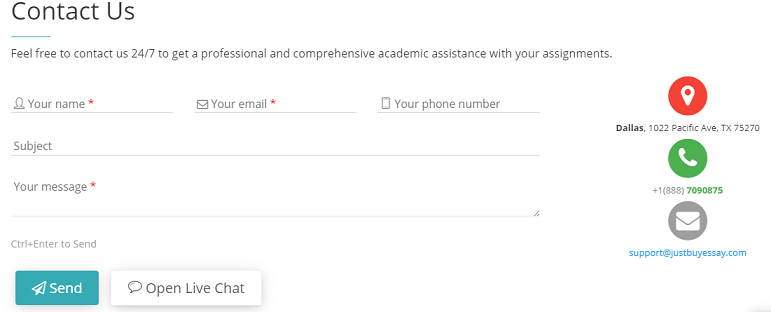 If you do decide to use the site, there are multiple methods of contact available. You can send an email using the address provided or by filling out the form on the contact page. You can also connect to the site using Skype or chat via the live chat feature powered by the leading live chat provider ZenDesk.

JustBuyEssay.com review

Conclusion

Gloria Kopp

JustBuyEssay.com has a fantastic foundation and could be one of the best custom writing services online. However, there is a number of things that need drastic improvement. From dramatically lowering prices to focusing more on the quality of the work, if JustBuyEssay addressed these issues, it could be highly recommended. In the meantime, students looking for a custom writing service now should take their business elsewhere.
Rating: 3.1