Marketing itself as one of the easiest to use essay writing services, you can easily see why students who stumble across the website may feel drawn to it. With a simple two-click ordering system, original, plagiarism–free content and a dedicated professional writer for your entire order, I have high hopes for EssayWriter.org. But, as with any business, you want to be sure that you're making the right decision. With this in mind, let's take a look at what makes EssayWriter tick.
Best Academic Writing Services

EssayWriter – Rating 2.5
Table of contents
Services – 3/10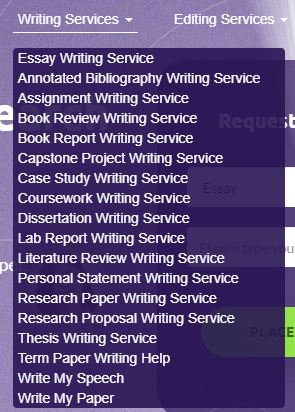 Since there is no dedicated services page, it's really difficult to see what services the website actually offers. Scrolling down, there's a brief list available which describes seven services. There are all the basic assignment types covered, such as essay writing, coursework, dissertations etc. but there's a distinct lack of many of the other writing services that many students will require.
When you consider that some of the leading websites provide over 50+ services, this website suddenly feels very limited.
Prices – 3/10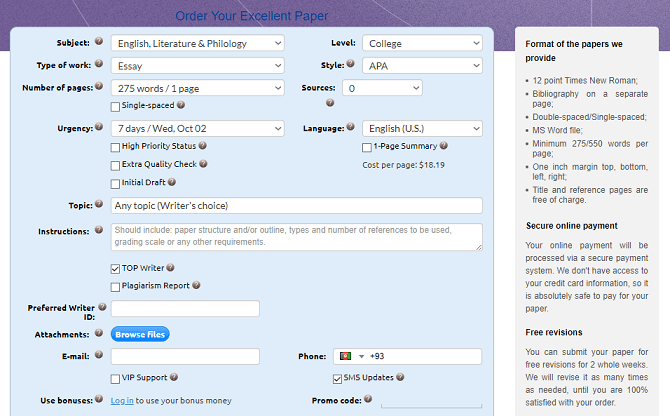 There is no pricing table on Essay Writer website because it uses a bidding system. So all you need to do is to choose a subject, academic level, topic, deadline, amount of pages and several other criteria and proceed to bidding. You will also need to put into your contact information to get your price.
Content Quality – 3/10
Despite the claim of having a 98% satisfaction rate with their customers, there's no dedicated testimonials or even a review page to be found on the website. The two reviews that do exist have no information about them, or even a date, meaning they could be years old and no longer relevant.
Searching online, I found a tonne of mixed reviews. While some said that the website was alright, others described it as being one of the worst experiences. There were reports of high levels of plagiarism, poor sentence structure and just bad English in general. This leads me to doubt the professionalism of their writers.
Customer Support – 1/10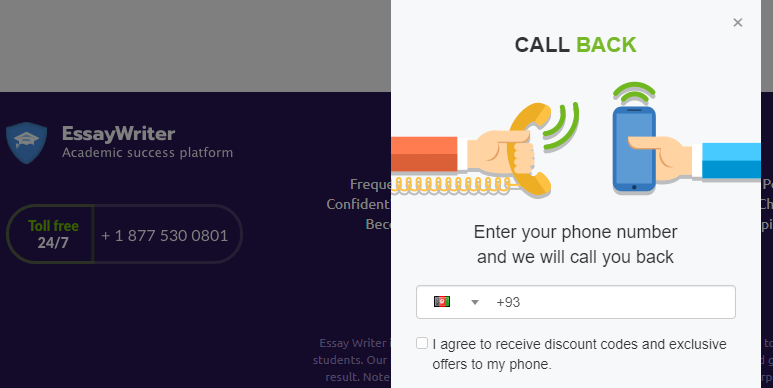 The support you receive on EssayWriter is simply terrible. Although there are a live chat feature and a toll-free US phone number, that's it. There's no contact page, no email form, no social media links, no dedicated email addresses, no dedicated international phone lines, no physical company address, no nothing. This may leave a lot of students feeling in the dark, especially since it could take weeks to get a reply.
EssayWriter.org Review

Conclusion

Gloria Kopp

As you can see, I truly don't believe that EssayWriter.org is all that it's cracked up to be. With expensive prices, inconsistent quality when it comes to the essays themselves and a complete lack of support, I can only advise that you steer clear of this obvious illegitimate service.
Rating: 2.5