Do you ever feel like they aren't enough hours in the day? As a student, the chances are that all your time is taken up in lectures and classes, attending social events, partaking in extra-curriculum activities and trying to live a healthy lifestyle by eating good food and exercise. But where does this leave time actually to complete your assignments and essays? One solution that many students use is using the services of a custom writing service, such as EssayMama.com. But, is Essay Mama the right service for you?
Best Academic Writing Services

EssayMama – Rating 5
Table of contents
Services – 6/10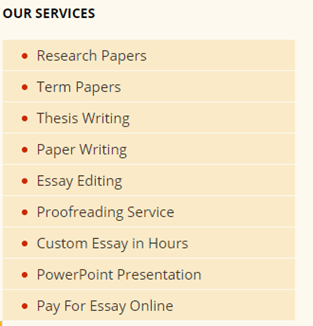 On a first glance at the EssayMama homepage, you'll find a collection of nine services that are available to you. These vary from writing essays and theses to editing your existing essay and creating presentations.
Although these are the main services that students will be after, it's worth noting that some of the leading custom essay writing services have over 50+ services, meaning some students may not be able to find the service they require.
Prices – 5/10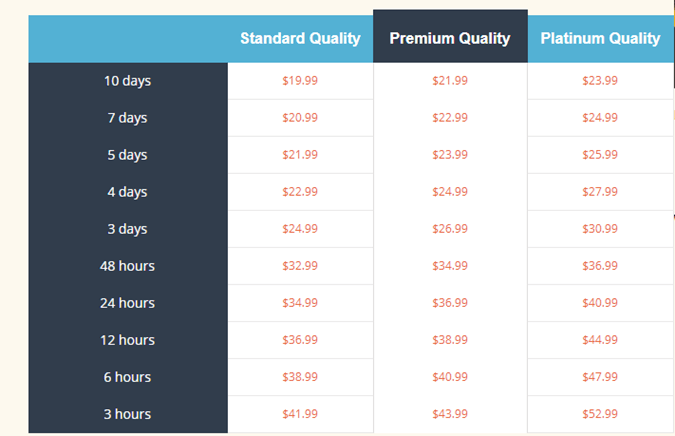 The pricing for your article can all be worked out using the pricing page of the website. The price will vary depending on the academic level of your essay, the quality of the piece and your deadline times by the number of pages you want.
For a rough guideline, a ten-page essay with a three-day deadline will set you back $269. This is a huge amount of money to pay, especially for a student who may be living on a tight budget. It also renders the service unusable as a regular service.
Content Quality – 4/10
I was rather disappointed to see that there was no dedicated testimonials or review page on the website, only a handful of undated and unspecific reviews at the bottom of the homepage. This leads me to doubt the credibility of the of service.
Searching online, it all became clearer. There are many past students that had used the service that complained the quality of their assignment was not up to scratch. There are reports of essays riddled with spelling mistakes, false facts, poor grammar and even reports of high levels of plagiarism. This isn't what you want for the price that you're paying.
Customer Service – 5/10

Whether you've chosen to use Essay Mama or wanted to ask them a question, there are only a limited number of contact options available to you. There are a phone number and a live chat service, and that's it.
The live chat operates during limited hours of the week, and there are no email addresses, no social media links, no Skype contact or anything that will make contacting the company easy.
EssayMama.com review

Conclusion

Gloria Kopp

All in all, the experience that EssayMama.com provides is very poor. Although the website looks decent and is relatively easy to navigate, the company just doesn't provide the service that students are looking for, and therefore it's highly recommended that you take your business to a more reputable website.
Rating: 2.5