If you're looking for a great custom writing service that can help you to lighten your workloads so you can focus on some of the more important aspects of life, you may have heard of AustralianWritings.com. The site boasts great guarantees and highly praising feedback, but let's look under the hood.
Best Academic Writing Services of Australia

AustralianWritings – Rating 6.2
Table of contents
Website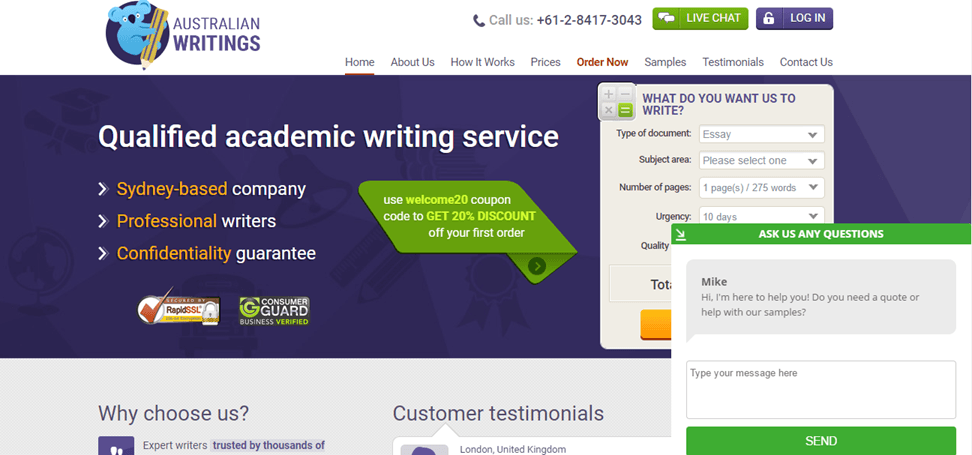 As you first load up the Australian Writings site, you'll be greeted with the traditional custom writing service format. This includes an easily navigable menu bar, an order form on the front page and all the pages you would normally expect from a website such as this one, except for a dedicated services page. One problem with this site is the vast amount of filler content found throughout many of the pages. There's also no links to any of the trust marks featured on the site, leading me to doubt the credibility of the website.
Services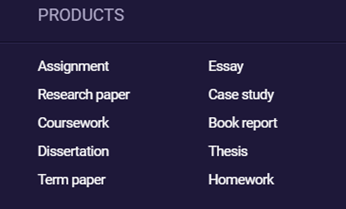 Referring to the order form as there is no services page, you'll find quite an extensive list of available papers and assignments. Although there is a wide variety to choose from, there are several key, niche assignment types missing. While you may be able to get your usual essay or research paper complete, if you find you have another document that needs completing, you may have to find another site altogether.
Prices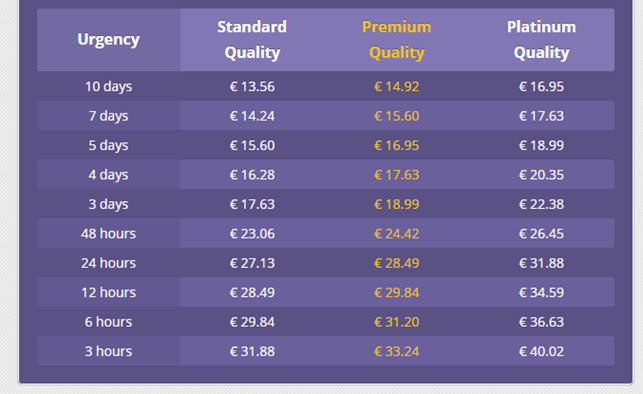 Making my way through the order form at AustralianWritings, a ten-page essay on architecture with a 48-hour deadline and written to a Platinum Standard (the best the site offers) will set you back around 390 AUD. This is reasonable but once you start adding your extras such as proofreading, a list of sources, editorial guarantees and the sorts, the price will rapidly start to increase. Although not the most expensive site available, this isn't the cheapest.
Quality
As you would expect, the testimonials page boasts solid 4/5* reviews throughout. However, these reviews are not dated in any way, meaning that in theory, these reviews could be over a decade old, leading me to highly doubt the credibility of the website once again. After some online search, I discovered that the site had mixed reviews. Some reported high levels of plagiarism while others complained about good content, it was just riddled with mistakes, typos and punctuation errors.
Customer service
Referring to the contact page at AustralianWritings.com, you'll notice the site has a wide variety of contact methods. This includes an address, phone number, email address and an online live chat that's supposedly available 24-hours a day. These are great but the phone number is only available to Australian users, basically counting you out if you live internationally. There are also no social media pages available.

AustralianWritings.com review

Conclusion

Gloria Kopp

Despite having great foundations to be one of the best custom writing services, AustralianWritings.com still has a long way to go. With more consistent high-quality content, more international accessibility and a better, more trustworthy website including linked trust badges and updated reviews, this would be a highly recommended site. In the meantime, before these changes happen, you're much better off taking your assignments to a more reputable business.
Rating: 3.1